Ok Ok..pushing the limits of 'high stuff' here ( on the low side)
This is a 14 floor (total) new building as part of the Paddington Basin redevelopment.Office building...topped out and being fitted out.
Ive had many meetings close by and always wondered just what the feck is going on..and I fear missed the 'best' this estate redevelopment had to offer by about a year.
The whole area is under major redevelopment.....office and residential and despite this lil' baby being quite small, I really wanted to get up top and get a view on what is happening all around.
On that account it hit the spot..but I was rather dissapointed about the other views it offered of the 'West Way ' out of London ( Train and road)...I expected more...
I got 'half' pinched scoping the perimeter and so went in a rather long route...theres a few cams around, lots of traffic and an awake guard...caution.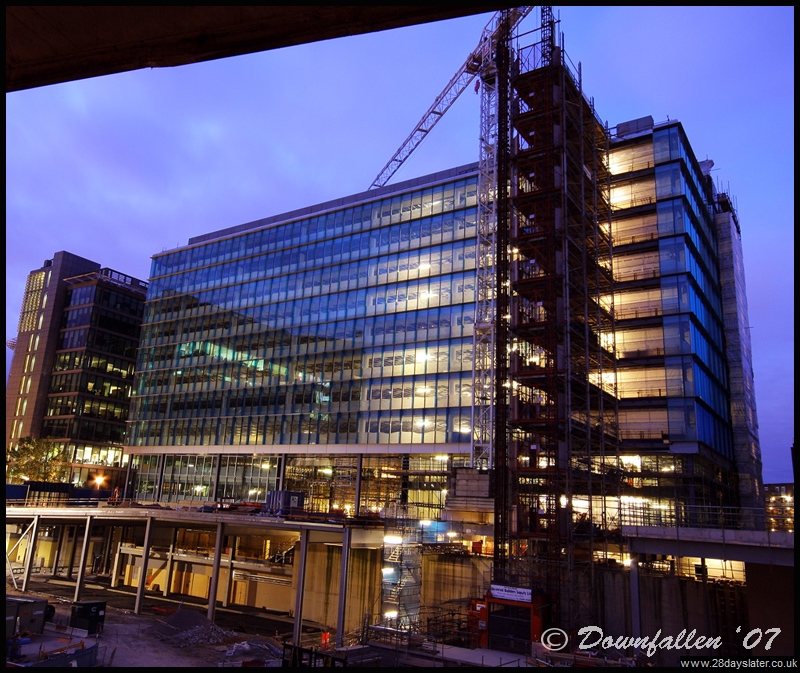 Highest point of the build..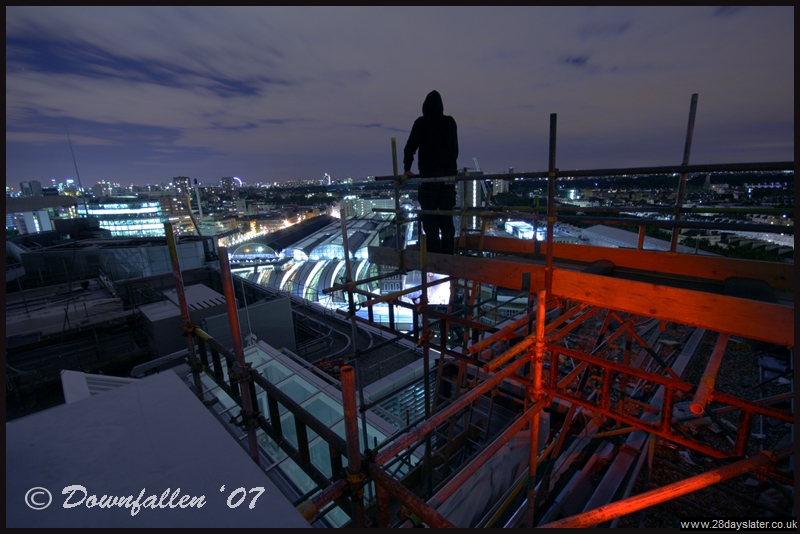 Beam 'sit' ( dude...it was windy
...!)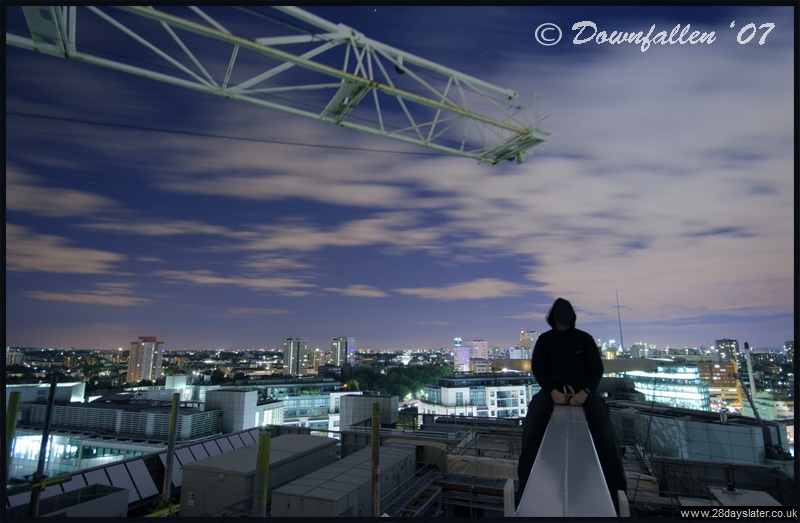 Nice two cranes on site....this one looked omnious leering over the site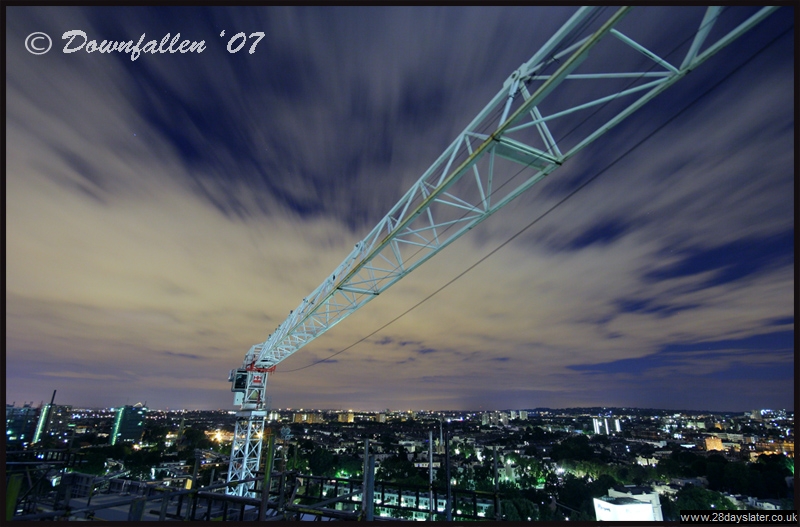 Paddington Station...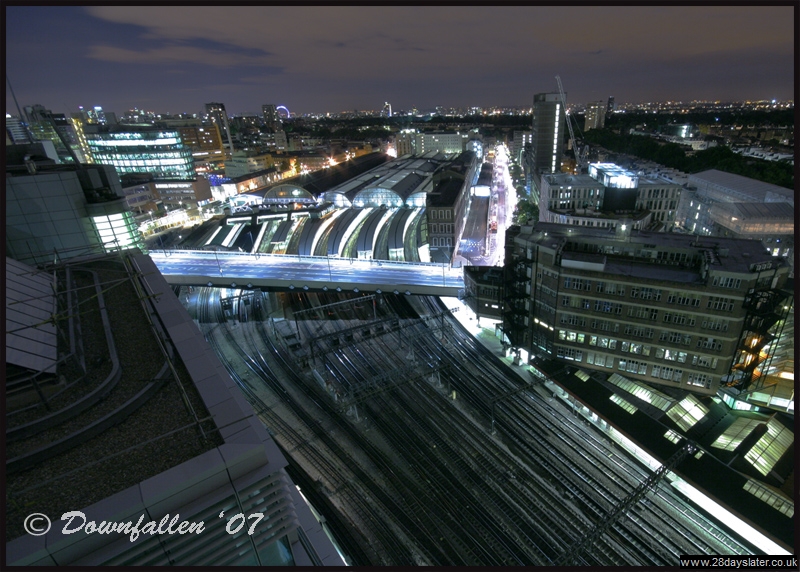 The views off the Crane ballast were not that inspiring...
The West Way outta London...rail and road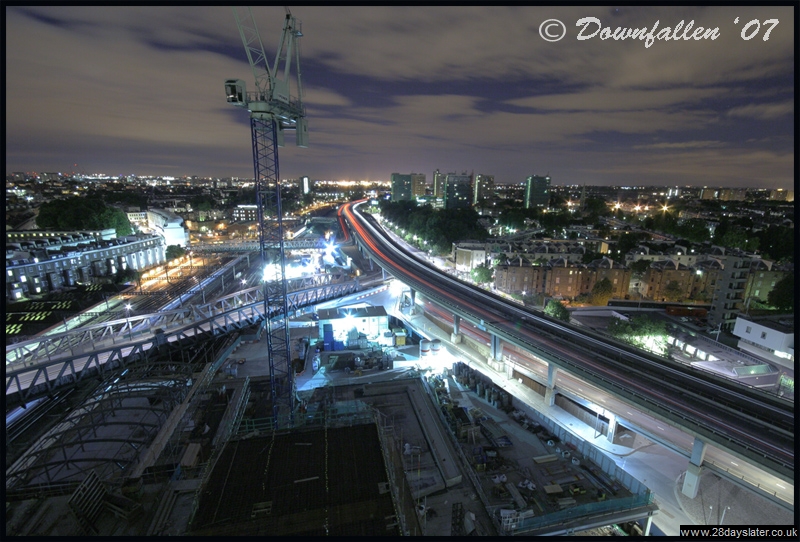 'Crane in a bucket'...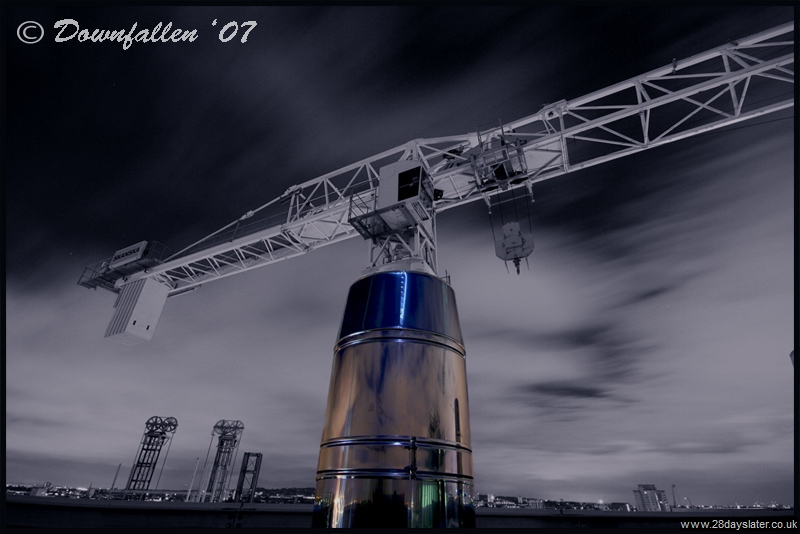 Roof level 'tagged' with light....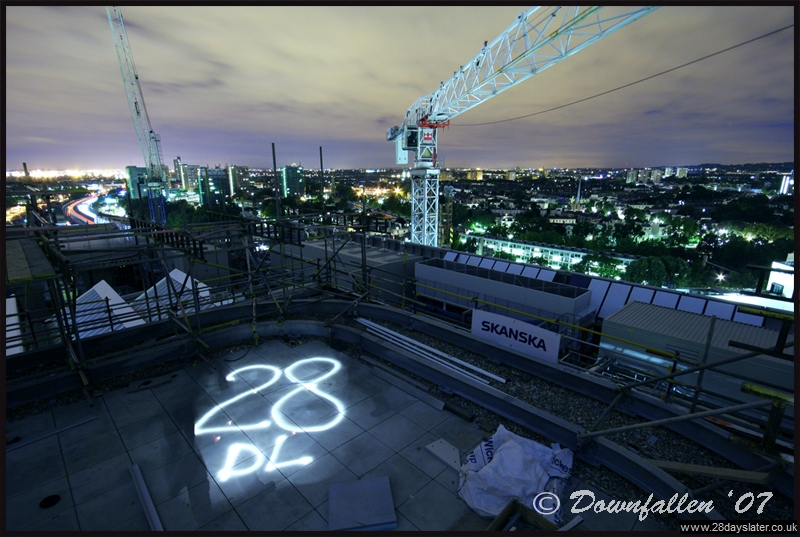 Nice view of the buildings atrium from up top...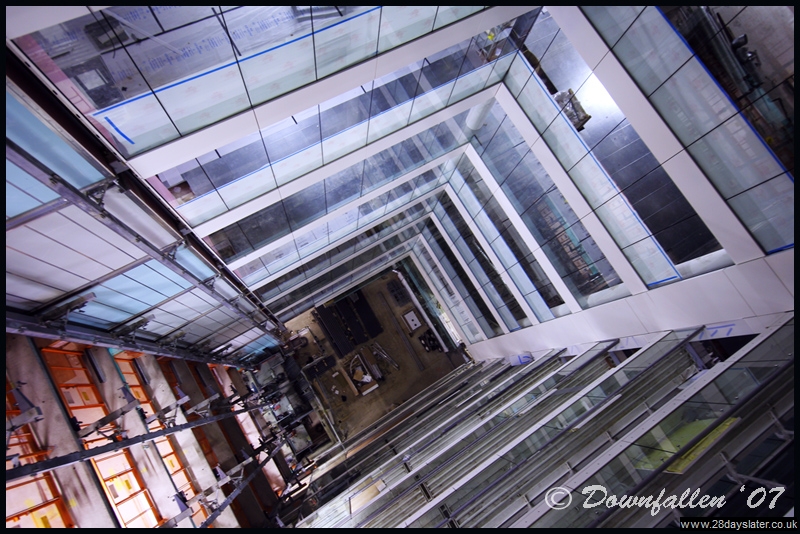 Heading back down.....The floor level was being fitted on 9.....kinda looked like an "ol' skool" disco to me...so with MP3 on 80's random play... time to bust a groove...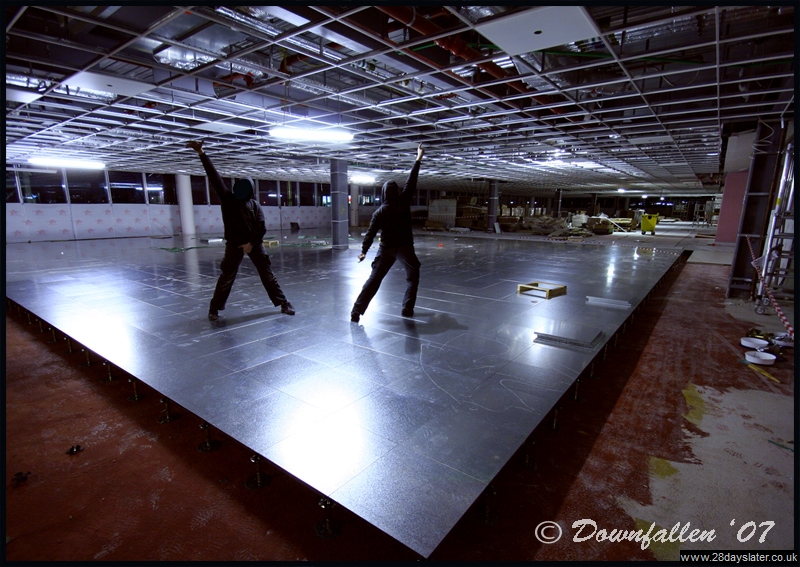 Very complicated and big lower level...lots going on.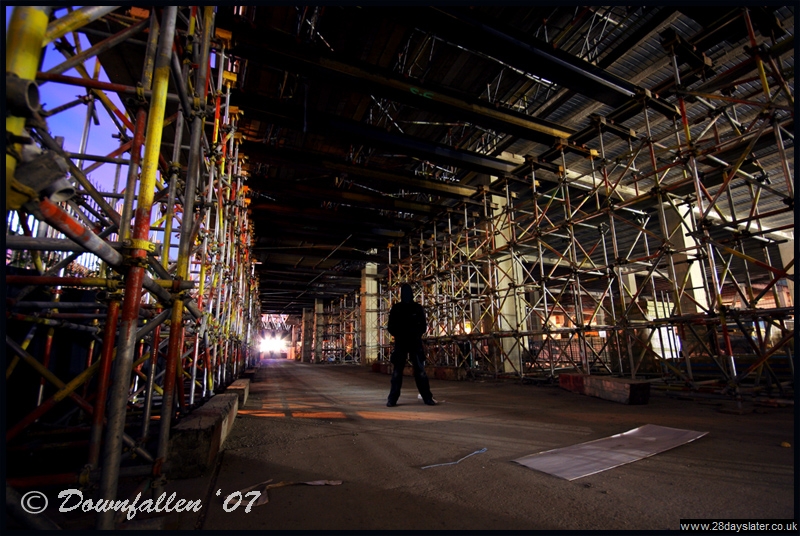 'Take only photographs, leave only footprints'....Early am...time to leave :cool