Site:
15 Canada Square , Canary Wharf , London.
Explorer:
Downfallen
Height:
247 ft / 15 floors
Status:
Under Construction
History:
This is the last of the plots in Canada Square.
The site occupies an area between the HSBC and Barclays Bank towers in Canary Wharf and was almost pre-let as a European HQ , by the failed American energy company Enron, shortly before its collapse
Future:
KPMG have taken on the building on a 999 year lease from the developers , Canary Wharf Group.
When completed in April 2009 it will have 55,000 square metres of space. KPMG insisted , as part of the deal, the development should be the most enviromentally efficient building on the estate, which is reflected in the huge space on and below the roof for plant /AC/ and heat exchange units.
***​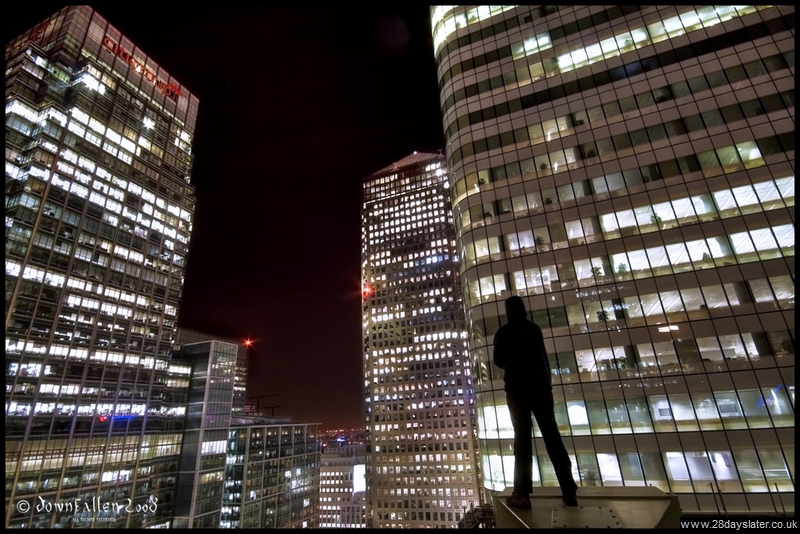 ***​
Last one out, dont forget to turn the lights off...​

I've watched this development going up for a while....from outside the Wharf but also from visits to a neighbour, 20 Churchill Place.
Its certainly sprung up fast.
Now if you have ever been to Canary Wharf ...you'll know just how much CCTV/security coverage there is.....this one isnt an explore to be taken lightly.
Ive visited this one 5 times and have walked away 4 times...too many people....or just an abundance of security staff patrolling.
This was my second object for the night and the planets aligned..giving me (literally) a window of a few seconds to get in.
The usual mad dance around the ground floor ensued as I tried to locate a stairwell....seriously I think they let me get away with it, just so they can see this part !
Up to the top levels and bang.....blinding lights and an exceptional view of its taller neighbours HSBC and Barclays.
There are some Cranes on the roof...the view from the top of these was even better.
Looking into the windows of HSBC..I spied on a bunch of city workers pulling the (presumed) foreign market 'shifts'...what a delicious voyeuristic experience that was..
What was very noticable was just how little work they actually were doing. Most seemed to be goofing around and reclining in their chairs watching movies on their computers ( I was close enough to see it was definatley an action movie....explosions and fast cars.....but didnt recognise which movie it was)
The air was calm and the Wharf virtually deserted ....it was silent, and with so much light around me I felt horribly exposed.
It was eery walking around this huge roof area.....with the towering behemoths of HSBC and Barclays on either side.....it felt like they were staring at me...and who knows...maybe some people in them were actually watching me.
I was chasing dawn....and knowing what time these financial types get cracking, I made my exit before I was fully satisfied with my nights work.
It aint over till its over ....and head down, I walked the long walk off the Wharf, with the glare of all the CCTV's I passed, burning a hole in the back of my head..
If I had lifted my head up, they would have seen the biggest, cheesiest grin on my face at pulling this one off..
​
Stairway to (roof) heaven ?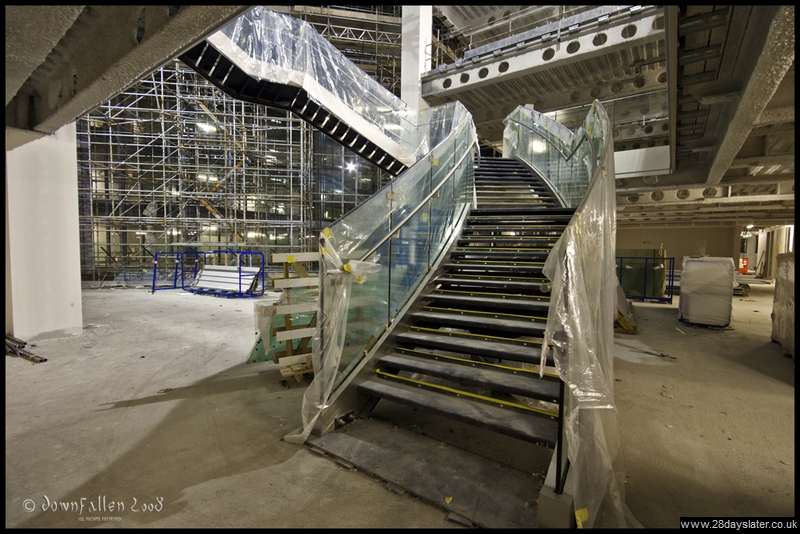 Some of the roof plant....they occupy a huge space just below the roof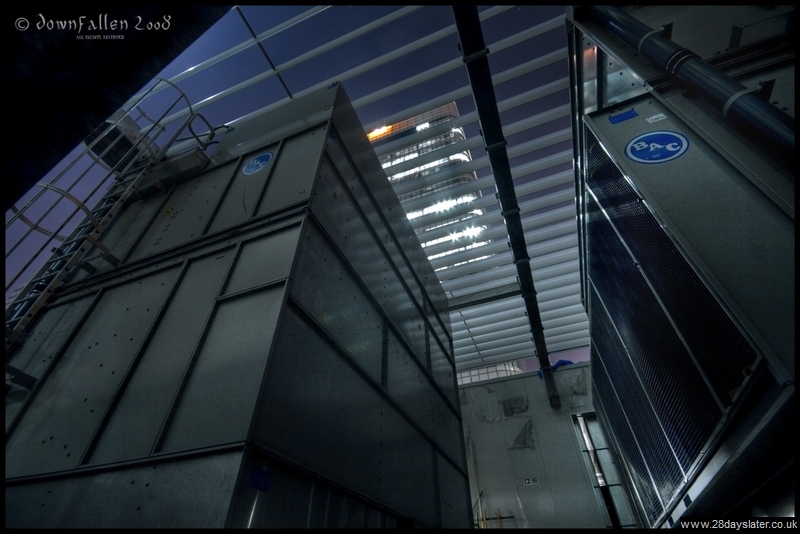 There is a 'slice' through the building....effectively making it two different buildings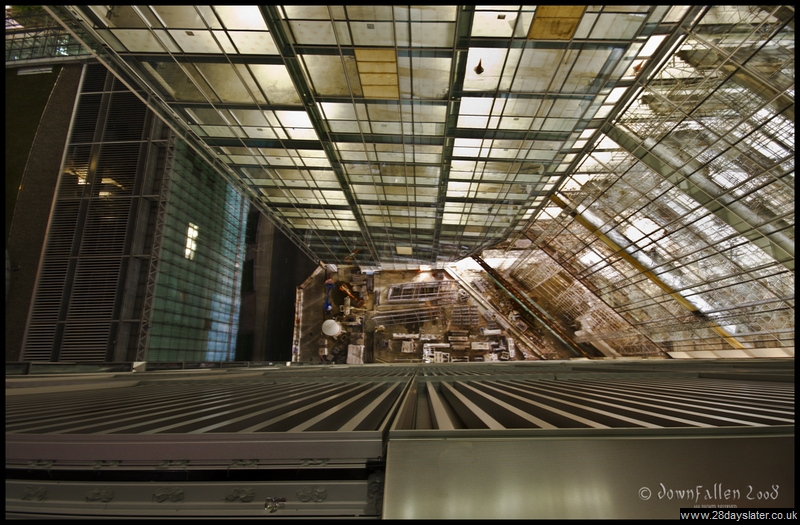 Barclays to one side ...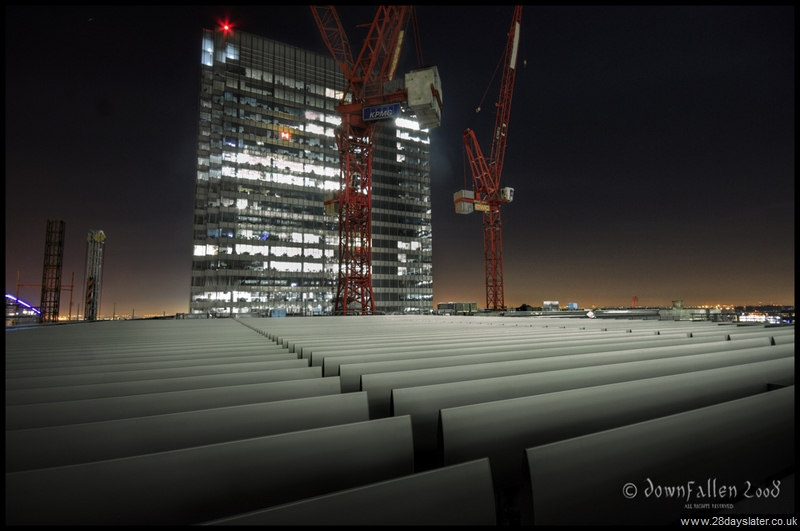 HSBC to the other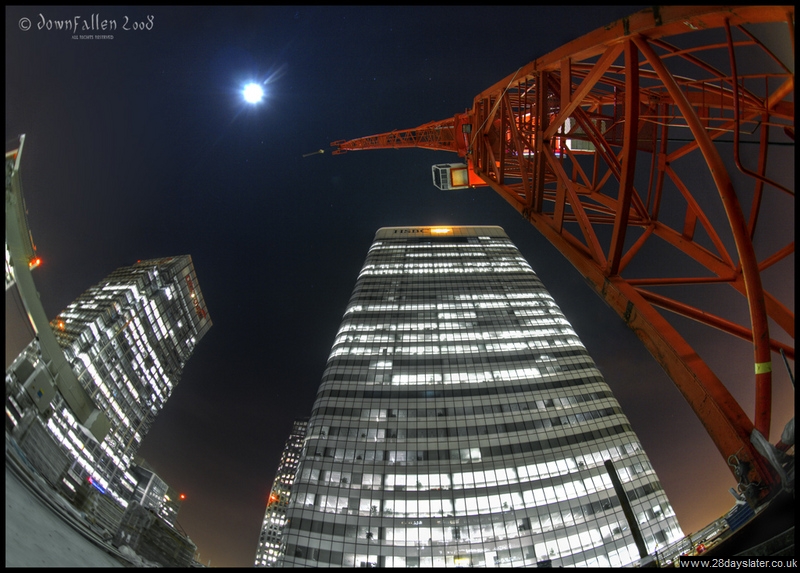 Canada Square below ...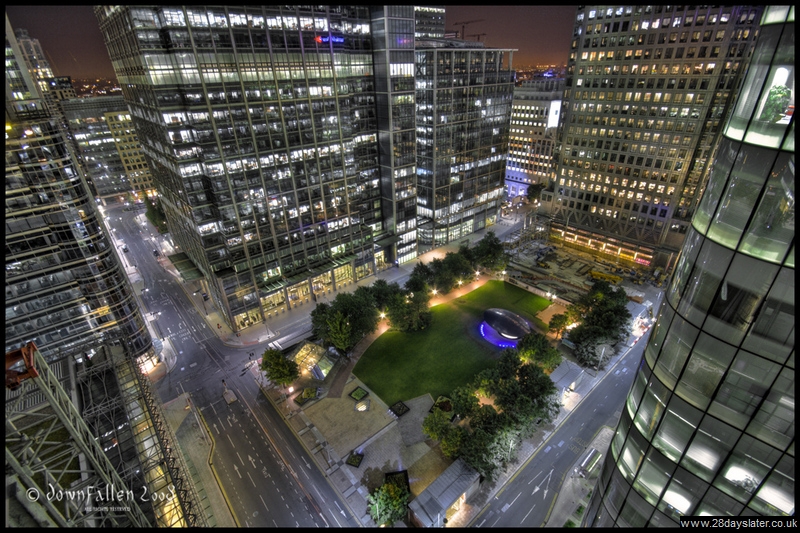 There was alot of this going on....by those 'extremely' hard working bankers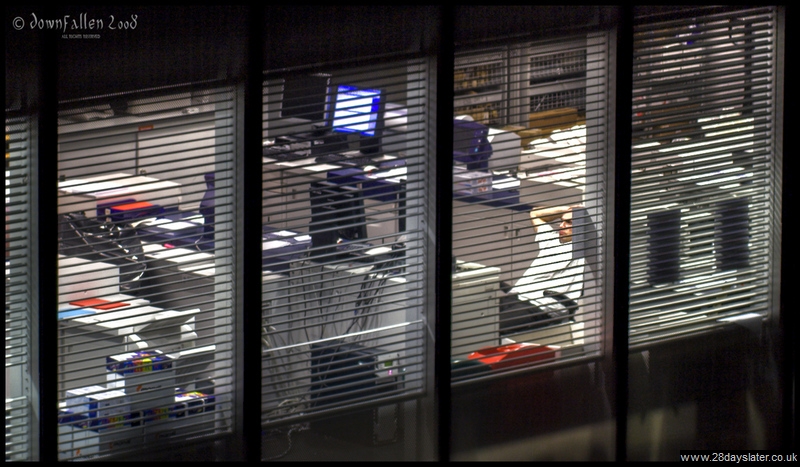 This fella' spent the whole time i was there watching a movie on his computer...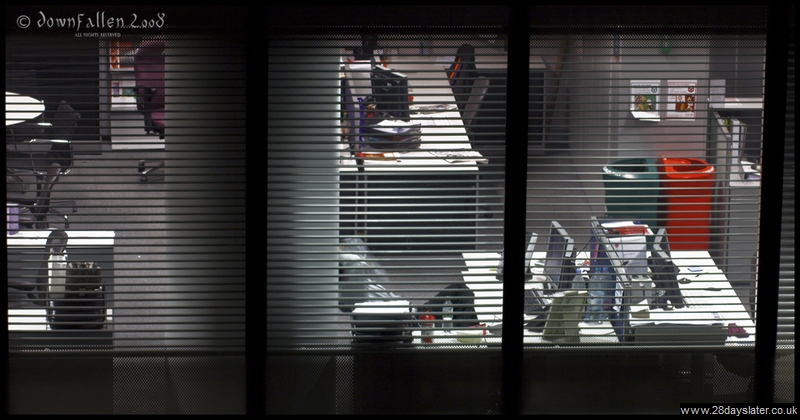 View from the Crane Cab...Not a bad office view !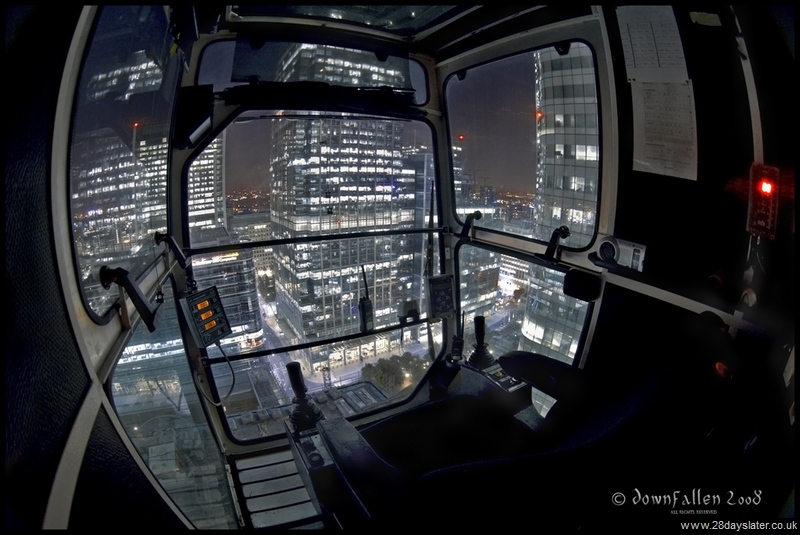 Top of the crows nest.....looking onto the huge ( and extremely messy) roof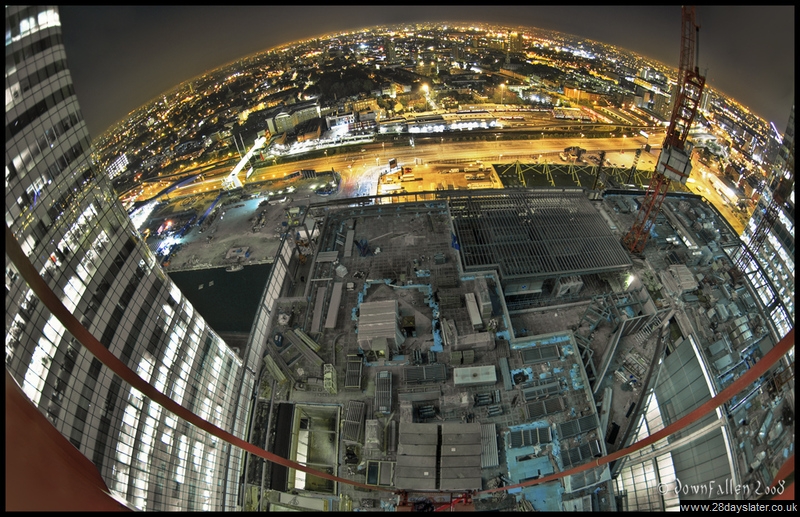 A lovely view from the crane crows nest....but very exposed !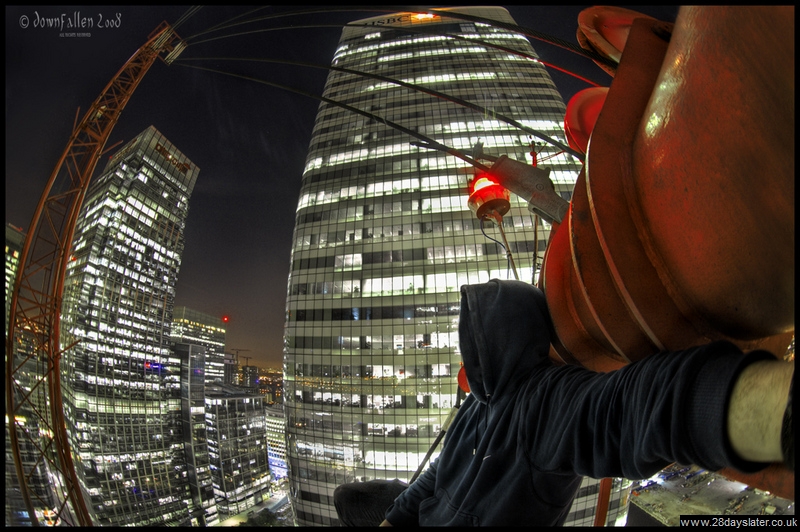 ​
One Canada Square...your time is coming

***​
Last edited by a moderator: