28DL Full Member
28DL Full Member
This place has fascinated me from a young age, my Nine (grandmother)(granny crow) lived in a caravan on the edge of a farm for some years at Cwmystwyth in the mid 90s we would drive past the mine workings and slag heaps and i would beg to go and wander around them but was never allowed, By the late 90's she had moved to a miners cottage a few miles away and still lives there with Frongoch Lead mine in walking distance. Ive stopped and took snaps from the road when visiting but still never had a proper mooch and then a few years back either through adit now or a youtube video i forget which I realised there was still underground workings at Cwmystwyth that are accessible...
Fast forward to spring 2019 while visiting my elders and meeting my mother there whom had arrived a day or so earlier and had walked some of the surface features of Frongoch i persuaded her we should go and walk around Cwmystwyth and i could at least scratch that itch that has been bugging me for 20+ years! (you have to imagine by this point i know there is accessible underground stuff and I've done a few colossal slate mines in north wales)
a well kitted photographer shooting a young lady in full ballerina attire among the remnants of the mill, Up until the mid 80's this still had a corrugated tin roof but the land owner decided to pull it down before it fell on someone.
Not my picture.
A shot from 1985 showing the 1899 mill compete with roof.
an outfall from the mine into the river and the mother (jackdaw)
theres a few remaining structures
Signs first in Welsh and then English warn of the area being a SSSI for a lot of people this makes no sense as the mine is just viewed as a scar on the landscape. For people like myself interested in the industrial archeology and with a respect for those that called this work and home during the Industrial age this is brilliant news trying to preserve mine workings for future generations.
Here we see my little Golf surrounded by Compass Adventure Tours. some well kitted land cruisers and nissan patrol that seem to offer adventure tours in this country and into mainland europe.
Oh hang on whats this....
While on a casual walk with the mother we happened upon the adit straight into the workings but with only canvas boat shoes and an iPhone for torch and camera thats where it was time to head for the car pop by the local shoppe for local people to buy a local cider
head back to the miners cottage fire roaring and show the elders my pictures of the day and that there youtube video of the underground stuff..... (this was the evening Notre Damne caught fire)
And that would Be that i had scratched my itch seen a lot of what i wanted to and documented a little bit of Welsh Mining History. (when you look back to that 1985 shot of the mill and wonder what will still be around in another 30 years)
Cwmystwyth Mines probably constitute the most important mining site in central Wales, and just like many other sites have something of a chequered history making fortunes for some while bankrupting others.
In the coming months
@alex17595
and myself did Moel Fferna which was a little more challenging requiring climbing kit and a heck of a walk and when i say walk i mean HIKE UP A MOUNTAIN
https://www.28dayslater.co.uk/threads/moel-fferna-slate-mine-llangollen-may-19.118384/
On
THE HOTTEST DAY OF THE YEAR
we tackled the climb to Cae Coch Sulfur mine and then Parc Lead mine, You have to remember mines are cold dark damp places yet they were like an air conditioned supermarket compared to the outdoor ambient temperature of 30C that day!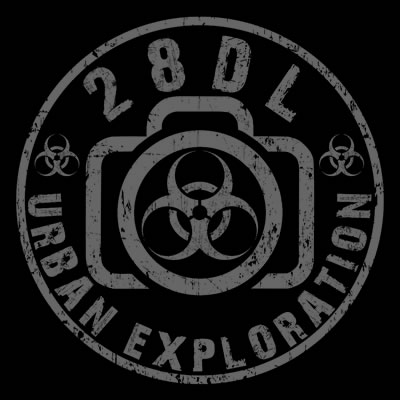 Weather forecast was advertised as possibly one of the hottest in recorded history so the plan was get underground where it might be a little cooler, Well the first destination was Cae Coch Sulphur Mine the walk/HIKE up a wooded hillside to the adit was absolute hell already 25C climbing in...

www.28dayslater.co.uk
On both occasions and many late night chats online I would remind him how much i want to see Cwmystwyth (and Dinorwic) just to put into context we had met via work on the railway on track usually nightshifts