[Original report by Downfallen - reposted]
More 'mid rise' than high rise.
Currently 15 floors high and a typical city office tower...square floors around a central core of elevators
This building in the City is currently under top to bottom renovation as well as having another 3 floors added ...
The flat top crane up tope intrigued me...and made it worth a visit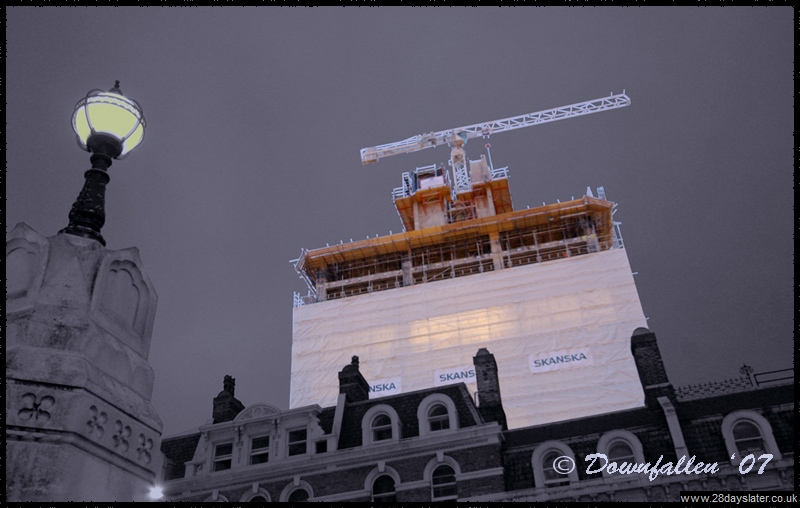 Security on the ball here....was patrolling( and looking) up several levels, bit of timing got me in remarkably to a completely unguarded site office at the base of the tower....I didnt want to get seen in there, my intentions would definately been harder to explain so bypassed the office and headed up scaffold to the tower stairwell.
Stopped off at the crane base for a quick explore of the extra support beams going in for the new floors and check out the views of the surrounding constructions.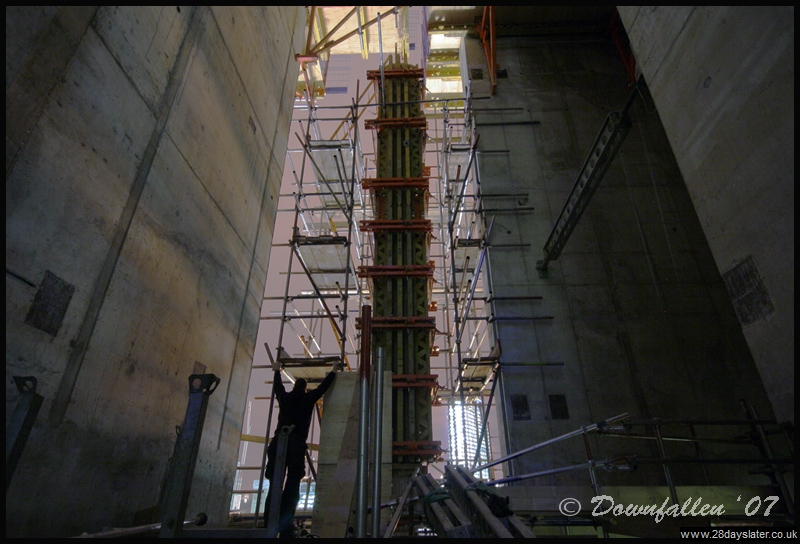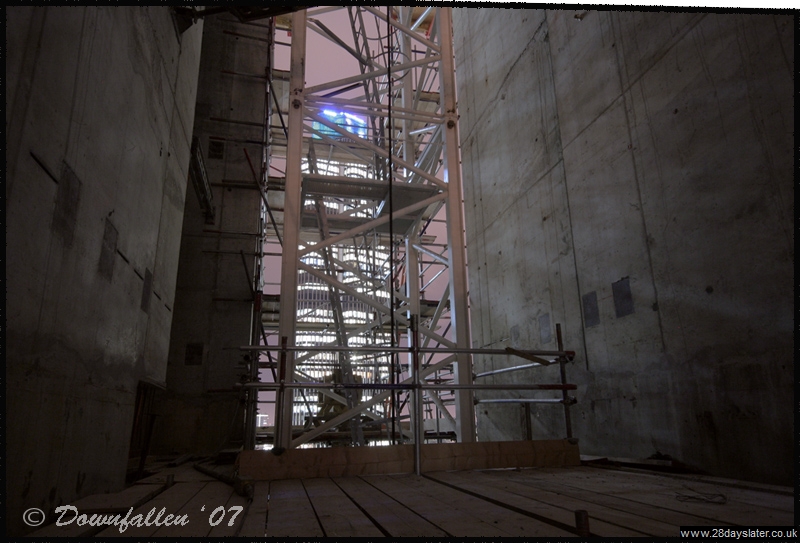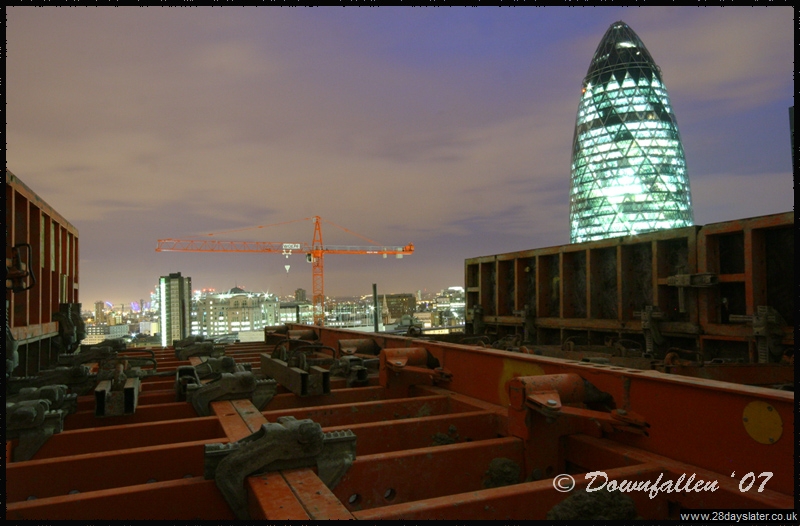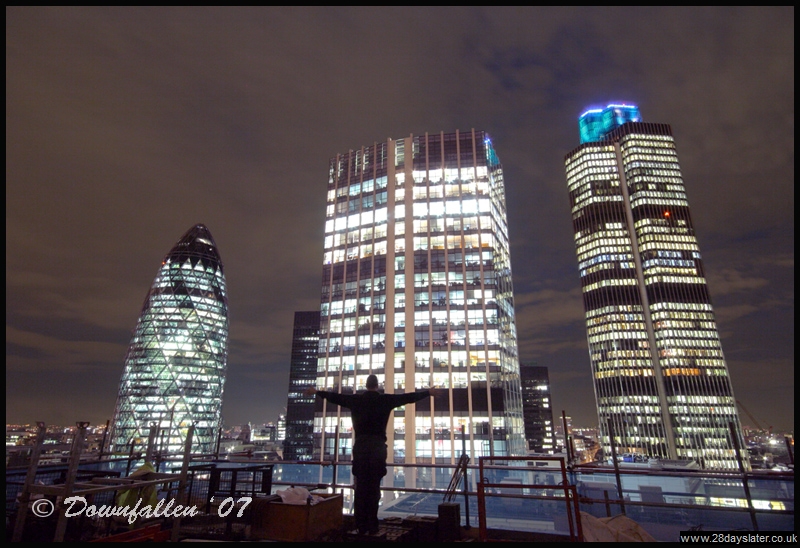 Up the crane to the top, I felt quite exposed as I didnt have my harness on.
Wind on the ground was very light....but there were some really powerful gusts up top....nearly lost my camera with one ! and another one I had to hold on as the crane moved quite a bit
....bizzare....just some wicked gusts then back to lighter winds.
Anyhow..inbetween , I managed to get a couple of city shots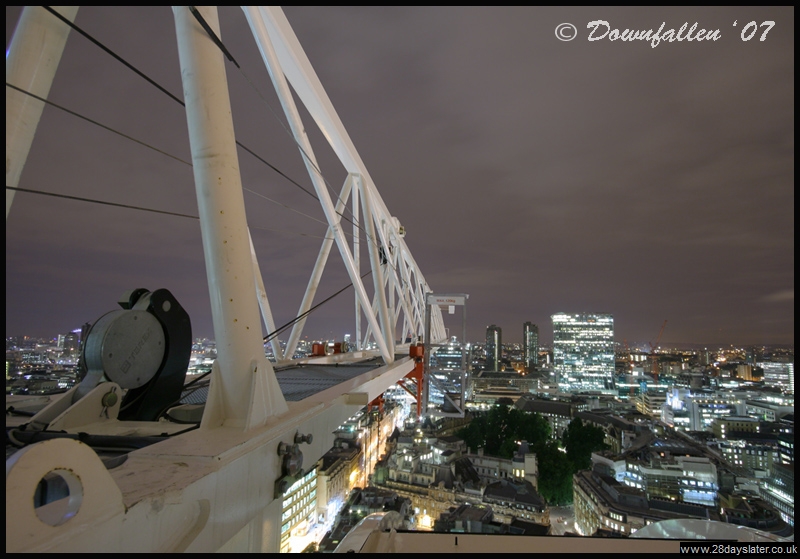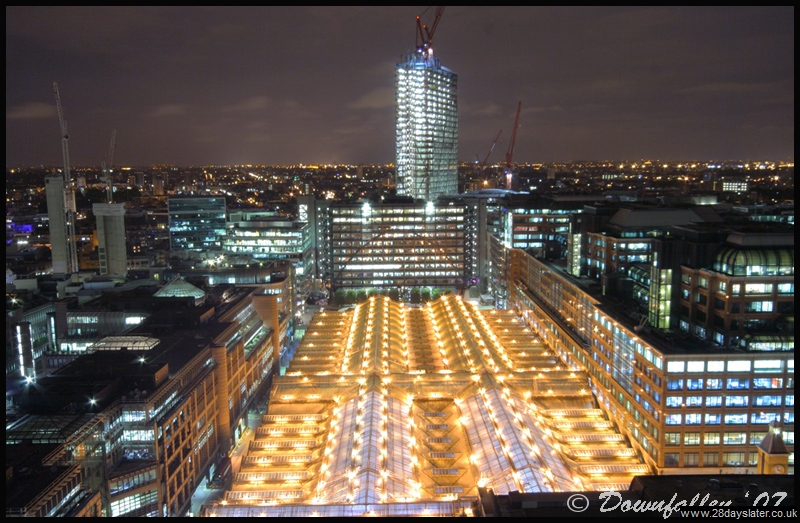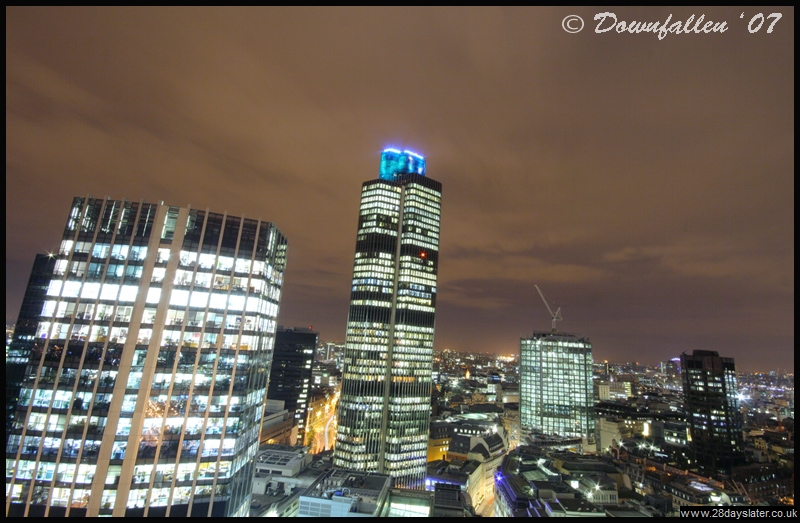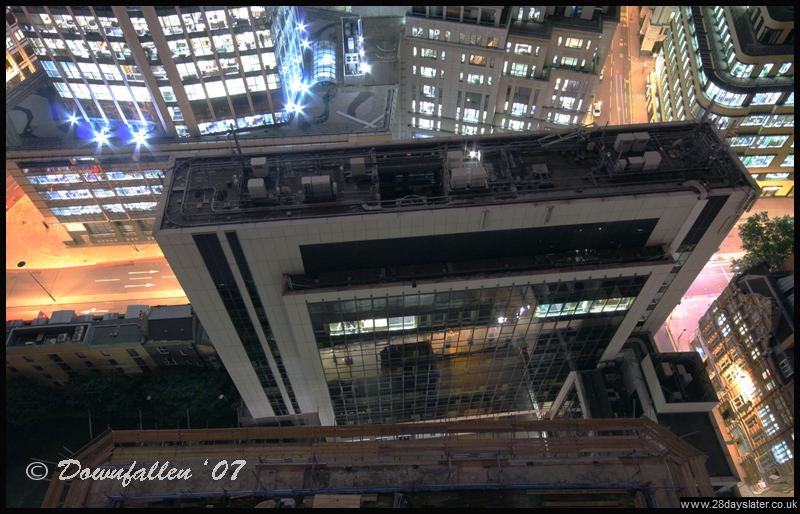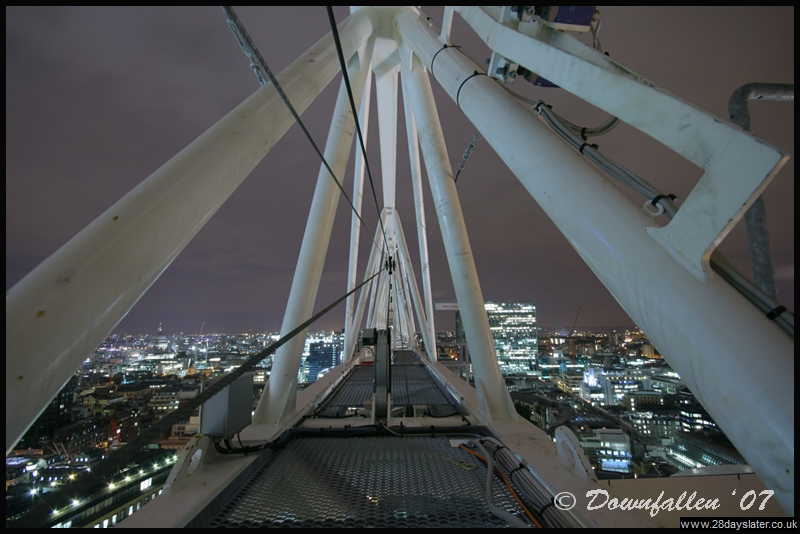 It was starting to get light.....time to head back down...and with those freaky winds up top....I was glad to be back on solid concrete !
The way out was clearly marked !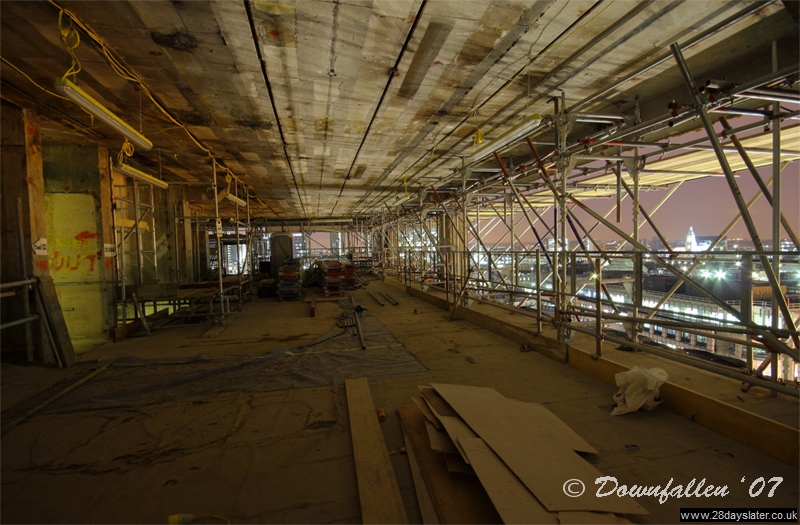 Down near the ground I could clearly hear the security guard...right in the place I needed to pass to exit
...luckily he was sat down , facing the window (back to me) and talking to his wife/girlfriend/significant other on the phone...
Very carefully managed to walk behind him in the shadows...about 30ft ...and slowly make my way out..
I sweated that exit a little bit !
Not super high and views you all are familiar with...but thought some of you high flyers might enjoy the snaps.