From the land of the pillar and stall
Regular User
History a very short history here just about it's closing days .
END OF THE LINE
A photo of part of the quarry drew silent
A lovely previously took group photo .
Dinorwig Quarry. With the dawn of the Industrial Revolution slate was used to cover the roofs of factories and houses throughout Britain, mainland Europe as well as towns in North America and other parts of the world.
On 22nd August 1969 silence came to Dinorwig Quarry. After almost 200 years of hard toil, the quarry was closed and the men were sent home for the last time.
Not only did 350 men lose their jobs but a quarrying community and a way of life that had existed since the 1780's changed forever.
Everyone in the area had lived in the shadow of Dinorwig Quarry all their lives. Everyone had a father, grandfather, husband, uncle or brother who had worked there. A century earlier, closure would have been unimaginable. Dinorwig was one of the two largest slate quarries in the world ‐ and, along with its neighbour at Penrhyn, Bethesda, could produce more roofing slates in a year than all other combined slate mines and quarries world-wide.
Time for the explore!
their are some brilliant reports on this website , I am not going to try at all to compare to these in this visit / report this is the part 3 of my own , here is a link to part 1 and at the bottom is part 2 .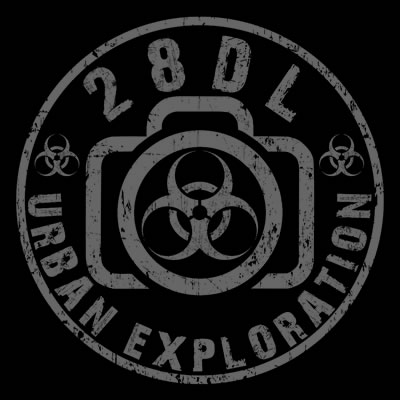 The explore this was one of the places we visited on are extremely long day trip spent a long time here walking up and down the levels set are selves a lot of goals and managed to achieve what we set out for I am happy to say I have manage to capture this from different angles than the previous...

www.28dayslater.co.uk
So the purpose of this trip was to go to another place in Wales then finish of the day here doing another section of the quarry that I have not personally seen , during this we encountered heavy snow blizzards and freezing rain that made my fingers feel like falling of
At the tourist viewing platform any one who has been will see the conditions are far from nice the wind makes me look like I have got a right fatty in lockdown !
Normally this is not flowing very much but with heavy flooding in places it was lovely to see its true capability, the wet feet don't matter am use to this one day I'll definitely get trench foot !
so on with a few photos of the actual visit now to the area !
A small tramway tunnel leading to one of the larger holes
back shot we don't bother taking are torches these tunnels only go on at the most for 10 minutes so not worth carrying the lids up their
We scaled this on other visits inspecting the buildings on the way up its very sketchy to say the least I wouldn't advise it , so on we go to the lower down regions
wastage carts ready to leave roughly 50 years ago they got loaded .
some spectacular air brushing in tribute to the men who worked here "I assume it's air brushing "
Lovely buildings these are @Bikin Glyn need your camera here !
Couple of winch shots got to love a huge winch!
A photo of the barracks
a good by for now
A quick goat photo because I have to add in the goats I always get told !
Thanks for viewing is far from epic but hopefully worth ya time !
Last edited: