Amateur and proud
28DL Full Member
It has been quite a while since I've been able to go anywhere decent and I want ti be able to put something up, so figured this would be worth writing up.
The history
The area around Biville was fortified by the Germans in the build up to WW2 and formed part of the Atlantikwall. During the allied invasion in 1944 there were pitched firefights in and around Biville and the area was liberated by US troops in July of that year.
In the mid 70's a large area by the coast close to Biville was acquired by the French military and used as a training ground until 2014.
When the military left the area they made efforts to remove ordinance and explosives however they elected to leave a number of old vehicles that had been used for target/maneuver practice.
Our visit
Having seen an excellent report on this location by a user on here I knew that it was somewhere I wanted to see for myself during a week in France last year.
To be honest, had it been just the beach and dunes, it would have been a fantastic way to spend an afternoon. The area is truly beautiful and the weather on the day was superb too. Of course, the history and the wrecks add to what is already a great location and make this place somewhere I would recommend anyone to visit.
Due to time constraints (mainly a 4 hour journey back to the hotel) we didn't get round the entire place but it was a great way to spend a sunny afternoon.
The pictures
I want to say that the pictures taken by
@oldboots
are far superior to these. If you enjoy this please take a look at his report below. I have also shamelessly lifted most of the history details from this where there is a lot more detail.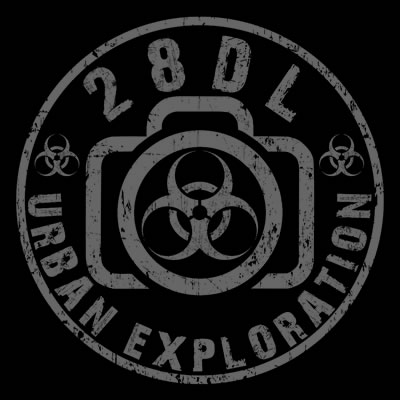 Report - Biville Range Tank & Armoured Vehicle Wrecks, Normandy, July 2019 From the mid 1970s to 2014 the French Army used the area known as Biville Dunes for manoeuvres and target practise. The extensive dune system occupies some 300 hectares roughly between Biville in the North and...

www.28dayslater.co.uk
As for my own efforts, I hope you enjoy...
On the beach are a number of former defensive emplacements. There is a fair spacing between these so we made for the nearest one.
Walking towards it I couldn't help but feel that it looked like the head of a giant sea turtle emerging from the sand. Perhaps I'm just strange.
When you get closer, it is clear how much the structure has been subjected to the waters, as well as the locals.
We then made our way back over the first dunes and into them to hunt for some tanks.
I had read that the wrecks were spread over quite a large area in the dune system and that phone signal was limited, so I downloaded the Google Maps data for Biville. Turned out that I didn't need to. The moment I got out of the car my phone pinged up with a SMS welcoming my to Jersey and provided great signal.
As always, the maps image doesn't give a due picture of the land and even knowing where you are heading, you stumble onto these as you traverse the undulating terrain. Coming over a peak to see this was quite something.
The level of detail still visible was also pretty amazing, considering these machines date back to the 40's. From makers details on tyres to grease flowing out of a bearing, this Sherman delivered for me.
To top that off, the damage to the shell was something to see.
And you can only imagine the force it took to crack a Sherman hull like this.
Then, onto the next one.
The turret on this second Sherman is still in place, though the main gun has been de-milled.
Being able to see rifling intact within the barrel was interesting.
As can be seen in the linked report, there is far more to see here and I certainly believe I could spend an entire day here without a hint of boredom. I'll finish with a lame pic of me posing...
Thanks for looking and I hope you enjoy!