tinyurl.com/yzfp8dt
28DL Full Member
Visited with Bekoir, Flip, Oldskool and 2 others
Here is a statement from the HSL about controlling hazards:
"Our task is not to eliminate hazards altogether, but to work with clients to help them to reduce them as far as possible and then to help clients to ensure they're properly controlled thereafter. And that's not just vital to human health - it's important to ensure the health of businesses too.
Having conducted extensive research into the cause of incidents (whether they're down to human error, mechanical failure or one of many other causes of incidents), our teams have a wealth of experience, understanding and knowledge. This can be applied across many different industries to solve the difficult problems, leading to significant improvements. So, if you need help with solving the difficult problems in your business or advice on managing risks, we're the very best people to give it."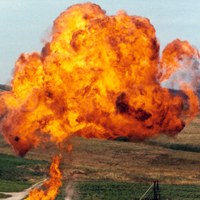 I'm not sure exactly why, but i only ever seem to frequent this place when it is covered in snow.

​