28DL Full Member
28DL Full Member
We haven't posted much for the last couple of weeks due to real life getting in the way, namely my van engine deciding to catastrophically give up on life along with having loads on at work but managed to get it all sorted it out in time for this visit. We visited this place for the first time in the summer and covered the above ground buildings, we were so impressed we immediately started planning a re-visit to cover the underground. It's been covered loads of times most recently by
@Fluffy
but we always wanted to do a part 2 to our original report as it doesn't feel like we've covered it without including the underground so this report is specifically covering the underground sections. Our first report covering the history and the above ground buildings and machinery can be found here;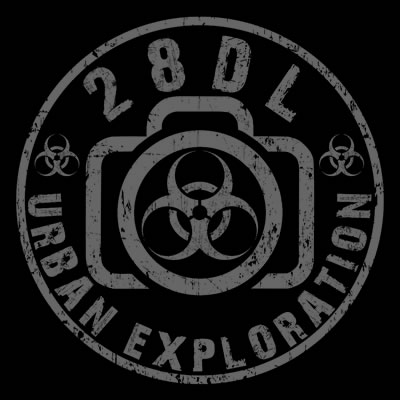 This place has been covered loads of times (most recently in an excellent report by @HughieD ) but we've always thought it looked awesome and wanted to check it out. We had a full days childcare so thought we would do the 2 and a half hour drive down and check it out. This is by no means a...

www.28dayslater.co.uk
Explore- We have been planning this visit for a couple of months and
@monk
very kindly agreed to take us down so a massive thanks to him and his friend Chis. After a mostly dry and sunny week the weather on the day ended up being utterly torrential and very misty so getting up to the site was very soggy experience. On getting in to the mine our minds were blown by the scale of the place, we had an idea from our first visit but until you get down there it's hard to grasp just how big it is, we've done a few small mines and quarries before but this place is on another level. We wouldn't have stood a chance of getting round it without Monk and Chris as guides and I imagine would have ended up very lost. We spent about 5 hours down there and ended up covering down to level 7. It was an awesome day and now feels like we've actually got a reasonably thorough report on the place across the 2 parts although it's so extensive there is a huge amount we still haven't seen. Our pictures aren't the greatest, with this being our first explore of the underground here we didn't take a tripod as we wanted to take the place in so didn't want to spend too much time on photo's.
Photo's are in the order we covered the place from the top level down.
Collapsing false floor, kind of drove home what a false floor is for future mine explores!
Thanks for looking.