Ignorant Youth
Regular User
Revesby Abbey, Multiple Visits 2019
(Annoyingly I forgot to take an external shot. I'll probably go back and snap a quick one when I'm next in the area. If you are curious as to what the manor looks like, I'll link the official Revesby Abbey website below):
Info
Whilst on holiday in the summer of last year, I did a bit of research looking for places I could visit when I got back home and this was one of the places I stumbled across. I wasn't very active on the forum back then so I wasn't aware this place kicked up some problems back in 2014. After my early morning visits to this site I decided to look and see if it had been posted before and to my surprise, I was confronted with this: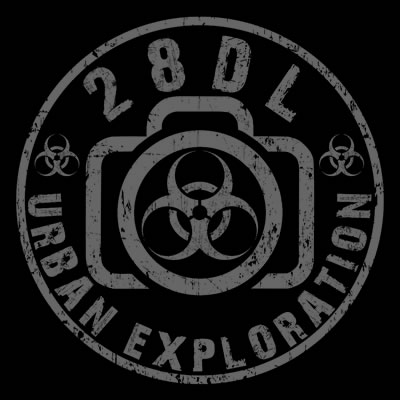 For quite a while now, we've been getting grief from the owners and occupants of Revesby Abbey. Obviously they aren't happy with our incursions, and that is understandable. The complaints have escalated recently, and last night the police were called when a group of eight were attempting to...

www.28dayslater.co.uk


I instantly felt lucky that I hadn't been caught as I'm sure that wouldn't have gone down well at all and knowing from past experiences on how nasty some manor owners can be, I felt double lucky!

So there are previous reports on Revesby Abbey from 2014 on the public forum but I couldn't find one that showcases the main lounge. So I thought it would be good to get a report up and show off the other bits that seem to be undocumented. I must apologise for my lack of photos. This was a high stress explore due to the workers constantly walking around the place. Even on my second visit on which we encountered no workers I knew well and truly that they started work early so I was quick to be in and out.
The manor is rented out for 'ghost hunts' every now and then. However those tours limit which areas of the manor you can see.. (The hunts restrict you to the basement only.)
History
The original Revesby Abbey was founded and constructed in 1142 by William De Roumare, the Earl Of London. However this Abbey no longer stands to this day. For this reason I will keep the history of this building brief as not much of it is significant to the remaining Revesby Abbey which stands on the site today.

The previous Abbey was used up until the early 1500's when it was abandoned left to rot. The decision was then made for the building to be dissolved (destroyed)

After the original Revesby Abbey was disbanded the land was developed into a country house in the year 1700, which was later lived in by Henry Howard, the 11th Earl Of Suffolk.

Over the next 145 years the site changed hands and saw minor changes, but when 1845 came around the decision was made to rebuild Revesby Abbey on the site of the old one. (Which was demolished in the 1600's.) The country house was also demolished and it is believed that its bricks were used to construct the current Abbey.

Once the new Abbey was fully erected it was used as a home up until 1968. It is believed that the manor has not been used since this date. In 1977 a request for its demolition was put through and denied. From then on it has been registered as grade one listed.
In 1987 English Heritage used the 1971 Town and Country Planning Act to enforce urgent work on the Abbey as it was falling into disrepair. The owner was unwilling to carry out these changes and sold the manor on. From this point forwards the manor kept on changing hands and very little work was carried out as each owner wanted to avoid it.
Finally in 1999, Revesby Abbey was purchased for the final time and the owners are now slowly restoring it. To this date they have managed to restore the whole stable section of the building and are currently living in it. Not much change has happened to the Abbey since 2014 however slowly and surely the building is being and will be restored.
The Explore
I made my first visit to Revesby in August. Arriving at around 9:30AM I was only hoping to go on a scout around the property, however after being hit with a strike of luck I managed to get inside the manor rather quickly and unexpectedly. The only problem was the workers inside..
After slipping into the basement we found ourselves walking around trying to find a way upstairs avoiding the main staircase as there were workers constantly using it. After having no luck finding an alternate route we made the most of the basement and then decided to call it a day.


Four months pass by and then December came around and I decided it was about time I returned. This time with someone else I found myself trudging through thick mud at six in the morning towards the access point. We managed to get inside the basement again and this time we were straight up the stairs and into the manor.
After waiting for daylight we spent about an hour or so looking around the property, shitting ourselves at every creak in the floorboards and taking photos before the workers began. Being satisfied with what we had seen we made our way out before it was too late. The last thing we wanted was to be trapped inside due to work commencing on lower floors.
Luckily we managed to escape all that.

On with the photos...

A few shots from the basement.
These rooms were equipped with running power as this is where the ghost hunts take place.
This is the part you don't usually get to see so I believe.
The staircase to this place was massive. It's so much bigger than it looks in photos.
Onto the lounge which I must say, was rather interesting to get to none the least. This area is probably the most intriguing.
As you can see the fallen plaster has been swept away.
What looks like a pile of fluff on the floor in the photo below was actually part of the ceiling at one point.
Although it is clearly set up, Its still carries a Gothic, movie like vibe.
Oh, and yeah.. I also found an air rifle in one of the rooms. (It was empty.) I assume for shooting pigeons..
Would be rude not to take a post apocalyptic looking selfie! I say post apocalyptic but actually come to think of it, it looks more like a construction site with a cocky airsoft player..
Overall this place is more of a construction site now. It was definitely worth the visit but I wouldn't class it as 'disused' or 'un-cared for' anymore. I reckon it wont be long before the full renovation project beings.
Apologies for the lack of pics...
Thanks for reading.
Last edited: