This one has been on the menu for sometime. But with the painfully slow progress on the demolition...its been frustrating.
I've been up the crane to the top and also along the collars , looking for a way in and to the roof...but have previously been unsuccessful at getting 'in' to the building.
Southwark Towers is a 320ft Building scheduled for demolition in mid to late 2007 to be replaced by London Bridge Tower.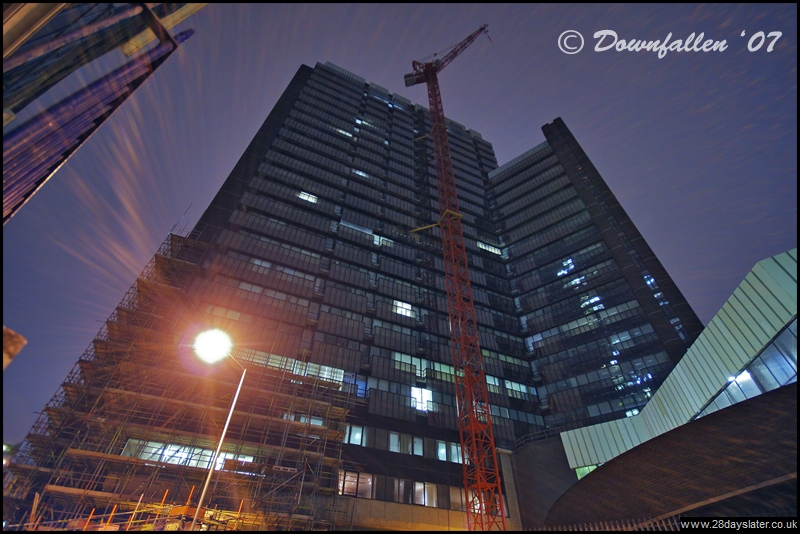 I joined Palace Fan and Tank (nice to meet you mate)... for this infiltration.
I had figured out a way in on a previous recce with PF....but sat in Maccy'D's looking up.... as usual...PF figured out some other way, even easier...!
Access is not technically difficult but too noisy/lazy and you will definatley be seen by passers by ( at best) ...London Bridge Rail Plod..at worst.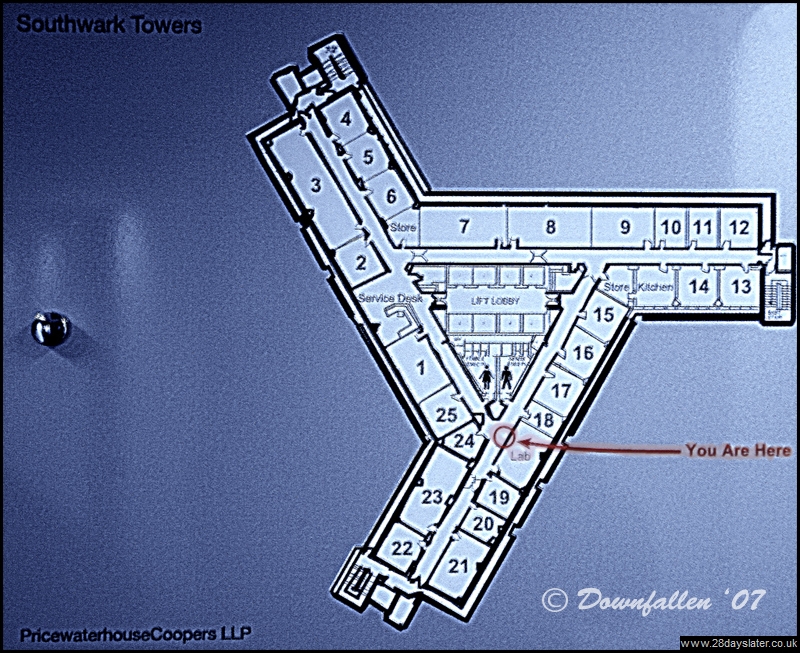 Straight in and up the stairs ( Site Office is floor 5, avoid).... roof level was open..yes !!
Theres a cracking balcony 'garden' up top....Park Benches....Bins...Burger Stand (
) ...the lot....super nice, very clement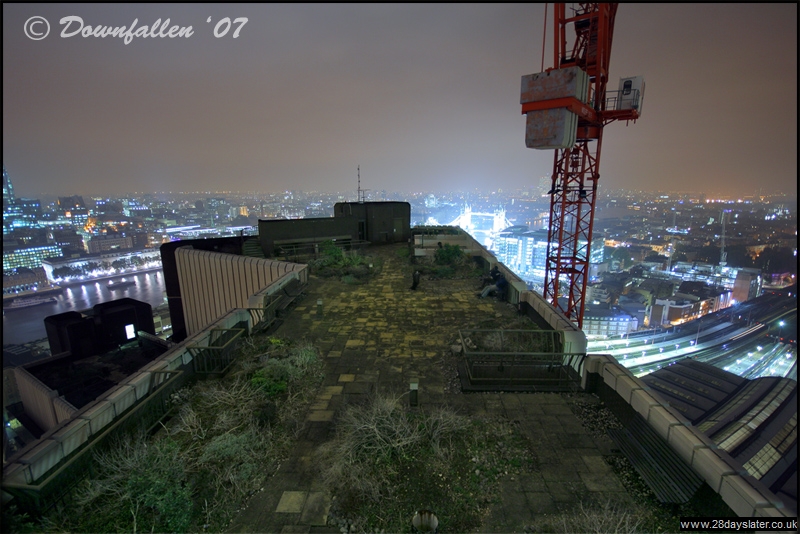 Some very...very nice views of London...simply because its pretty clear 360degrees around.
The low cloud didnt mess up our view too much...
The City 'cluster'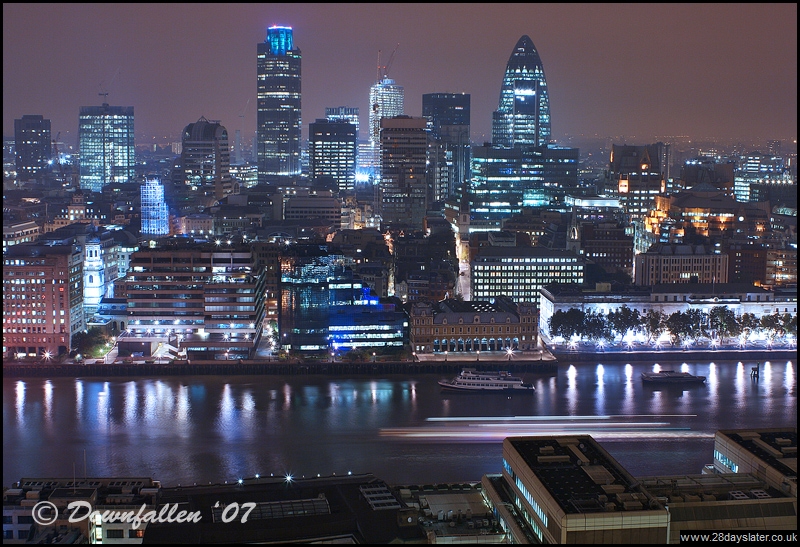 Looking North West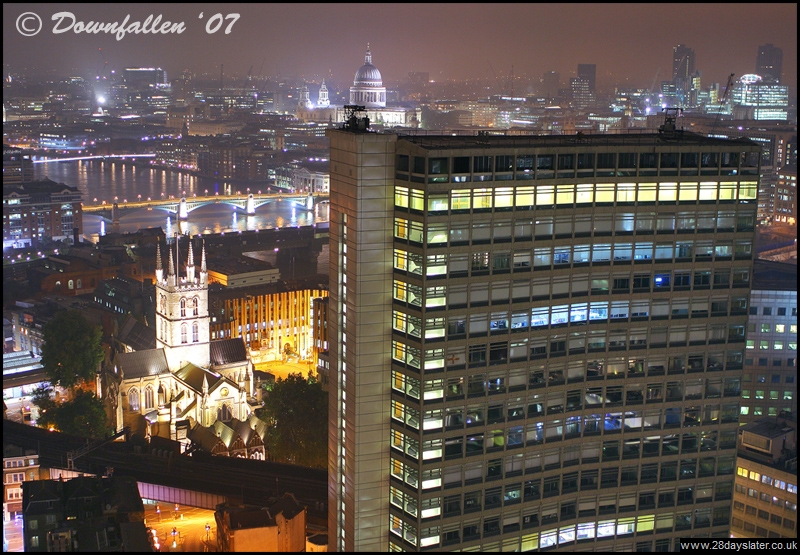 London Bridge Station below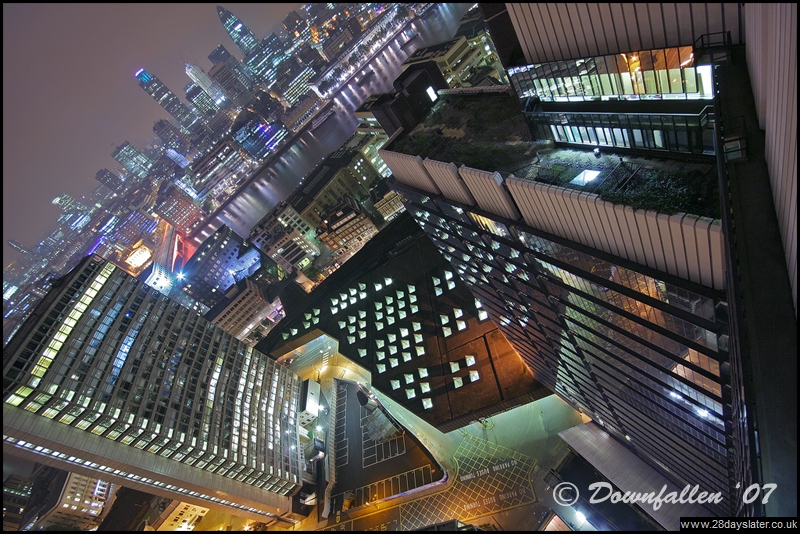 and Guys Hospital to the South..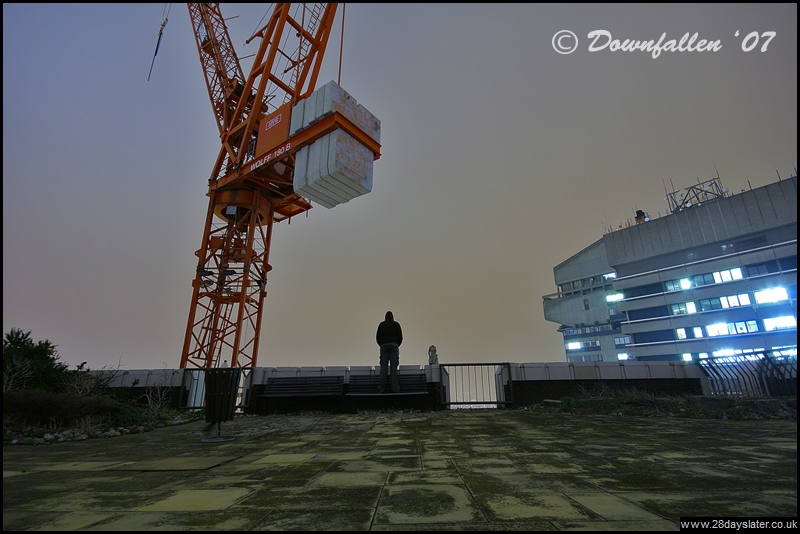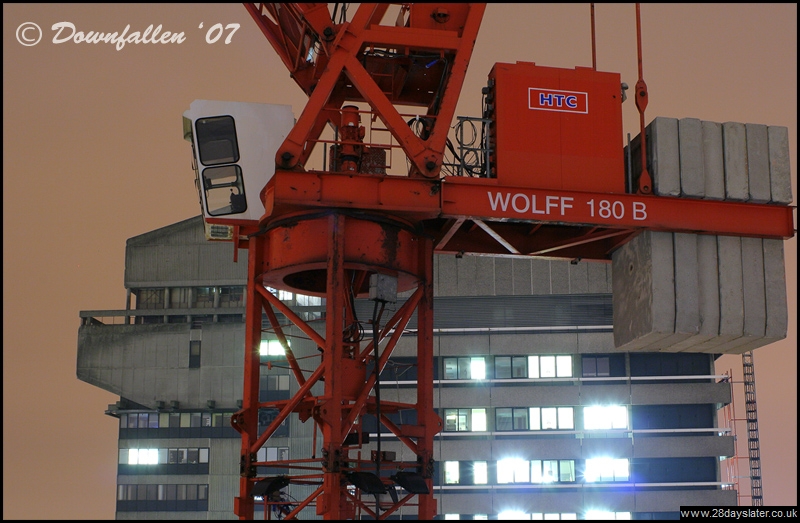 The boys were more in exploration mode than photography mode....so, carefully dodging the unusually large number of snails on the roof
: .. one more group shot, before heading down.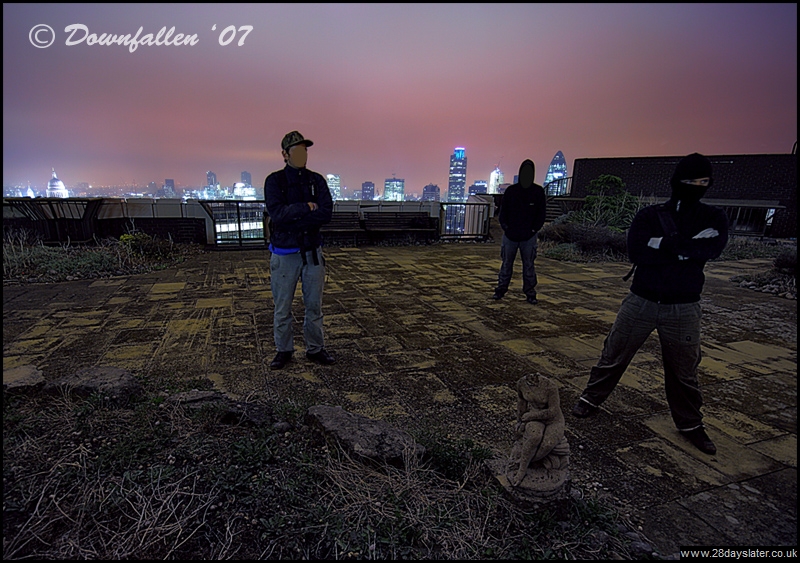 Some exploration of the office levels below was fascinating.....relatively intact , just empty spaces...but whiteboards abound, still with the last business plans and weekly schedules still on them.
I'm going to spend some more time on this part...another time.
Few more pics from a visit last night...
Gorgeous roof gardens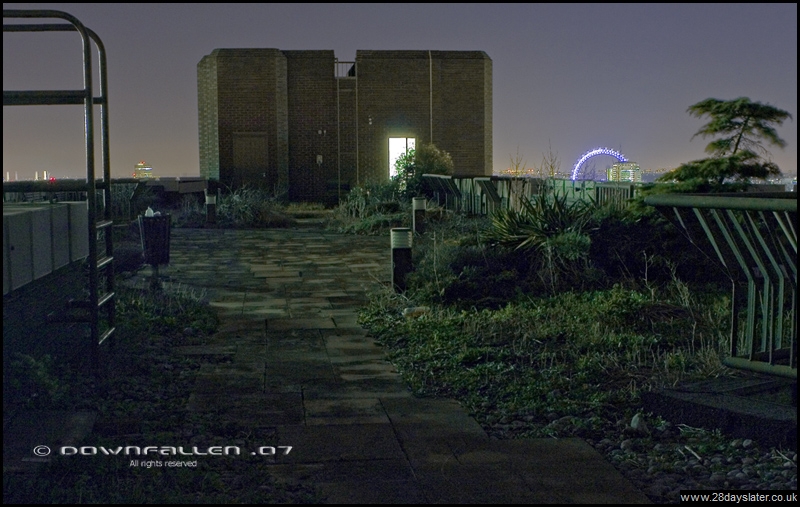 Towards St Pauls..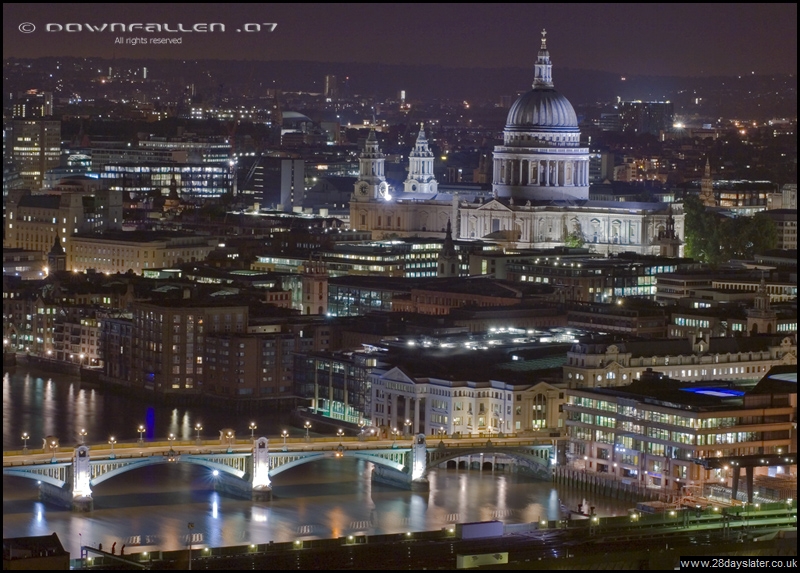 Towards the Wharf...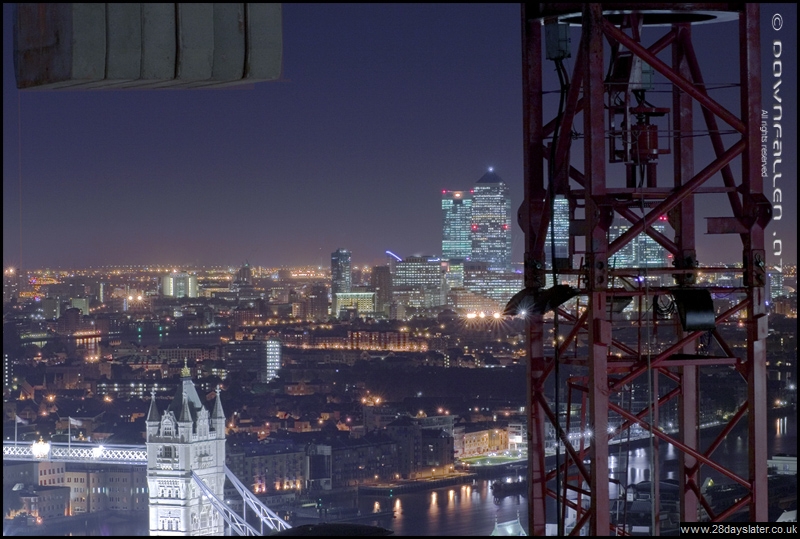 I never ,ever get tired of this view...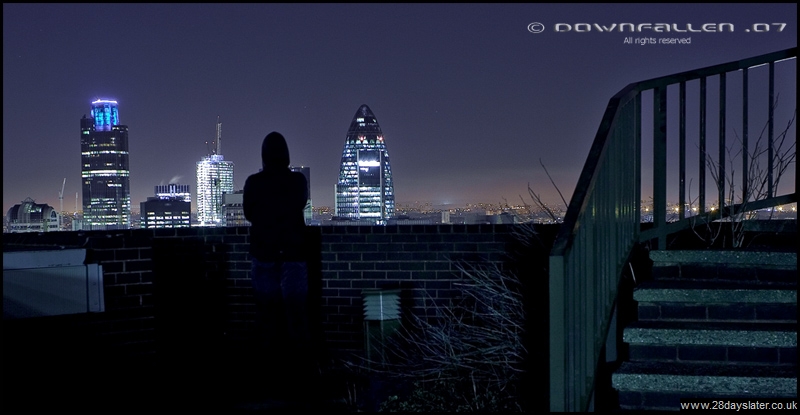 St Pauls was lit up alot later than it usually is....I didnt complain !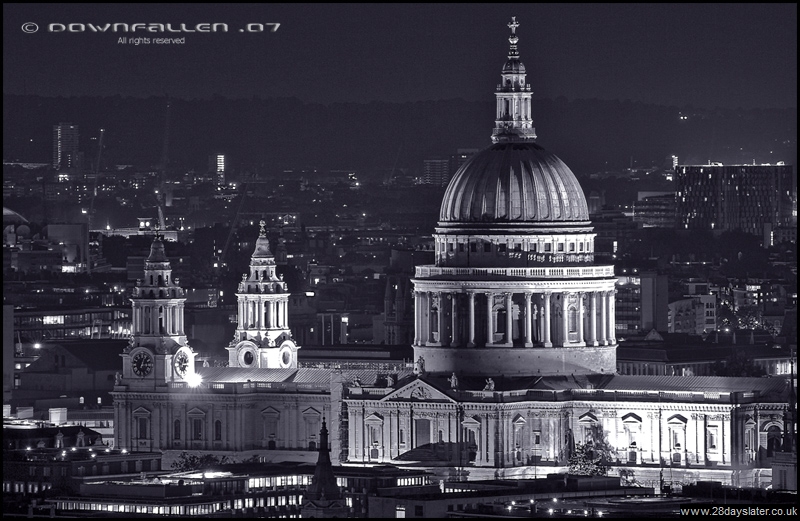 All the floors are currently being gutted of fixtures/fittings....some office clutter is all thats left of what looked a pretty mediocre and uninspiring office enviroment ( on the inside)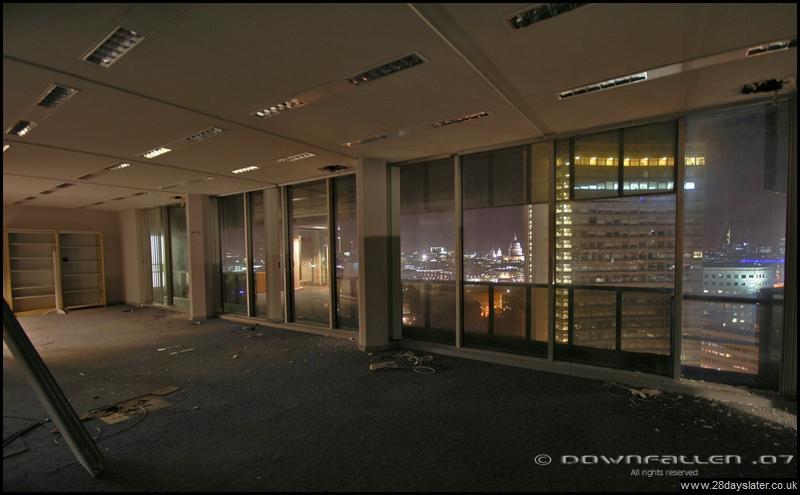 But when you can have lunch with this view.....yip...inspiration couldnt be very far away
I tried to document some more of the office levels....but whilst being fun to walk around....they didnt really shout out for pictures.
Edit:
forgot to add this stitch...

And this one from the last visit.....luv it ...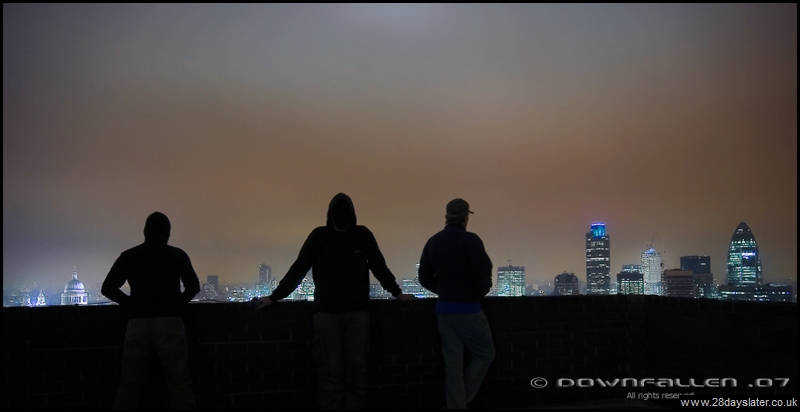 ....Still got dibs on this rooftop for Bonfire night....