St Pauls Church ...Hammersmith: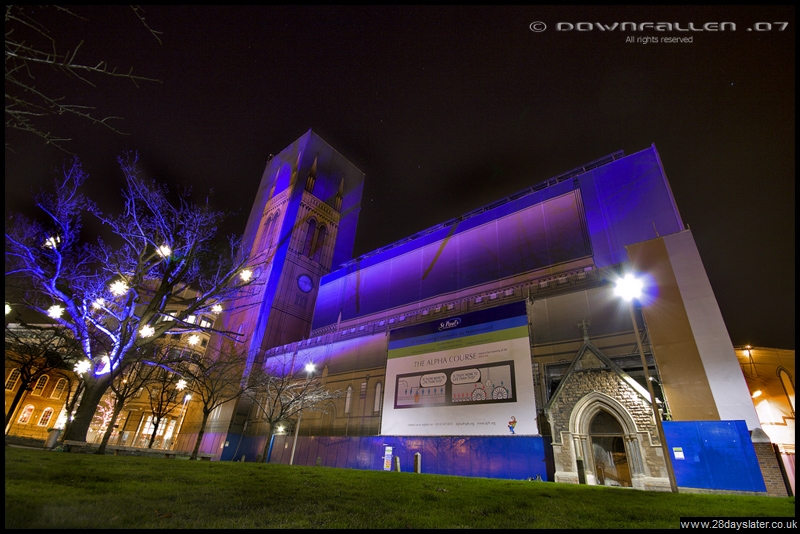 Not a part of town I have spent much time in....but thanks to a heads up from 'Zero' ...thought I'd go take a look....Ive done two Church's under refurb before and really enjoy them...getting close to the stonework higher up...is great
Access slightly more difficult than walking into a Tesco's
There is a maze of scaffold behind the screens.....such fun to get 'into' and climb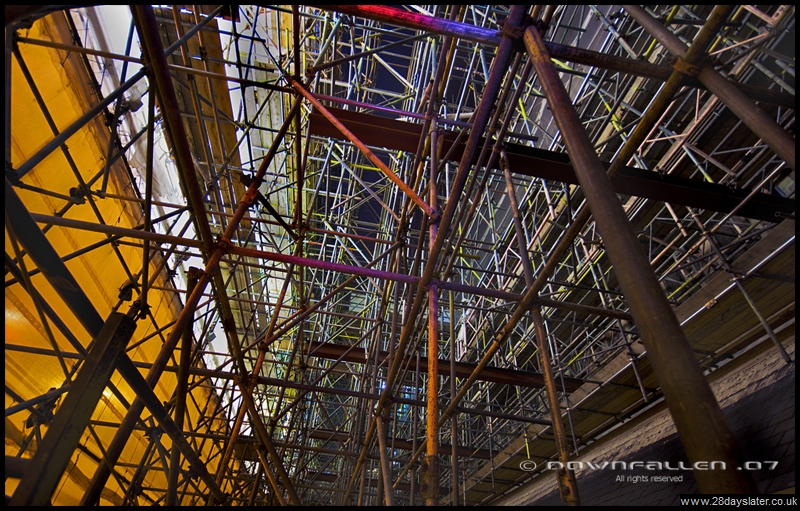 On top of the roof...the tower section loomed....and looked great in the clear skies.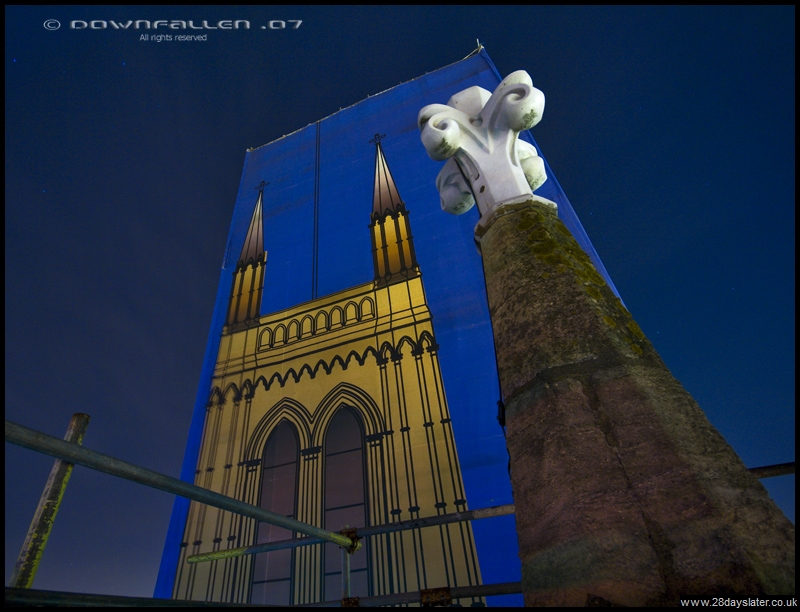 Climbing the tower section...I got a look at the clock...its impressive close up and it felt great to be able to touch it.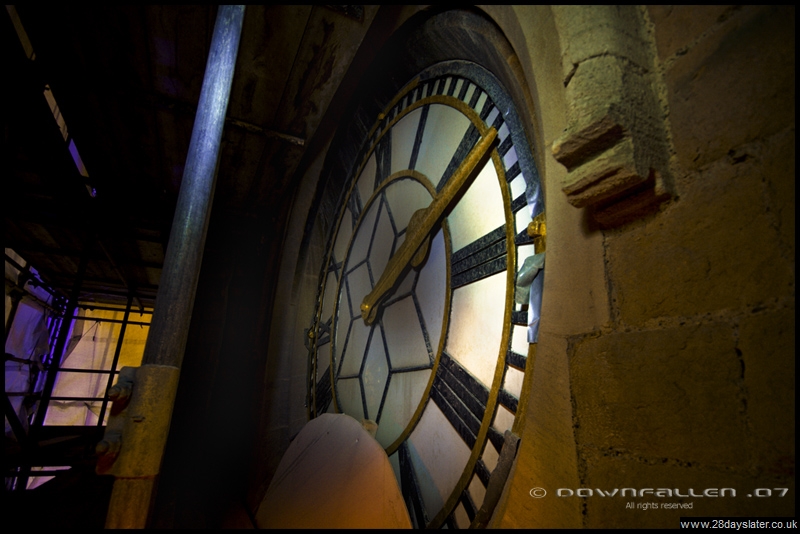 You can get onto the 'roof' of the church tower...below the spires....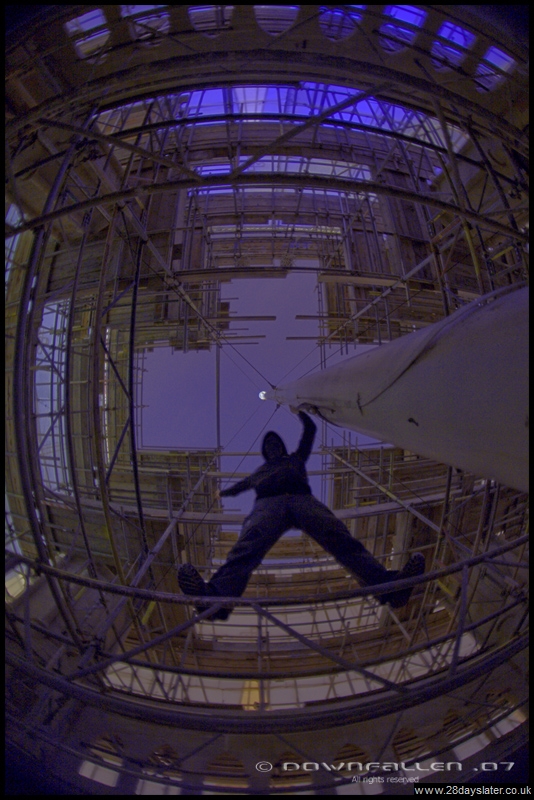 But climb further up the scaff to get onto the platforms around the spires ..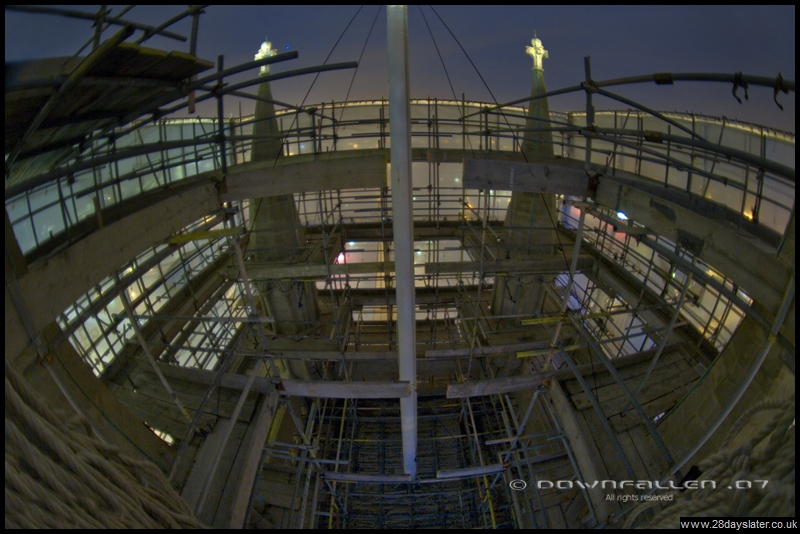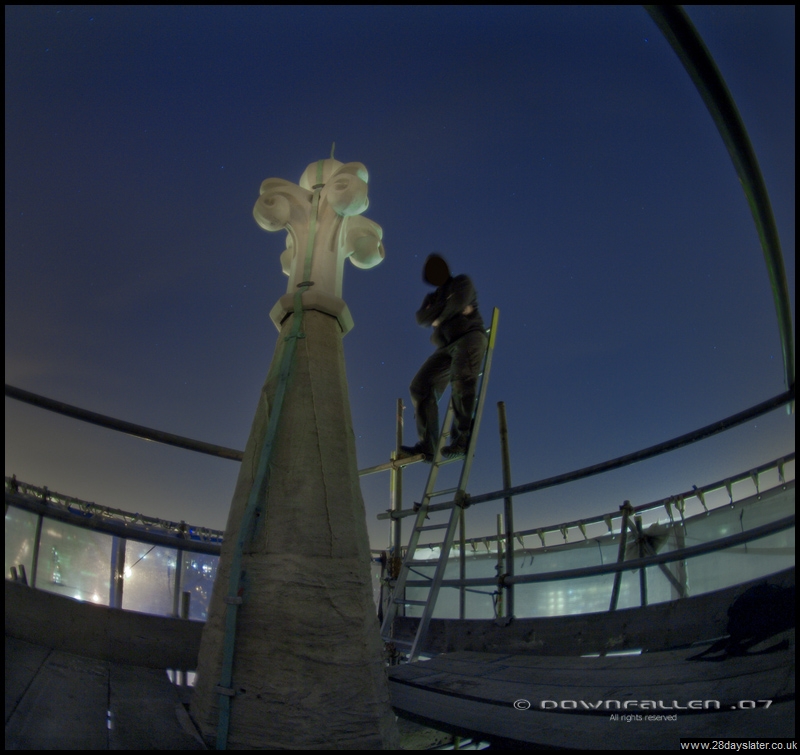 Sunny Hammersmith...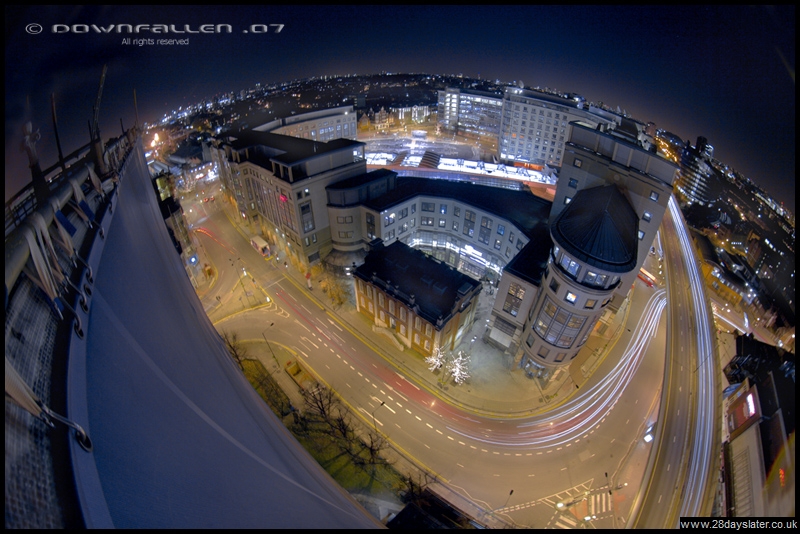 I spent a while up top and around the roof level....theres lots of nice stonework to see and roof voids to explore.....coming back down you can peer through the glass to the Church below..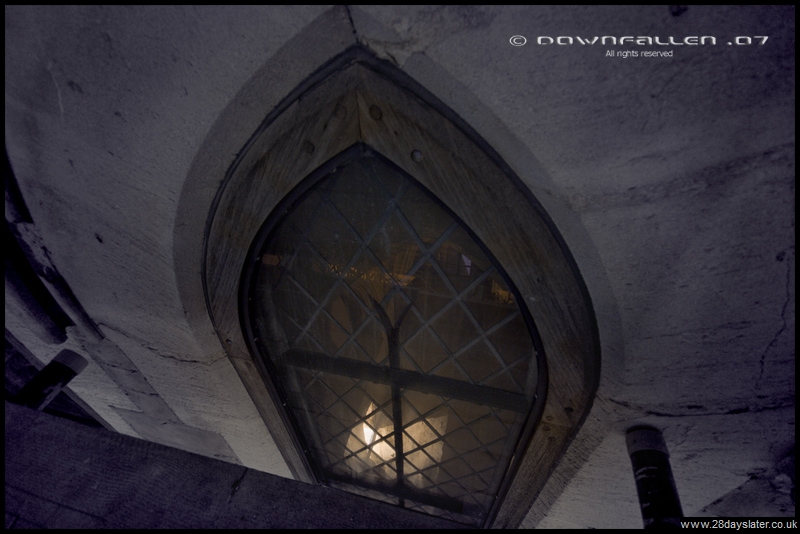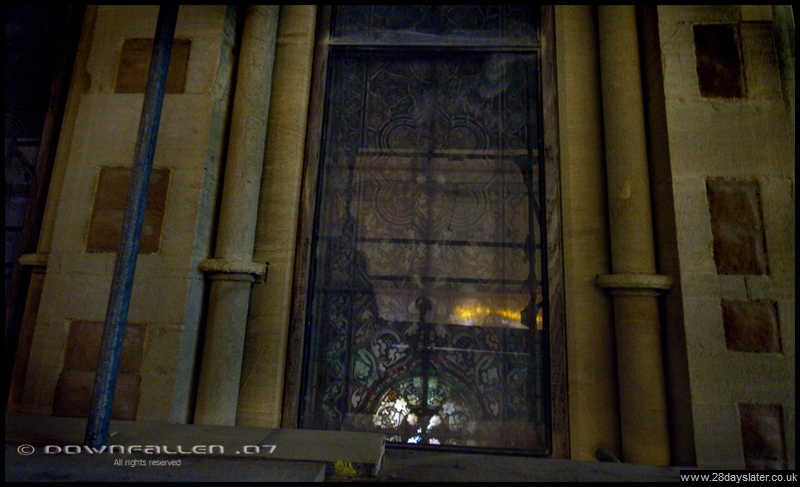 Not exactly 'high' at 120ft......but its a nice feeling observing/touching church spires and clocks as well as checking out all the stone features....definatley recommended.