Industrial Fanatic!
28DL Full Member
History
Northampton Technical College was first established in 1924; - With the St George's Avenue building being opened in 1932, the School of Art being opened in 1937 and The College of Education at Park Campus (The main site) being opened by Margaret Thatcher in 1972.
Throughout the 70's Nene College was formed from the amalgamation of the College of Education, College of Technology, College of Art and later The Lethersellers College in London also.
During the 90's Nene College transferred its further education provision to further education colleges in Northamptonshire and focused on higher education. Nene College incorporated St. Andrew's School of Occupational Therapy and was granted undergraduate degree awarding powers. Sir Gordon Roberts College of Nursing and Midwifery was further incorporated and eventually in 1999 Nene College was rebranded and became University College Northampton.
In 2005 The University of Northampton was established, having been awarded full university status and research degree awarding powers.
In 2012 - £330m was invested into the new Waterside Campus built on the site of the old Nunn Mill Power station which would be big enough for 12,000 students and 2,000 staff. Plans were to transfer all operations to the new campus and demolish the former.
In September 2018 the Park Campus closed for good – Demolition is currently underway.
Explore
Explored here with Session9. Can say that this is the first ever explore that has been within a walking distance from my actual house. It is a very large site with many buildings spread over several acres of land. We could see from the gates that demolition crews were working hard whilst security patrolled in vehicles and stood guard at the main gate. We had to choose our moment wisely and then darted to the nearest building avoiding onlookers and dog walkers – The upside of this place is there are so many places to hide because of the size of it.
Most of the buildings are completely stripped bare, but the main building, library, sports hall and lecture theatres are all definitely worth the visit. After a mooch around a few of the outer buildings we went straight for the main building itself – The demolition crew were working right outside the front door stripping things out in another nearby building and pacing back and forth with wheel-barrow's of stuff. There was no other way in, other than to walk straight through where they were working - We managed it without getting spotted despite crossing and open court yard with nowhere to hide and being approximately 4 metres from them.
The rest of the explore we spent darting from building to building and avoiding the possible 20-30 members of the demolition team who are camped in caravans onsite. After about 5 or so hours we called it time.
Pictures
I borrowed this photo from the internet so you can see the size of the site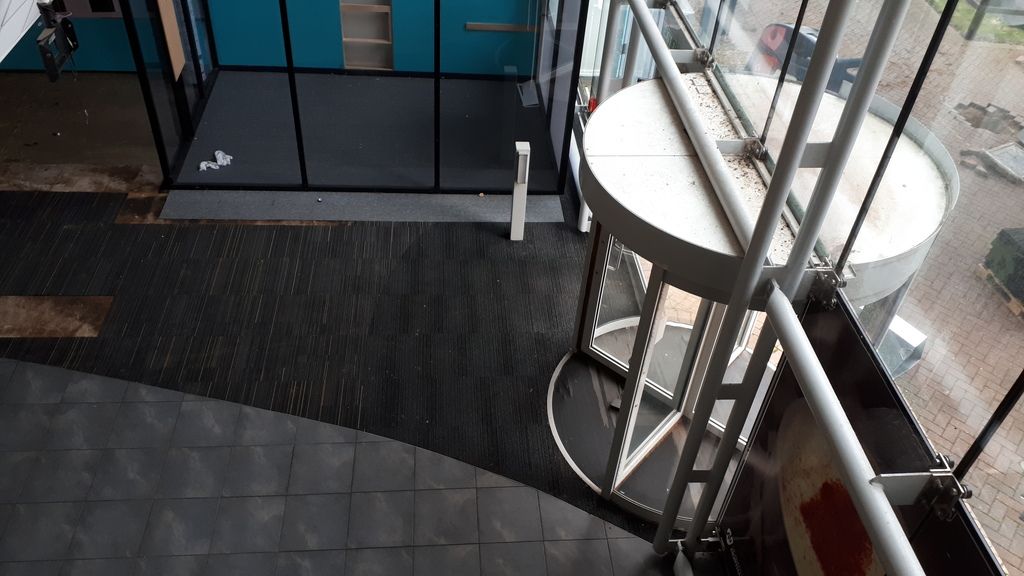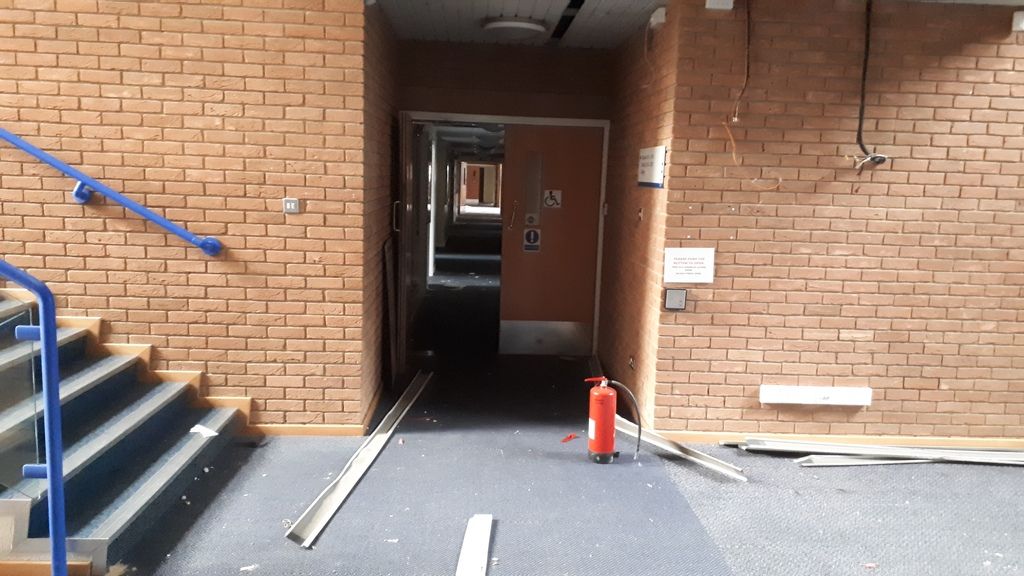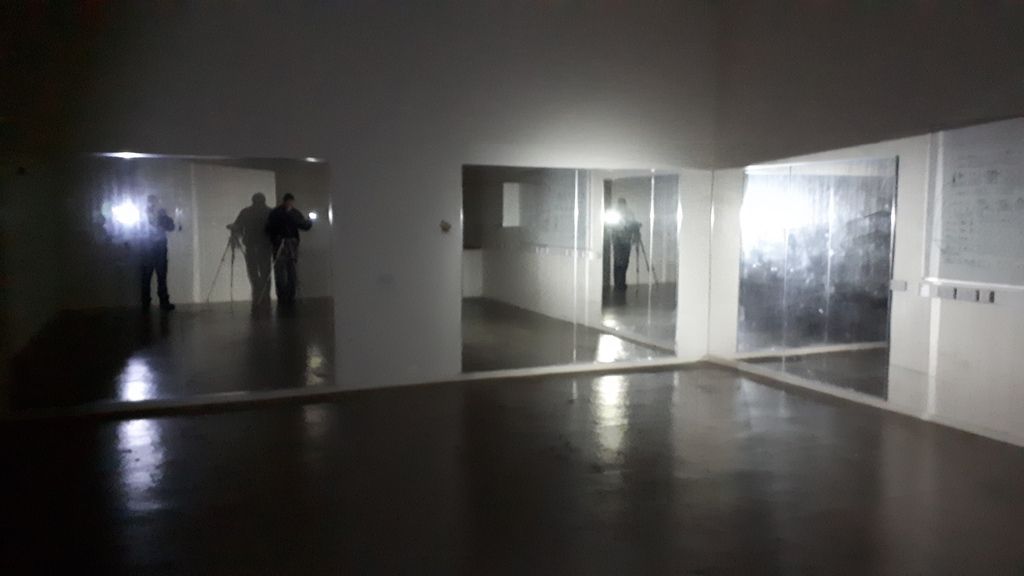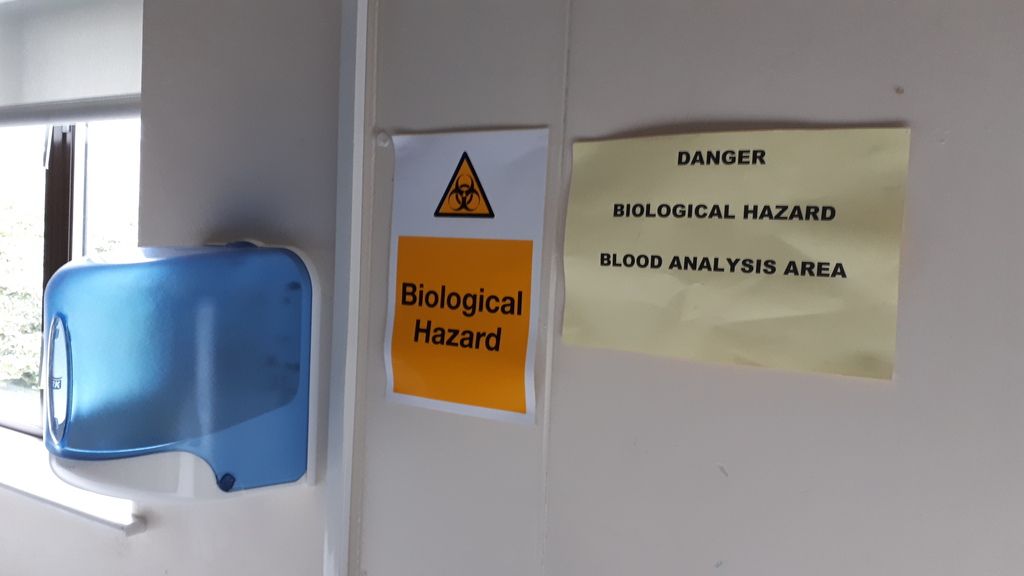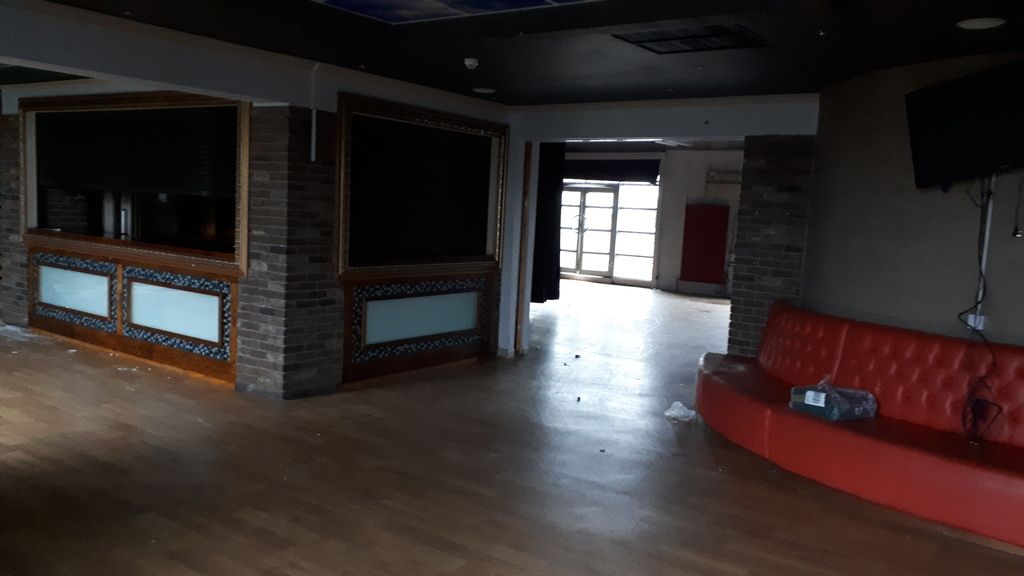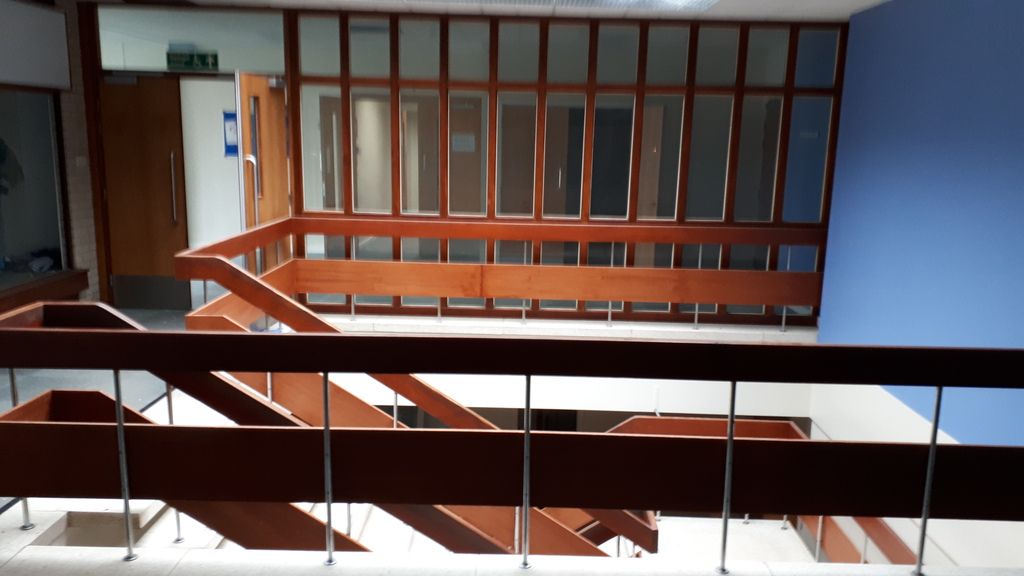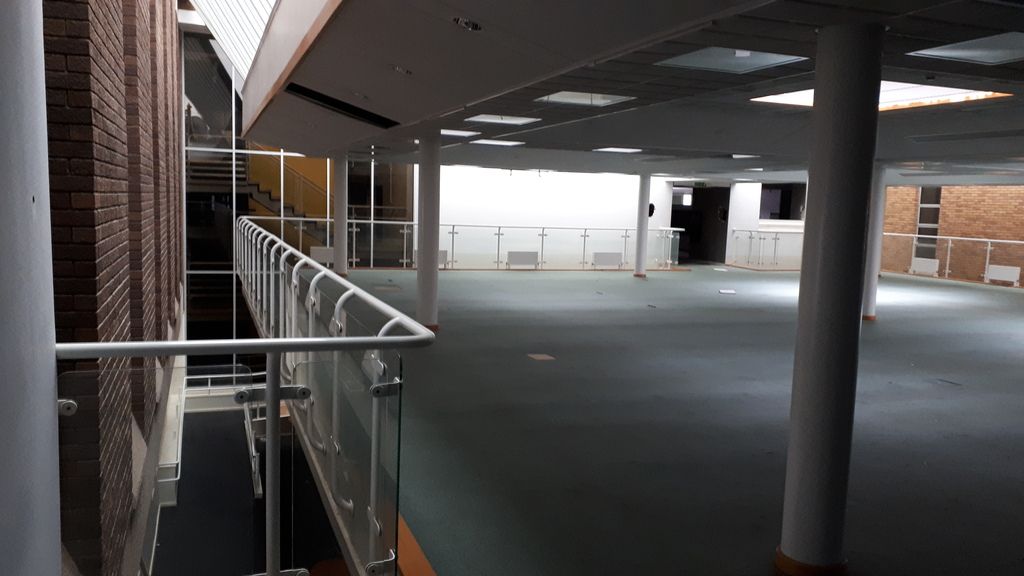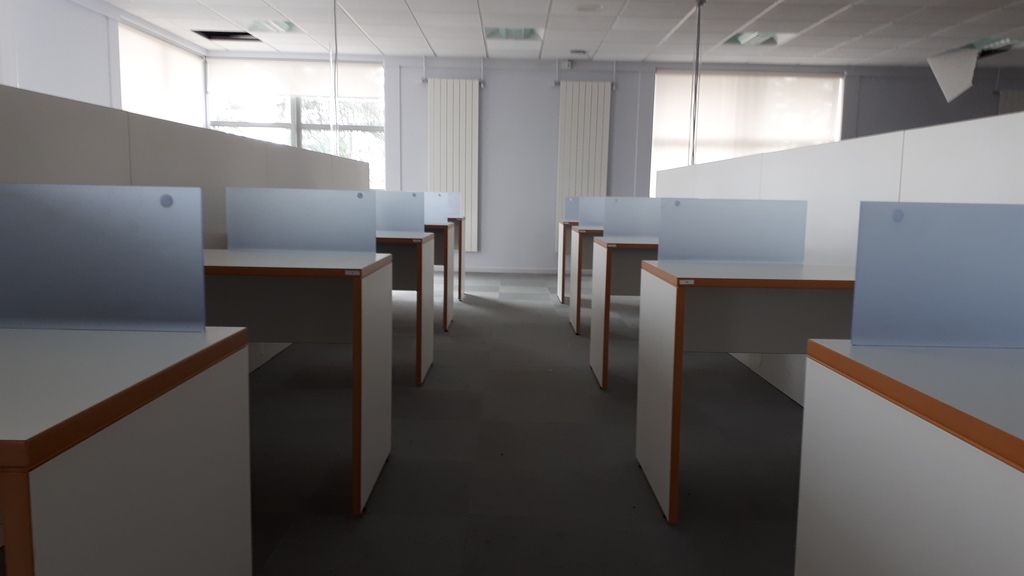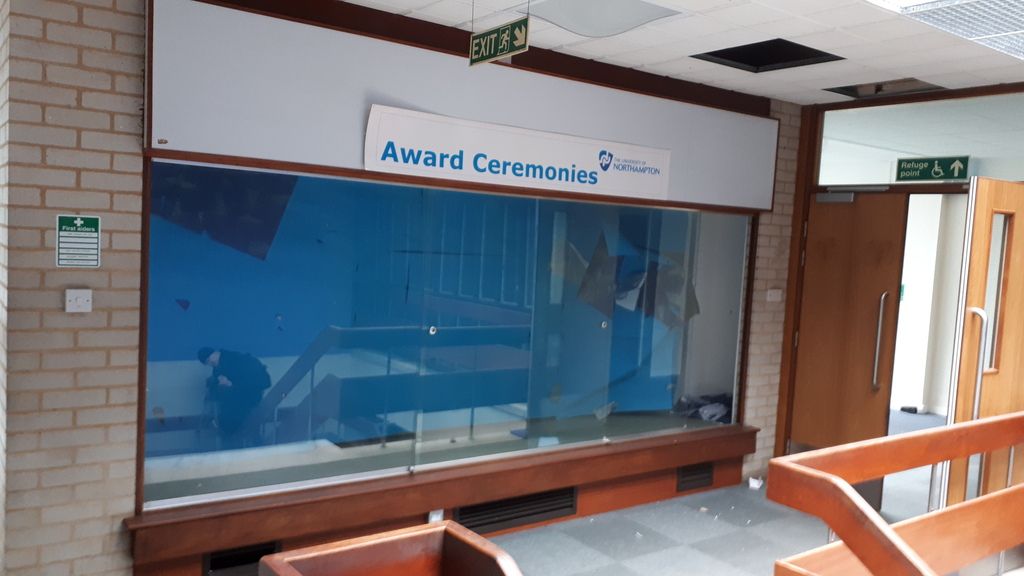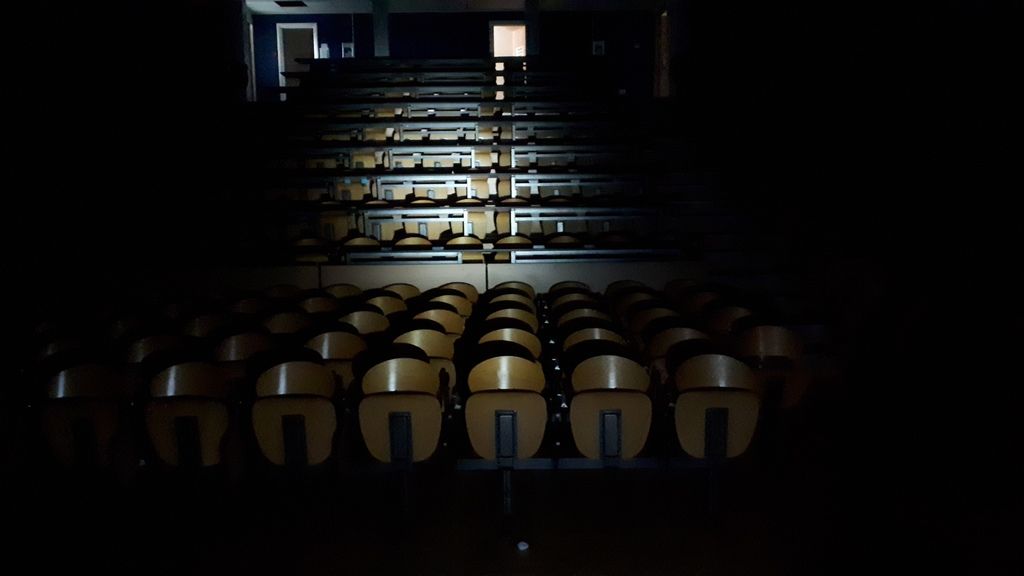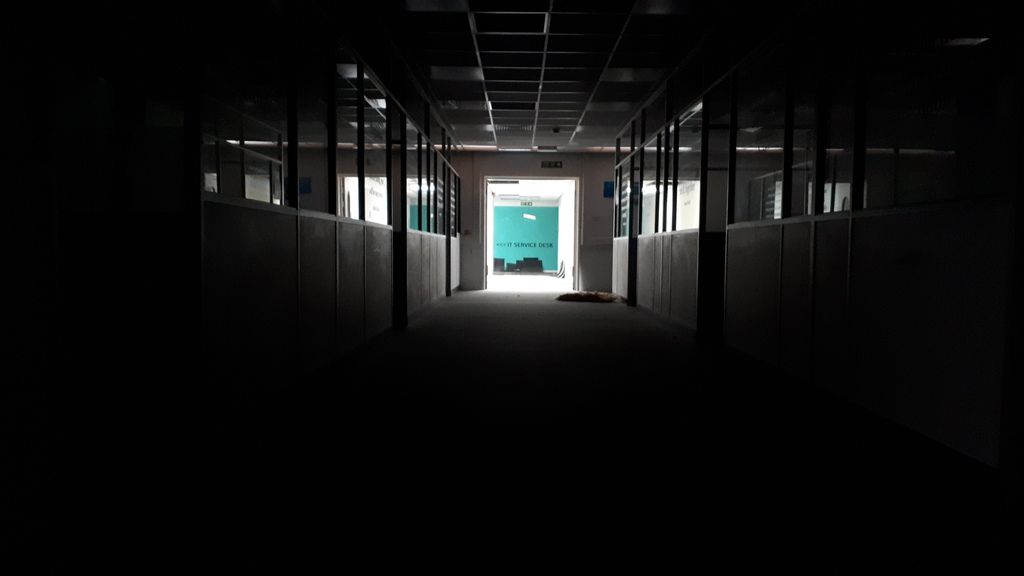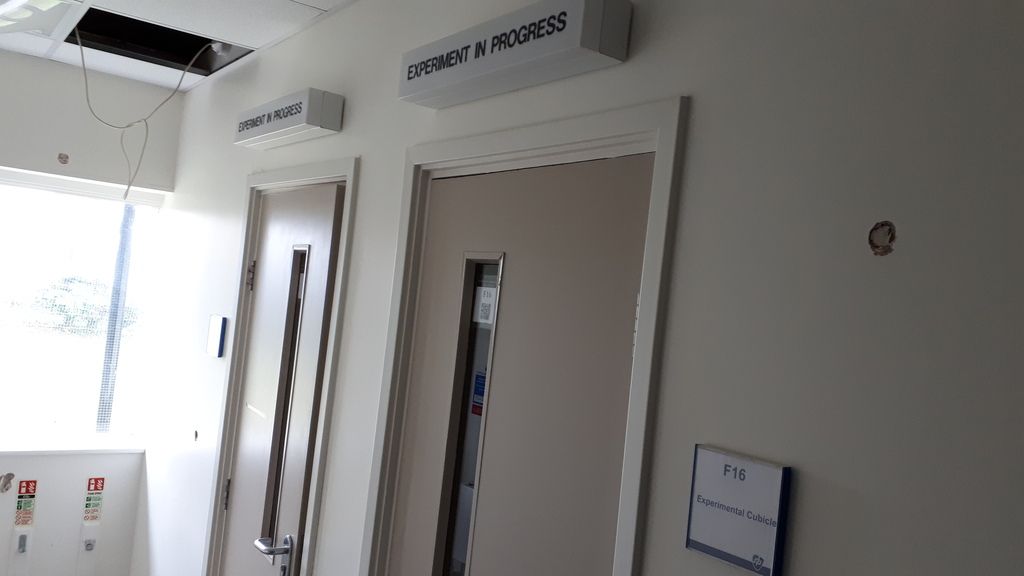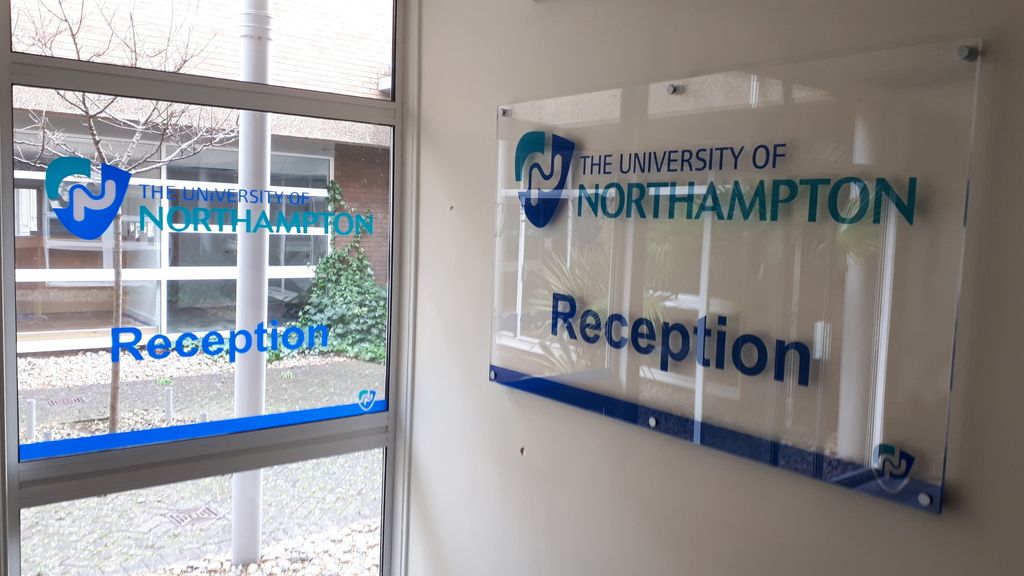 Thanks all for viewing...
The Lone Shadow