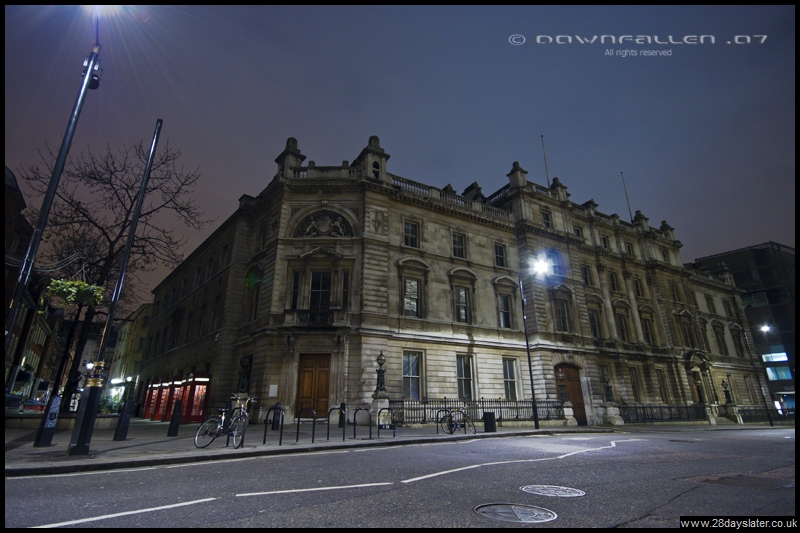 Just a follow up to Angels post with some of my pics.
I did a recce a while back & figured out suitable/potential access points and this was our third site of the evening...but once access was established , despite how tired we were....we knew it had to be followed through.
The look on Angels face when we realised we were 'in' = priceless

The site is a little confusing...and consists of a series of buildings around a central courtyard....there are a few stairwells and passages between them all and what appears to be live in security occupying some rooms on the ground level....we activated a couple of PIR's we stumbled upon...but nothing came of it.
There isnt very much left in most of the rooms....its pretty much all stripped out....and its very dark too...so apologies for noise on some of the shots.
We made our way 'up' and found the wooden doors/panneling that suggested we were in the 'courtrooms' section.
Court 3 ( top)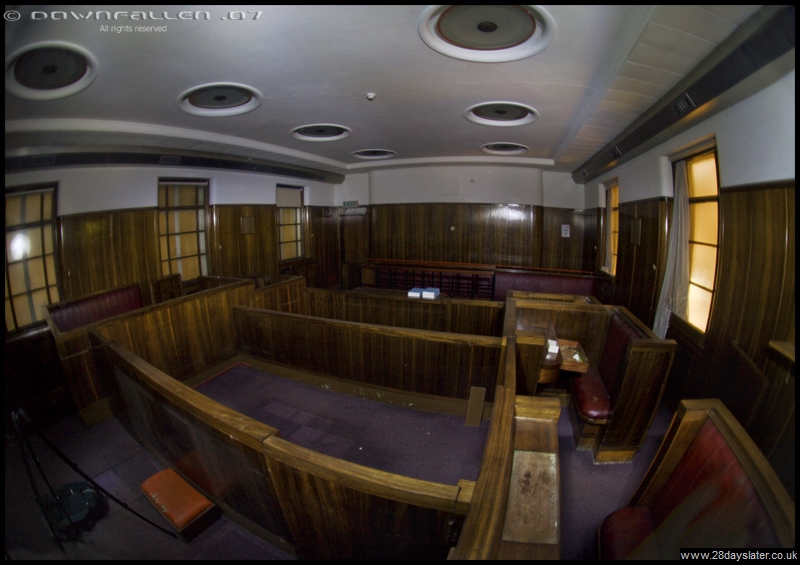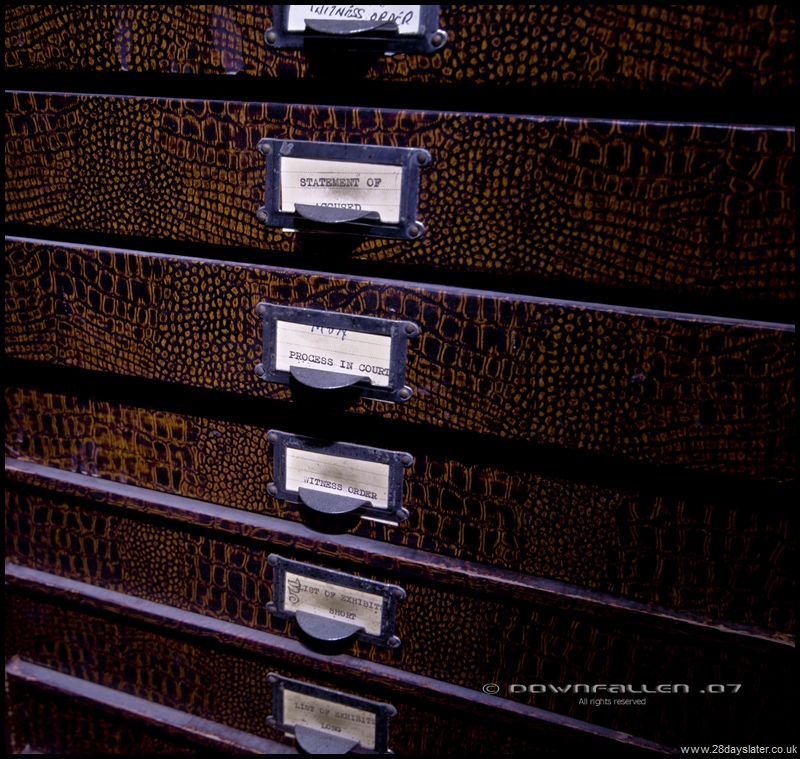 Court 2 (Angel sitting in for the accused

)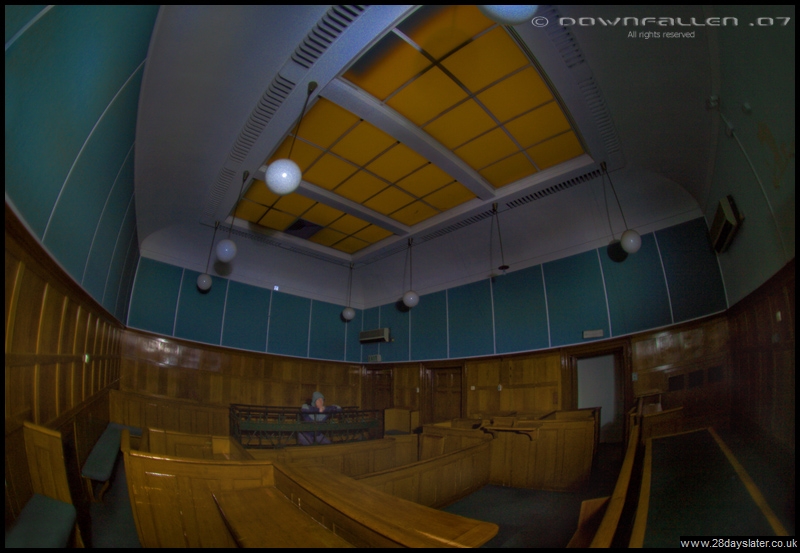 and down on the ground floor the largest room...Court 1 with a glass panelled 'booth' for the accused ( in the background)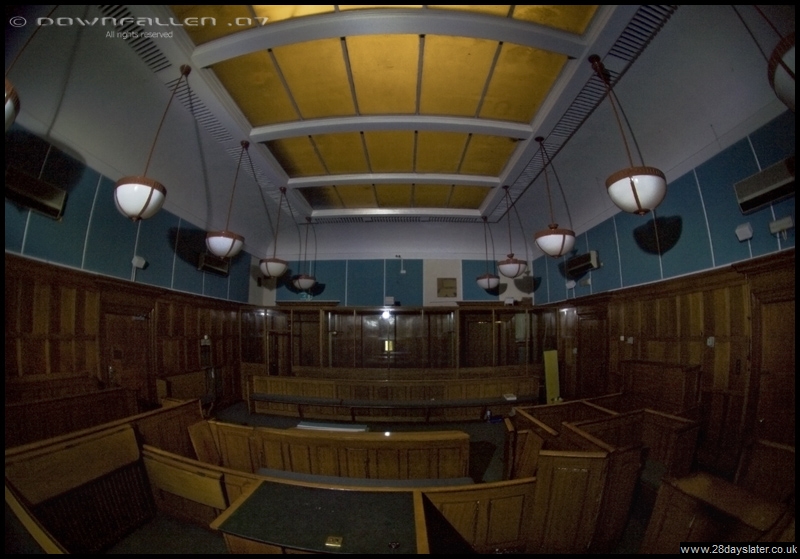 Crest above Court 1's door.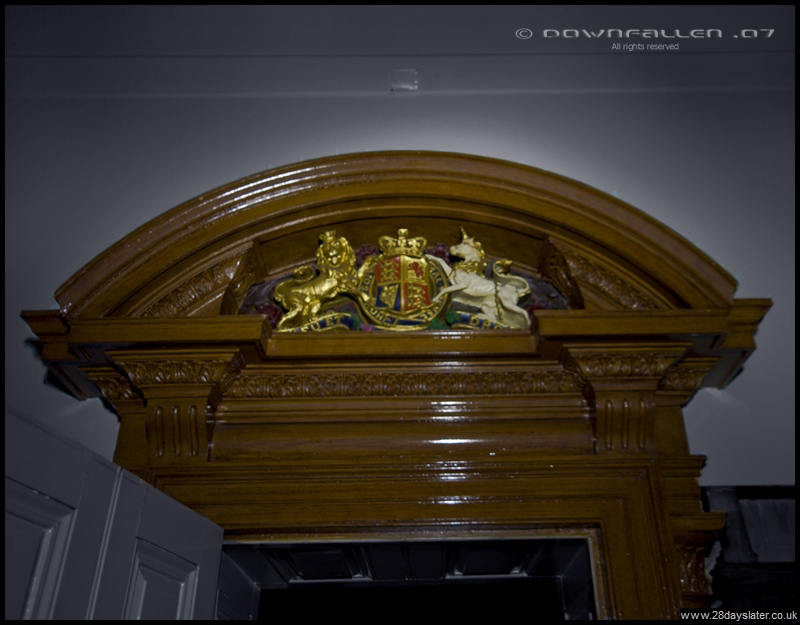 What I presume was one of the judges 'chambers'...lush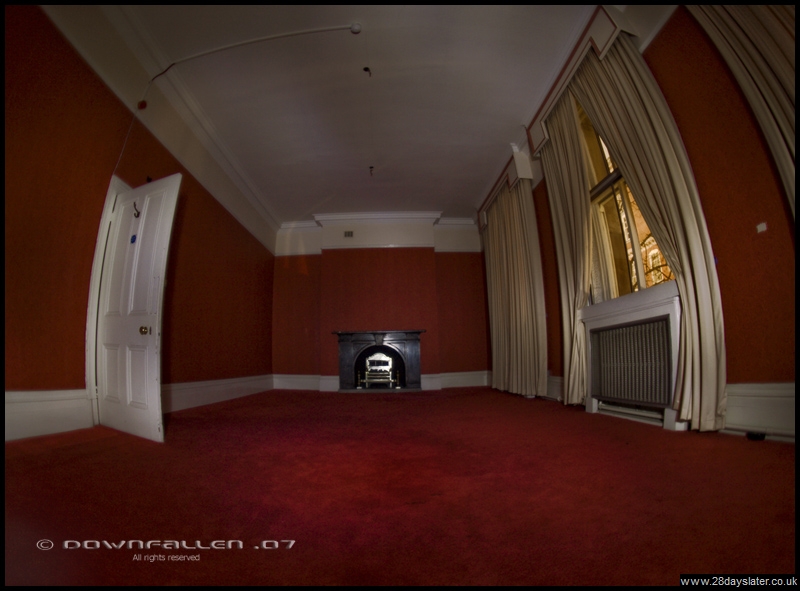 Down in the basement a large section of cells , over a few corridors.....some more modern than the others. This was the block of 'old' cells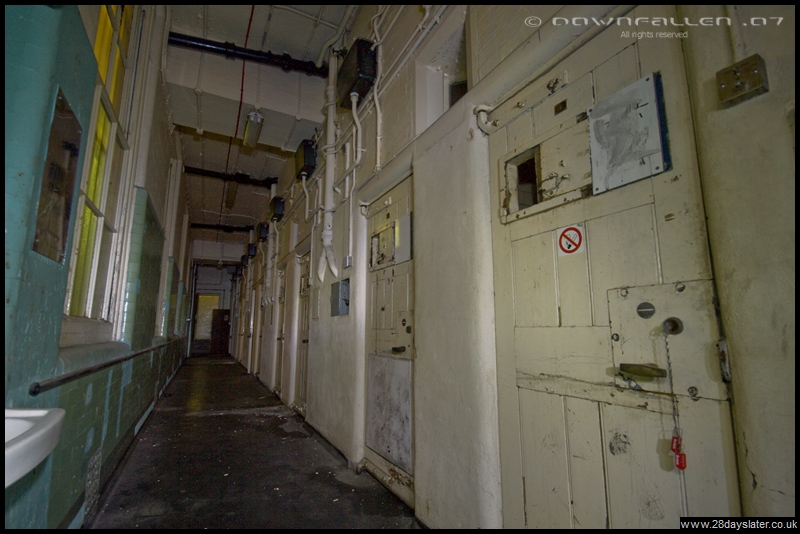 Some chalkboards outside the cells...
Old visitor...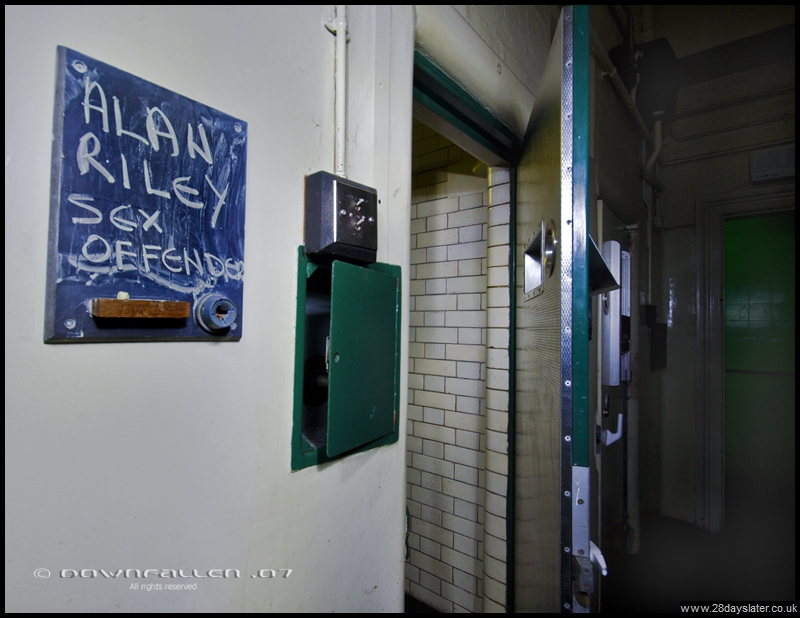 And its latest 'inmate'..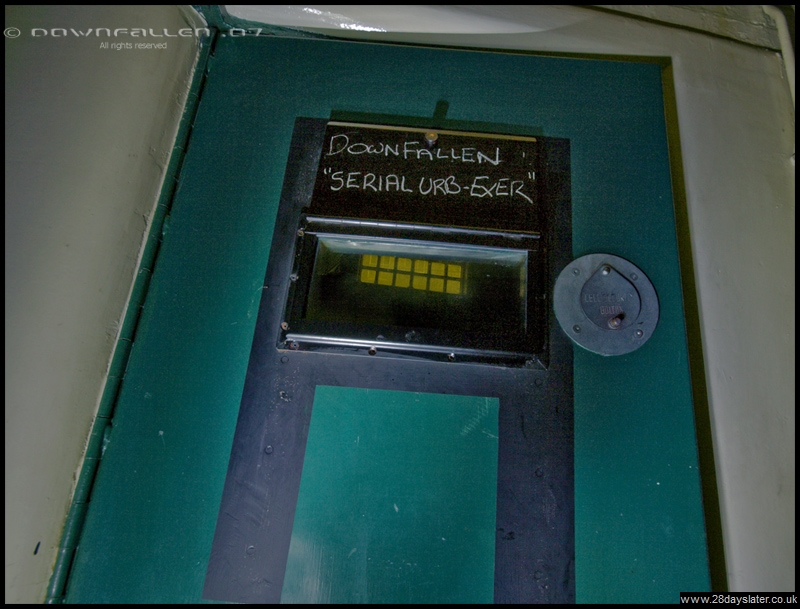 Angel contemplating 'cell life'...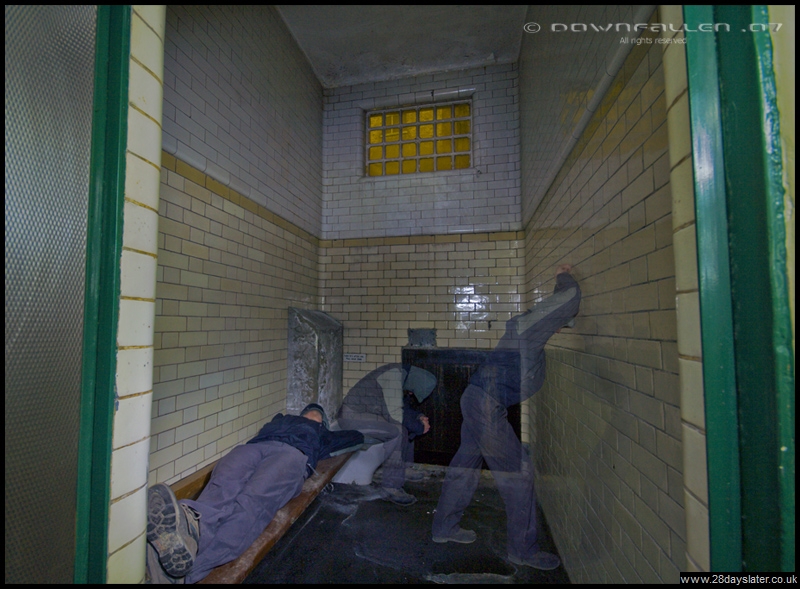 Surgeons Room on the cell block...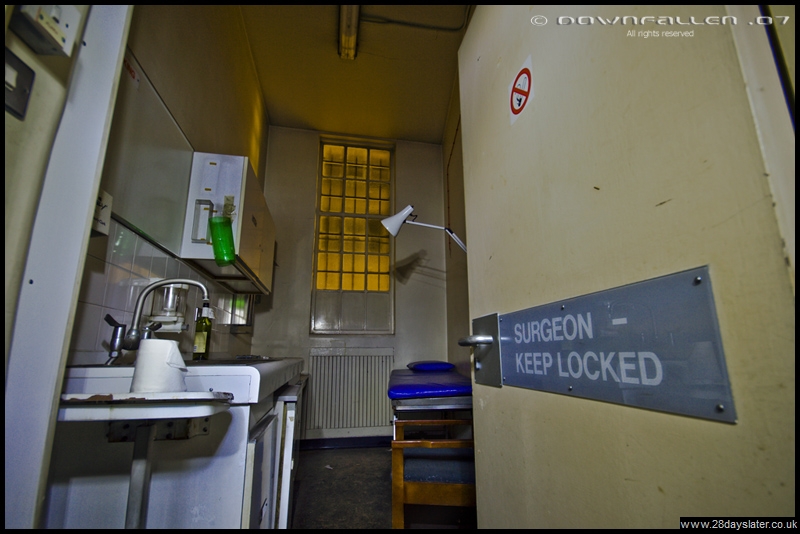 We found some leaflets promoting some ideas for development ideas of the now abandoned site and had a good chuckle at some of the strange ideas proposed.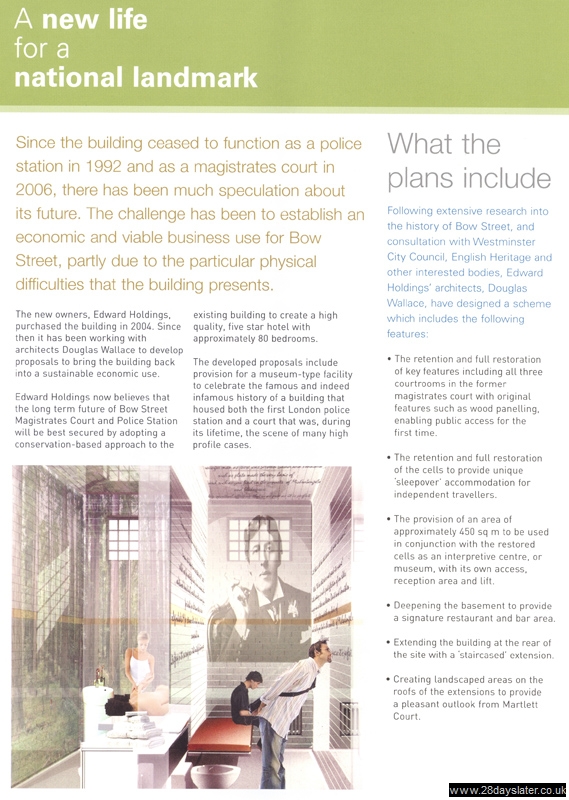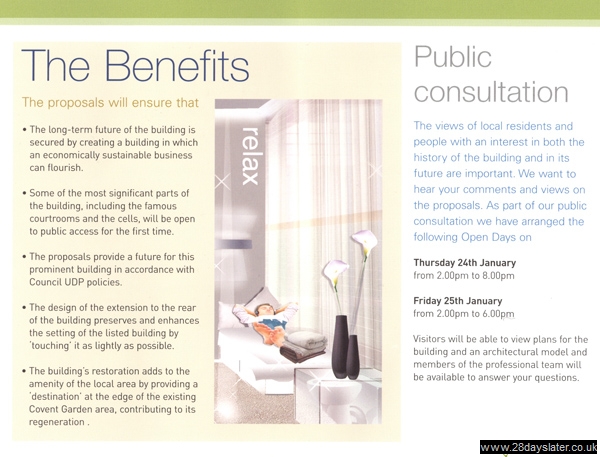 An Angel and Downfallen production ...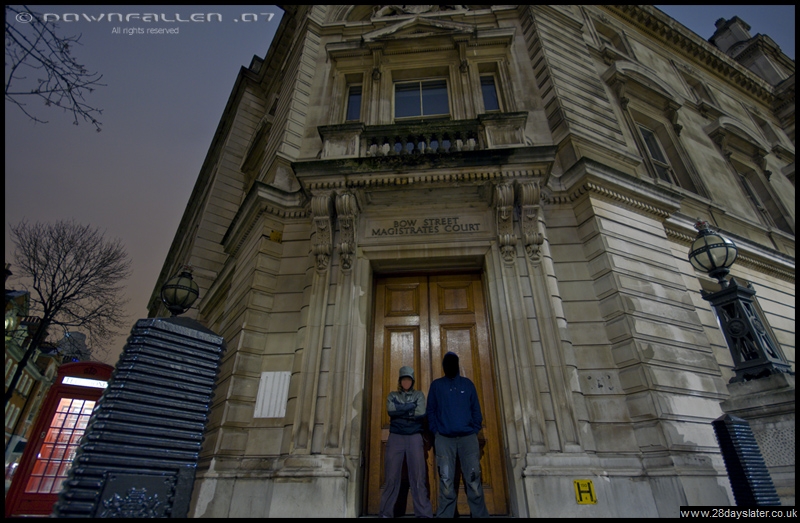 Last edited by a moderator: