Site:
The Hilton, Docklands- London
Explorer:
Downfallen
Height:
170 ft / 16 floors
Status:
Main Building finished 2006, ? being extended
***​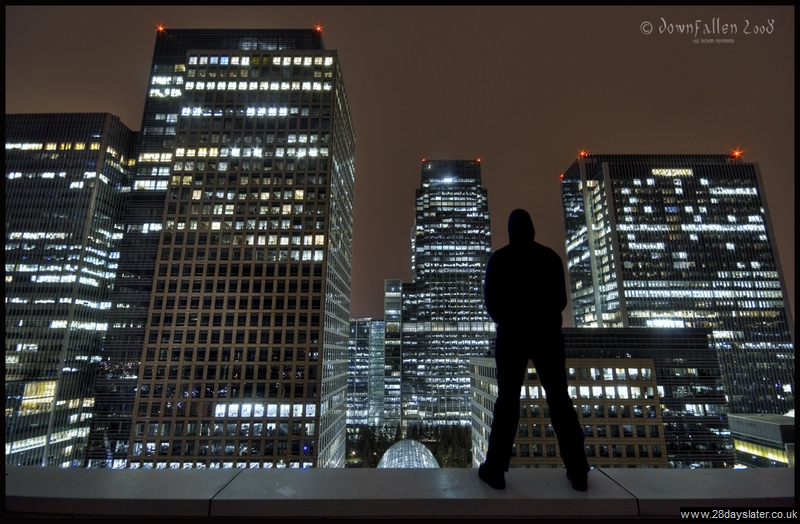 ​
***​
In the dazzling 'shadow' of giants...​
This one is a bit of a combo...
The front of house is the Canary Wharf Hilton....The 'back' of house is the Residential apartments of Discovery Dock West.
The 'entry' was between both, an area under redevelopment...for what I'm not entirely sure, but it looks like its development of new residences.
No gratuitous views of fat, rich bankers banging high priced hookers here....the curtains/shades of the Hiltons windows held intact, these secret liasons.
Ive seen this place from up high from a couple of neighbours and have been puzzled at its incredibly slow progress compared to nearby stuff.
A glorious labyrinth of scaffolding outside offers a feast for getting in and up...
I'd be seriously dissapointed as a guest at this Hilton with the great views of Canary Wharf cheapened by the mess of the construction site attached to it....but stepping (quietly) onto the roof of the residences apartments next door....a wonderful view of the Wharf is your prize...the silence only interupted by the hiss of a steam pipe here and there, or the background wail of a police siren..
On a cloudy, but still night...such wonderful views ...in the dazzling shadow of giants.
Not the kind of view you want to see if you are staying in a Hotel here....but at least Pan Peninsula in the view makes up for some of that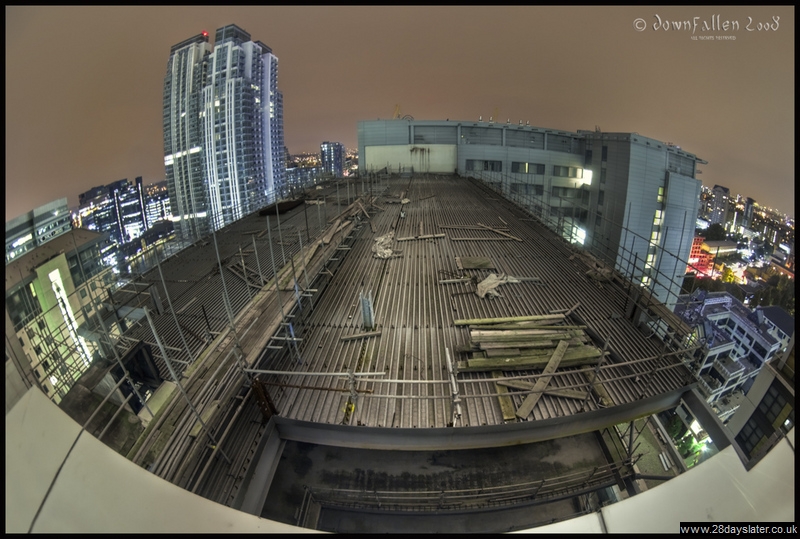 Pedestrian Bridge...Linking Canary Wharf to the (main) Isle of Dogs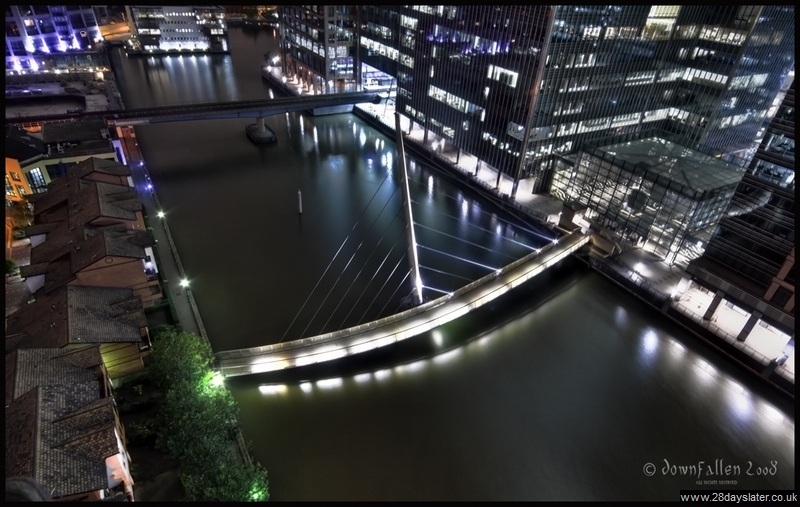 Big enough....but not dry enough for roller disco UE...yet !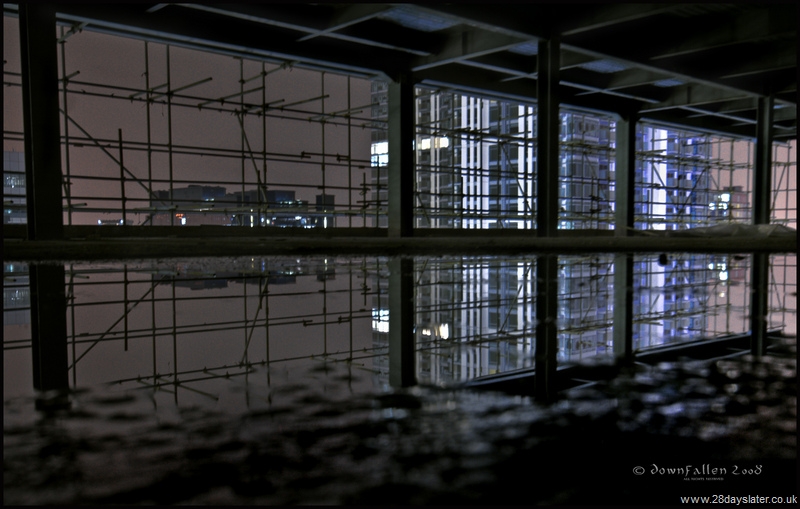 Discovery Dock West has some compact flats, but has extremely nice views.
tread lightly...they are right below you.
The Landmark...is the building in the background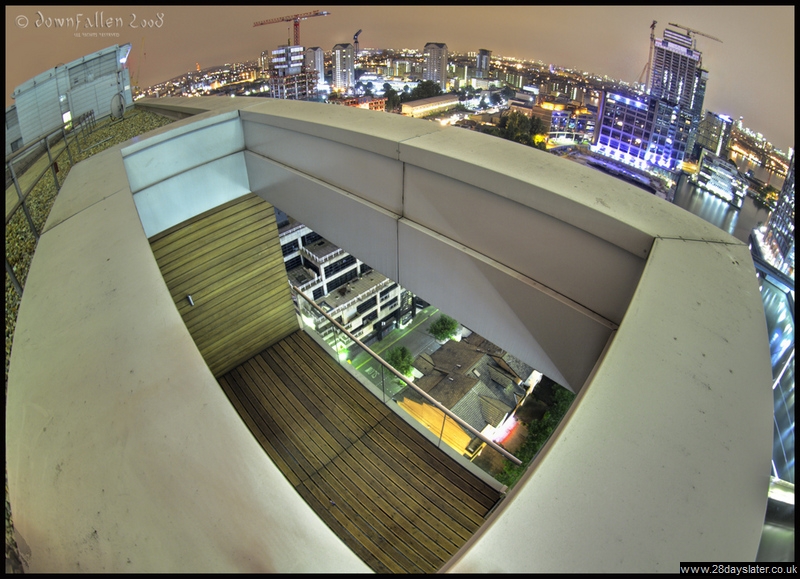 Some cracking views of the Wharf buildings....burning the midnight oil....or rather just leaving the lights on ..all night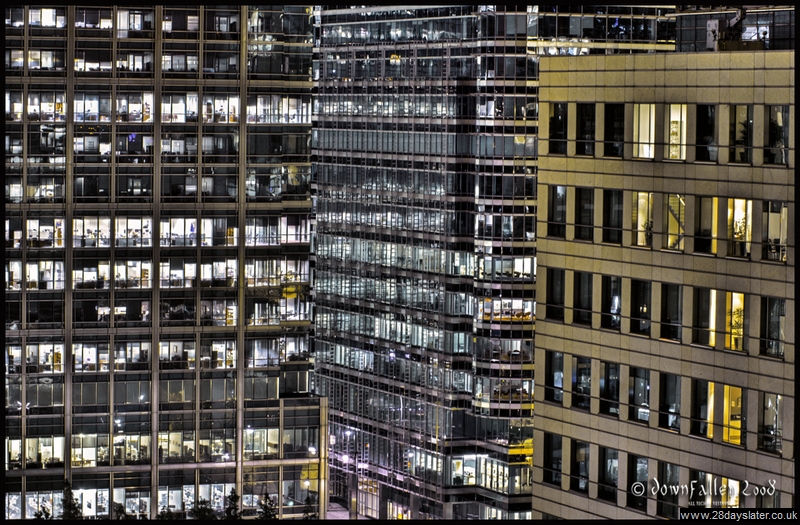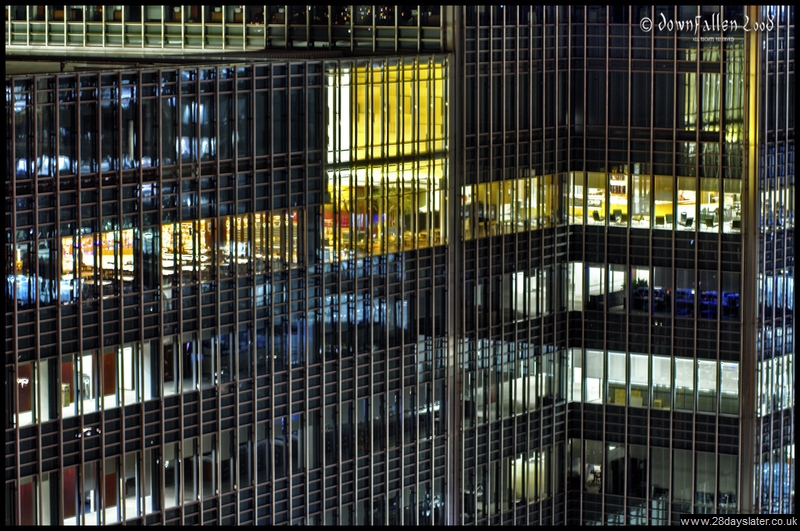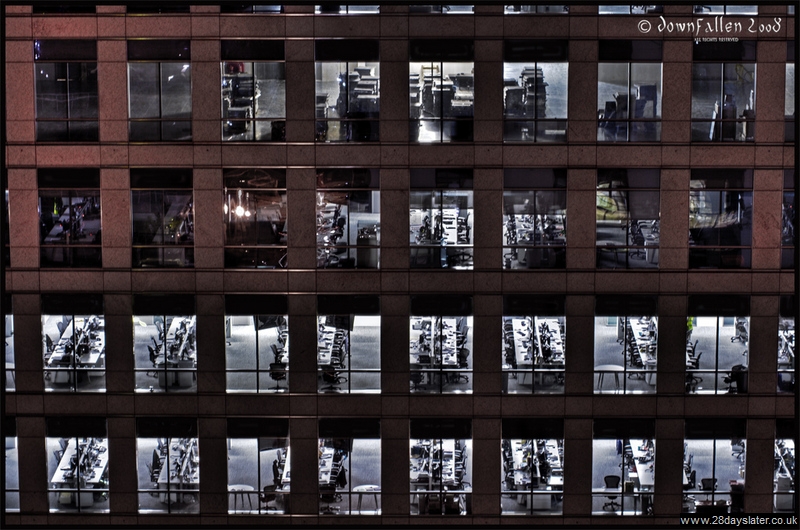 ***​
Hmm.....if only I could get a little closer to look inside those windows of our financial custodians working hard through the night....

:
***​
Last edited by a moderator: