Site:
Middlesex Guildhall, Parliament Square, London
Explorer:
Downfallen
Height:
5 Floors ( approx 70ft to Tower balcony)
Status:
Currently being internally stripped for refurbishment
History:
The Guildhall is considered the finest secular gothic revival building in the country.
The bulk of the current building was built between 1906 and 1913, designed by J S Gibson, in what Pevsner termed an art nouveau gothic theme, and decorated with mediæval-looking gargoyles and other architectural sculptures, some by Henry Charles Fehr
It was restored, modernised and reopened by the Lord Chancellor in 1989.
It has served as office for Middlesex County Council but most noteably as a Central London Crown Court.
The "statement of importance by English Heritage on August 26, 2004 classed the three main Court interiors as "unsurpassed by any other courtroom of the period in terms of the quality and completeness of their fittings
(courtesy of Wikipedia)
Future:
The court rooms and some fittings are being carefully preserved as the rest of the building is being stripped/renovated and refitted to become the UK's 'Supreme Court'
The court will be an independent institution, presided over by independently appointed law lords.
The introduction of a Supreme Court for the United Kingdom will provide greater clarity in our constitutional arrangements by further separating the judiciary from the legislature. It will assume the jurisdiction of the current Appellate Committee of the House of Lords and the devolution jurisdiction of the Judicial Committee of the Privy Council
The Supreme Court is due to be open for the start of the 2009 Legal Year.
(courtesy of Wikipedia)
***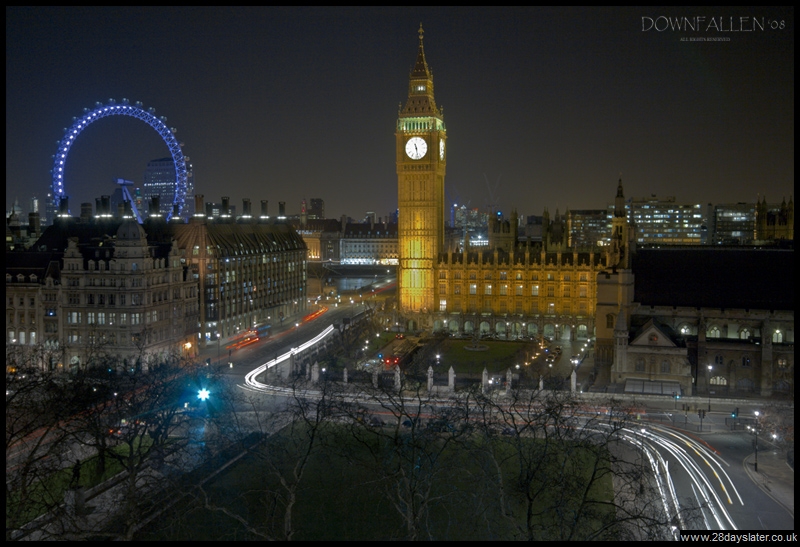 ***​
I stumbled across the opportunity for this building on the way home from a recce at an alternate site....
The location attracted me instantly....in terms of the vista I would be presented with.....a 'different' view in London...not just the usual shots of the City.
How ienticing this location was....not long after entry, and as per usual, my first port of call was 'topside'.....up a delightful spiral staircase into the Tower...and bang....what a corking view !
So much so I spent the next 45mins doing...absolutely nothing....other than watching the comings and goings at Parliament...and listening to the ever faithful sounds of Big Ben...every 15mins.
Looking to the grounds below....Parliaments Police and Security had nothing better to do than gaze aimlessly around the square, right in front of me....so the thoughts I had of a jib climb on the site crane....were quickly discarded.
After a wonderful time up top on a great night....Heading down the tower to the roof I notced a tiny portion of stained glass window 'poking' out from behind a chipboard cover....hello !!!
A bit more climbing around the awesome gargoyles and intricate stonework....I saw the way in...to Court Room 3...

What a beauty....
Hmm..Court Room Three.....that means there must be at least another 2 !...and there was...

Whilst the rest of the building is being completely gutted....the court rooms are being preserved ...thank goodness.
Gargoyles , Angels and Knights watch over you from every corner...
Wonderful stone and woodwork here...was great to see it all.
Anyhow....to the pics !
***​
The Roof
Great views of Big Ben and Parliament to the South.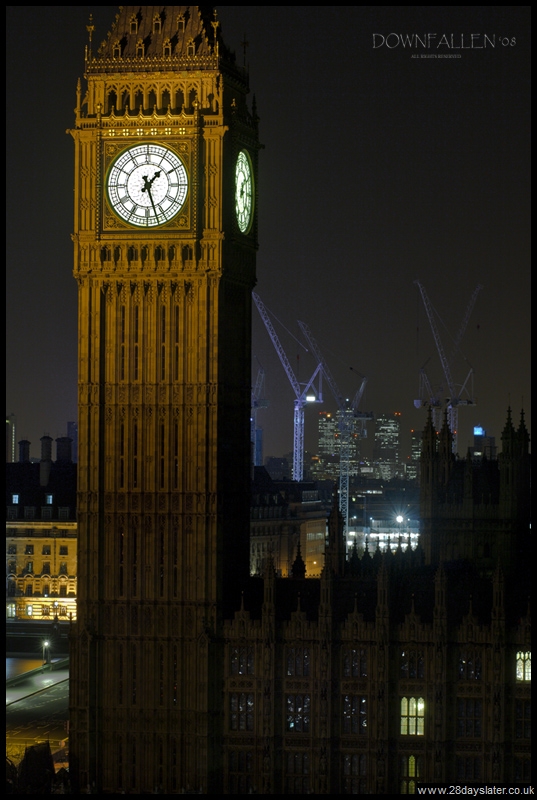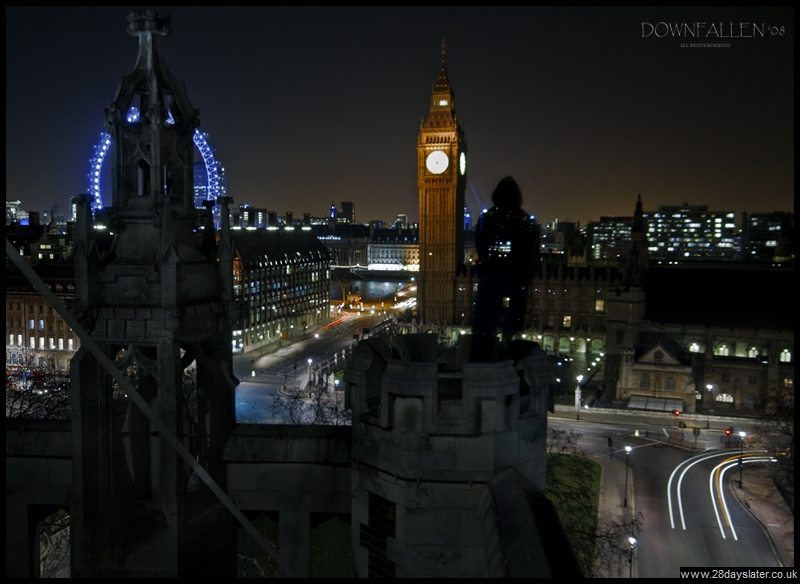 The Tower roof...a nice place to chill out..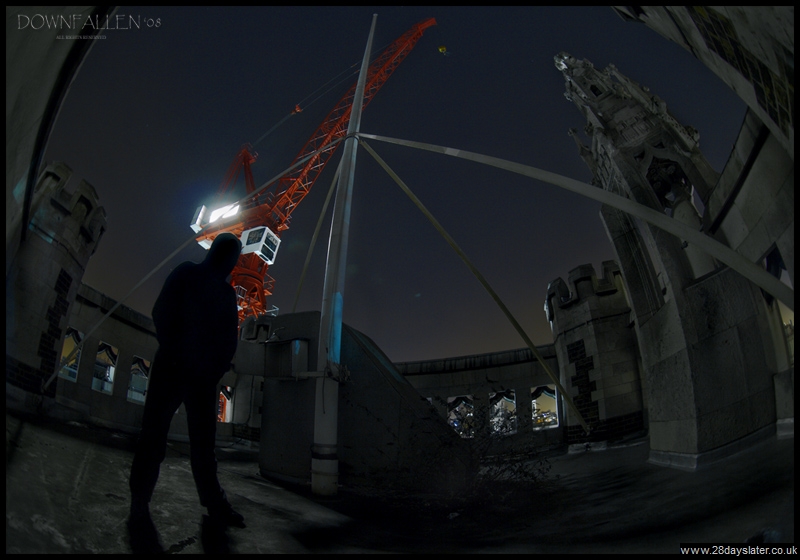 Intricate stonework on the roof level..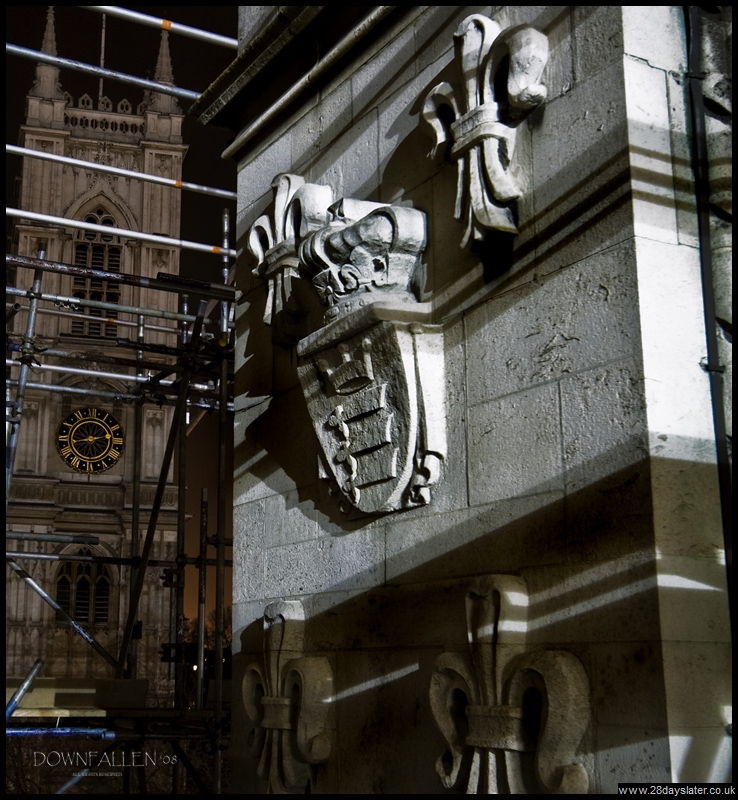 Covered roof level under renovation...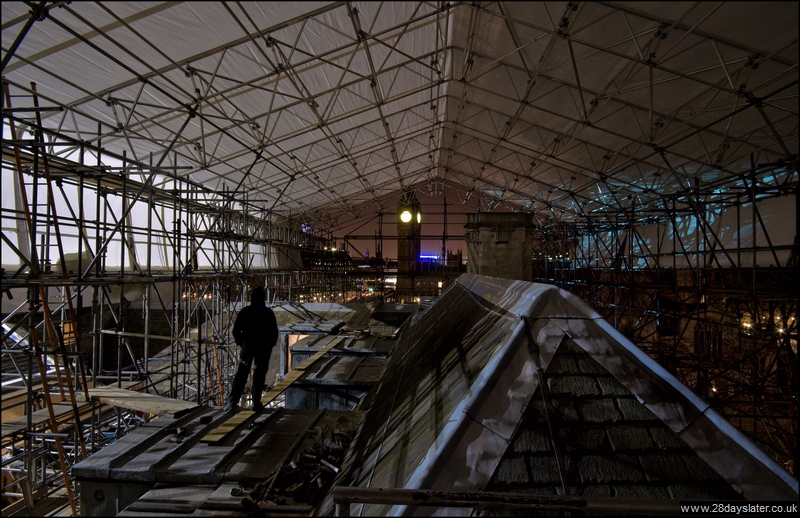 The Court Rooms
Court Room '3'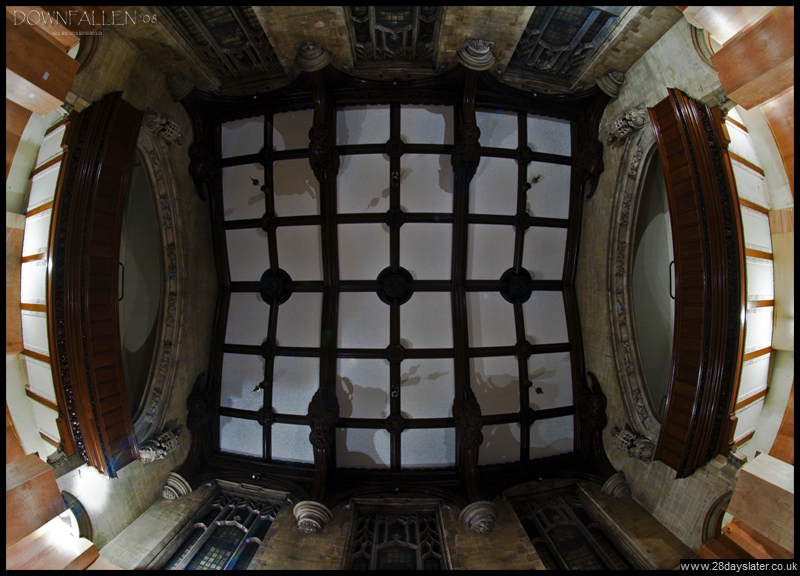 Gallery Level of Court Room '1'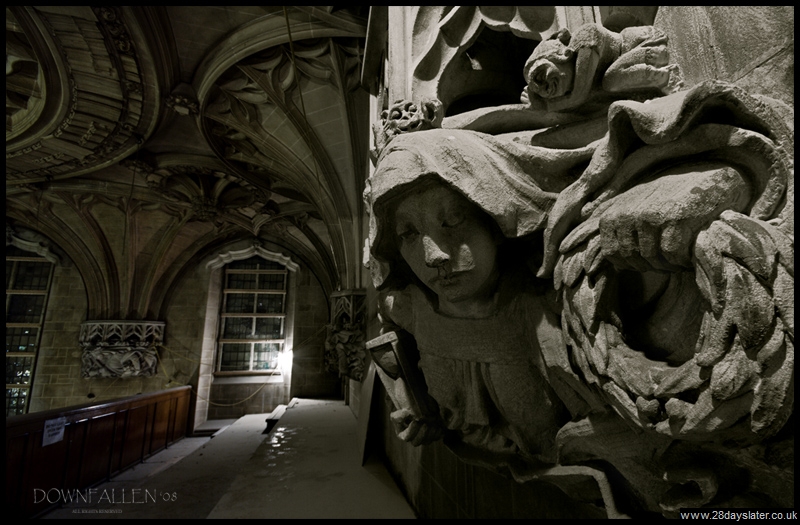 Beautiful centre piece on the roof of Court Room '1'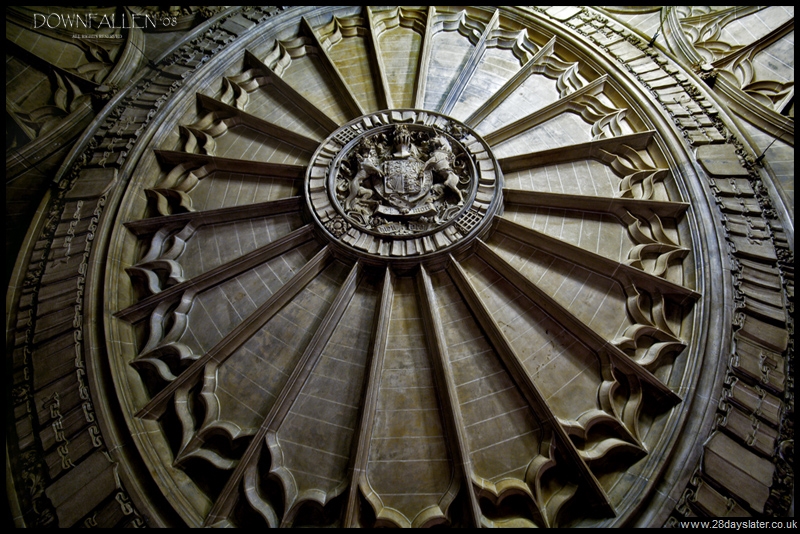 Not much to see in Court Room '2' so I wont bore you with the pictures.
Angels and Knights
These guys are wonderful and all around the place,particularly in the court rooms.....here are my favourites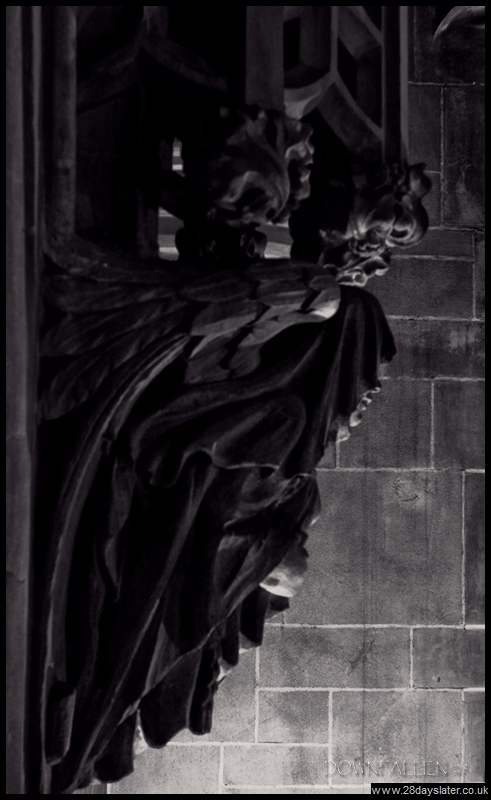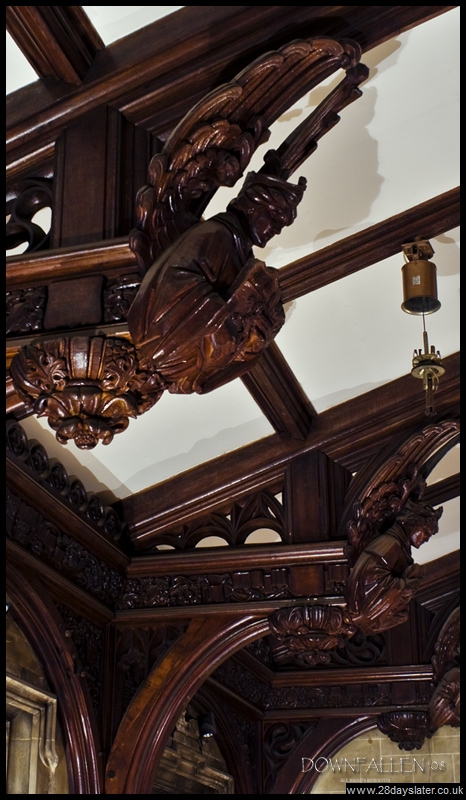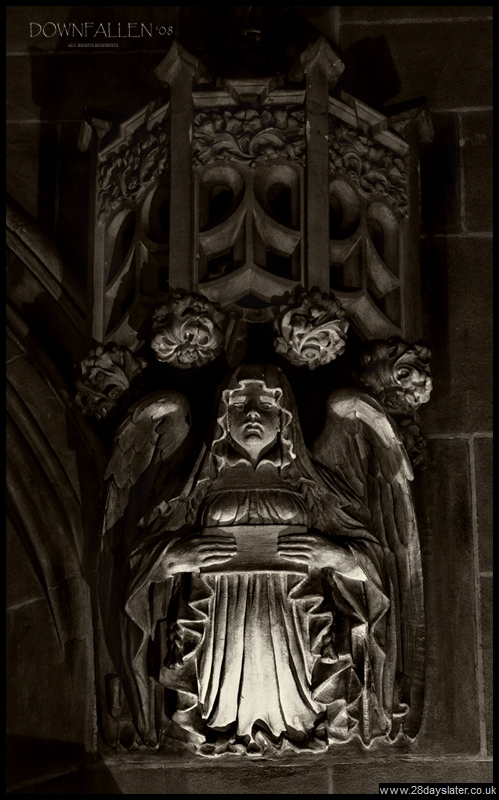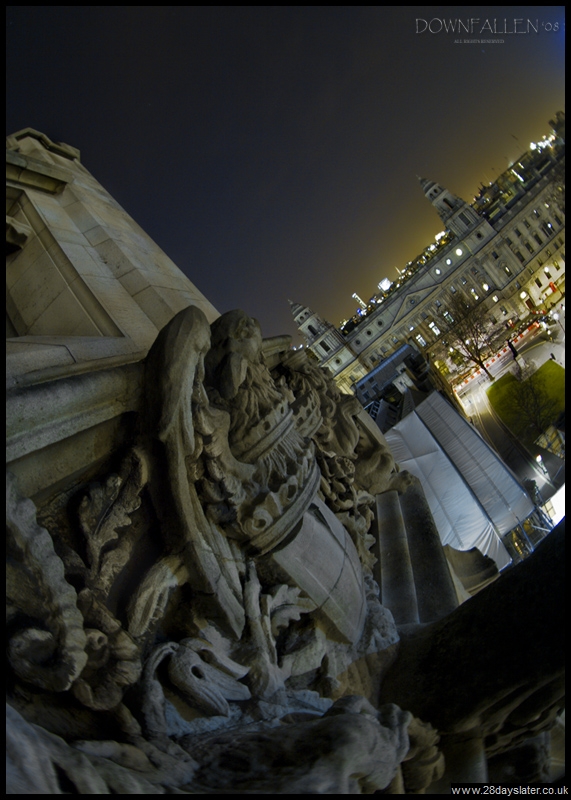 ***​
Last edited by a moderator: