Saw the heads up in the Leads Forum and thought I'd go take a look.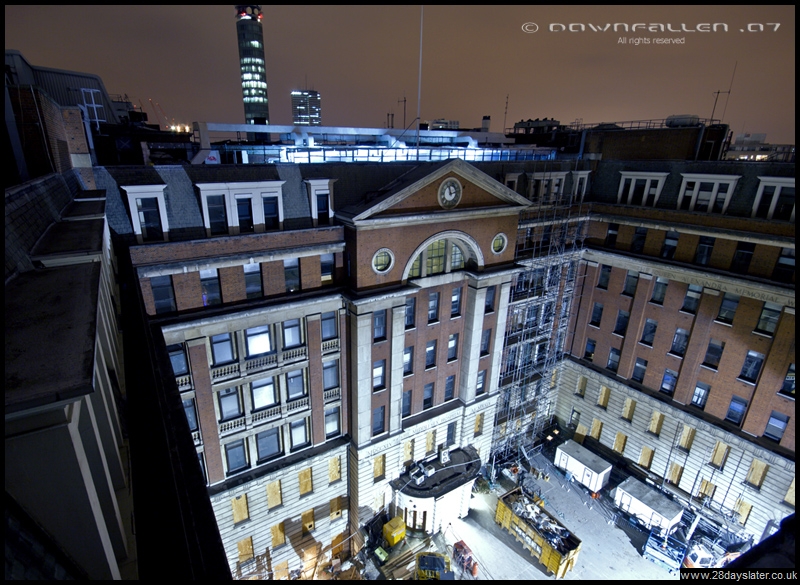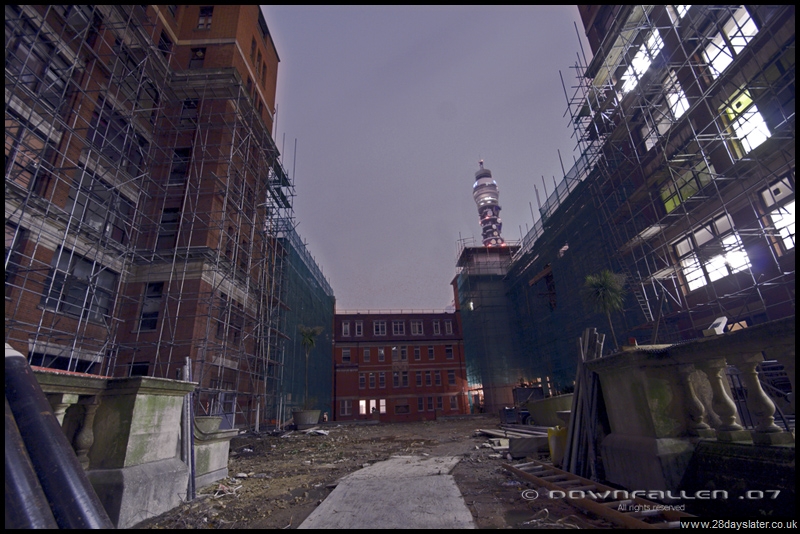 Firstly...the campus is HUGE...this was simply a quick look in to see whats what but it became clear a few hours is needed to fully explore the site.
Even though its completely stripped and doesnt have the overall character of an 'old' Hospital...there are still a few nuggets of joy.
Main entrance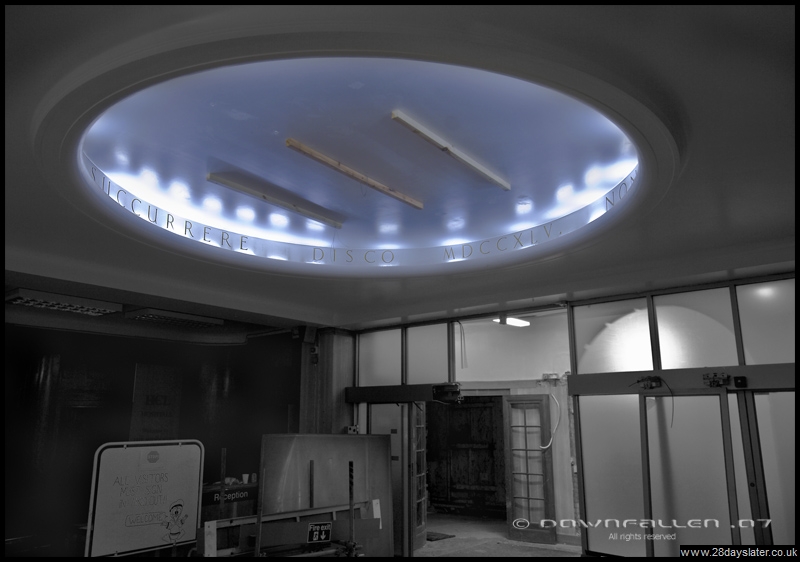 Consulting Floor.....lots of pretty 'art deco walls' around the whole campus..
Signs are still up to help you explore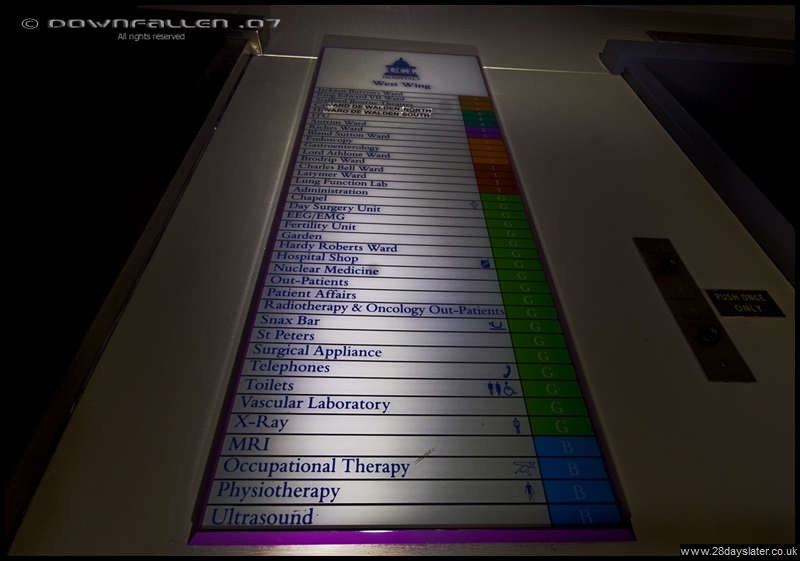 Up on the top floor the Theatre suite is large and impressive. Mostly all thats left are cuboards, tiles, scrub sinks and lights...
You can also access what are the 'private' and 'research'(Cobbald?) Theatres from this level...all of which look a bit more impressive/more modern than those on the bog standard Theatre row.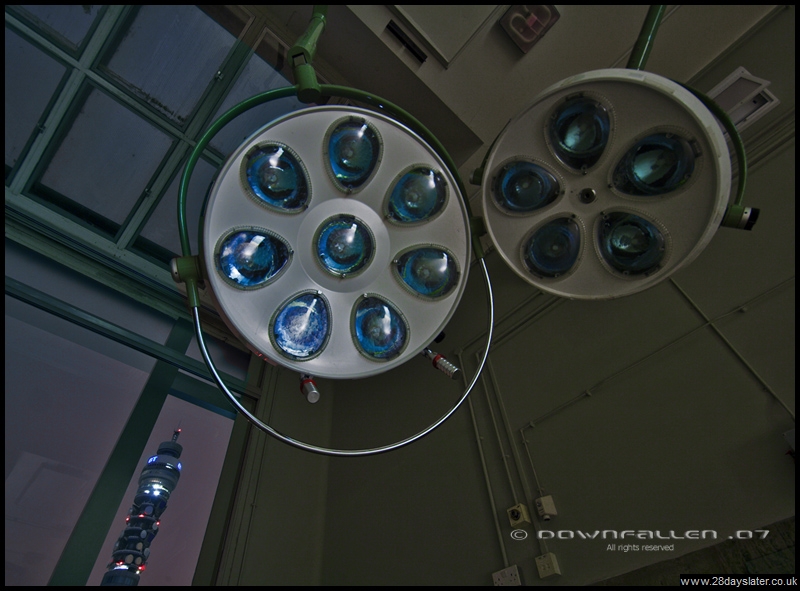 Apart from the fusion of some old Middlesex tiling/styling with the more modern work...most of the floors are pretty....'so so' ....and nothing remarkable....especially since they are being stripped out.
The Basement and sub basement levels however are 'old school' Middlesex and offer the best of the explorations !!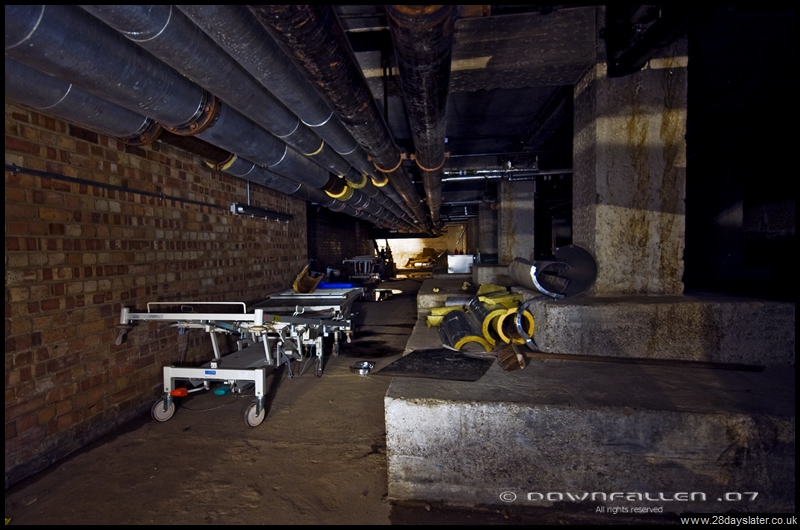 There are a few rooms harbouring a various bits and bobs of old equipment in the sub basement level...
There are also recently worn mattresses/pillows/food packaging/papers down here as well....so be careful...you wont be the only ones down here.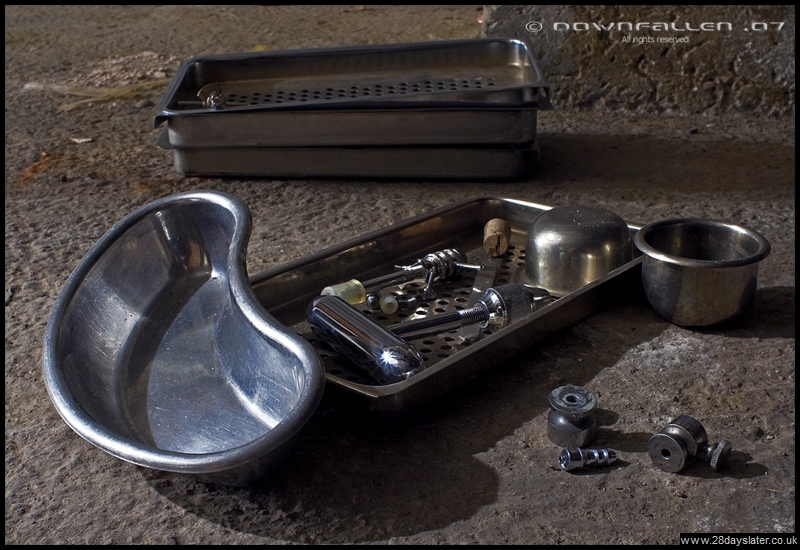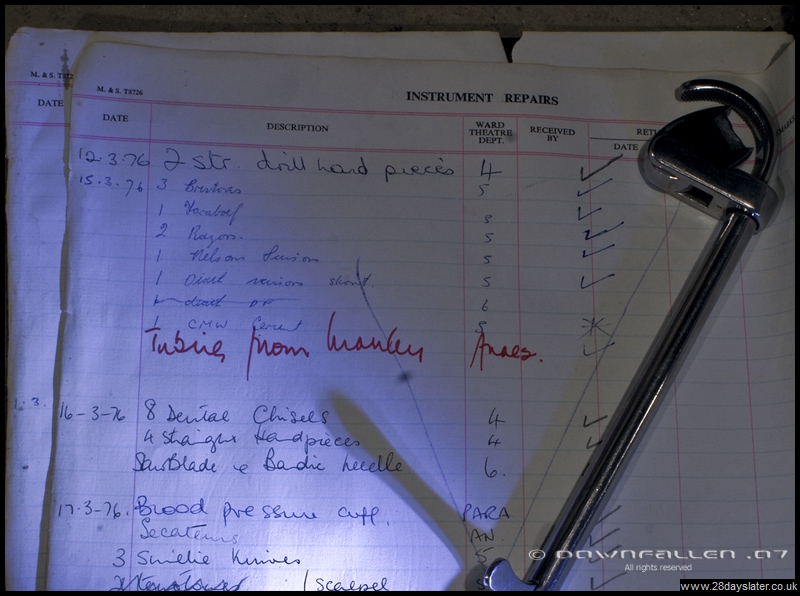 Of course no trip to a Hospital is complete without a trip to the Morgue.
Strangely...the smell of antiseptic is still in the air here...and the sign you are just around the corner.
I thought the slab room and cold room were particulary small for the size o Hospital they served...
I tried out the cold slab for size......too small and not comfortable enough , I'll come back some other time, in the future !

Behold...the ressurection of Downfallen !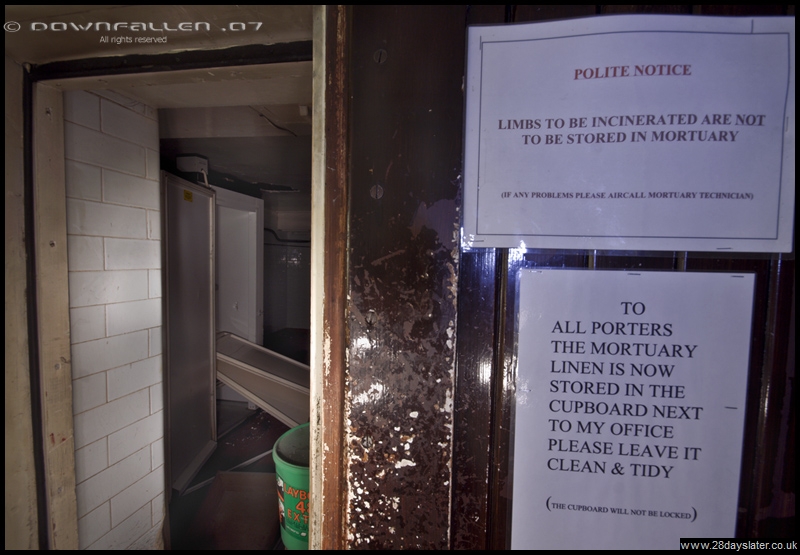 Hospital explores are not usually my 'thing'.....but this site is compact...yet huge !, and its quite awesome to be able to roam freely !
So much to see especially in the basement and subbasement levels..allow yourself ample wanderlust time.
The roofs were 'ok' but nothing special and full of asbestos...so I wouldnt go outta your way getting up there....
Whilst the views of the BT tower are nice...theres much more interesting stuff to see in Level 1 and below.
Get there and explore, pretty much the whole Hospital campus is up for grabs....
Despite the fact its stripped....its a great opportunity to see the area's of a mostly modern Hospital ( above the surface) you dont normally get to see