Site:
St Pancras Chambers, Euston Road , London
Explorer:
Downfallen
Height:
9 Floors / 268ft ( to top of spire)
Status:
Under Renovation
History:
Building started on The Midland Grand Hotel in 1868 and took 8 years to complete. On completion it was procalimed as , and was the worlds tallest commercial building as well as the worlds largest Hotel ( with over 500 rooms).
The 'Hotel' closed in 1935 when its facilities were outdated and running costs too high for valid commercial use as a Hotel.
Renamed St Pancras Chambers it was utilised as offices for the Rail Station next door.
In the 60's it was threatened with demolition, but a campaign , heralding it as one of Britains finest examples of a modern gothic revival architecture , saw it achieve Grade1 listed status
Dereliction and failure to meet minimum fire safety standards in the '80's meant it had to be closed for use.
Future:
In 2009, the new hotel and apartments occupying the original Midland Grand Hotel building will open. A five-star hotel, owned by Marriott International, will occupy parts of the original hotel, including the main public rooms, together with a new bedroom wing on the western side of the Barlow trainshed. The apartments, which are being developed by the Manhattan Loft Corporation, will occupy the majority of the upper floors of the main block of the original hotel. ( courtesy of Wikipedia)
***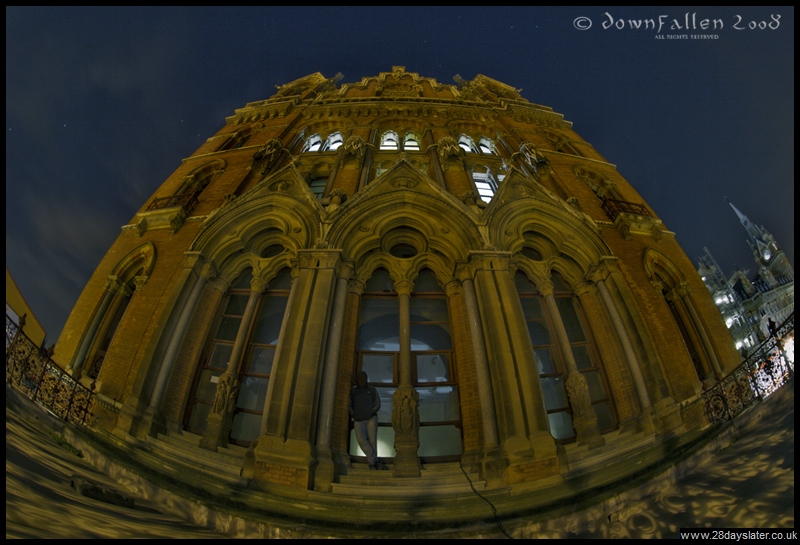 Up to the roof levels for an explore and looking around the lower levels reveals just how vast this building is...there are loads of rooms from top to bottom...all stripped to the bone and in various states of renovation.
Around the building are wonderful signs of a the opulance of a different era altogether....intricate masonary on the stonework, art deco paintings/stone carvings and staircases.
I reckon if they put enough into this...its going to come out and absolute stunner when its finished...
Anyhow..I digress....have at you with the pictures !
***​
The Clock Tower
.....in through one of the spires into the clock tower chamber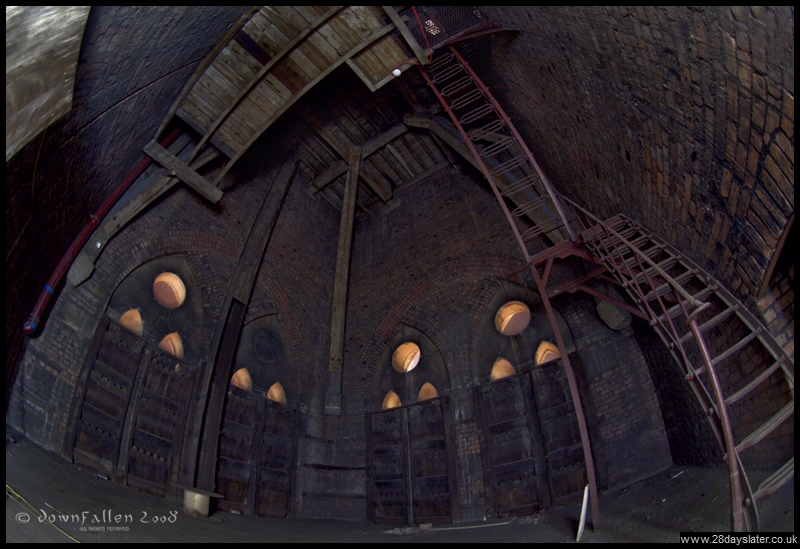 The clock gear room is teeny and the clock itself unfortunatley is
electronic...cogs and gears drive the hands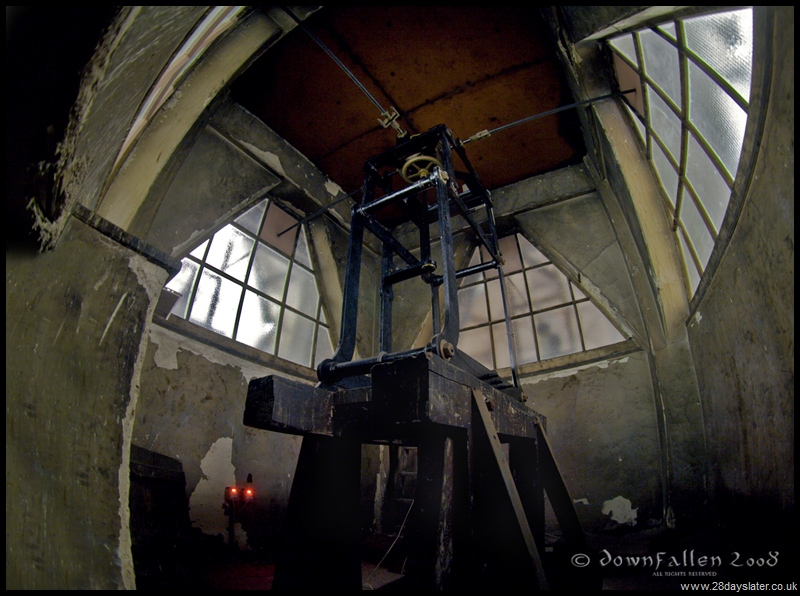 Its pretty quiet in here and the clock faces give some lovely reflections from the orange of the street lights below..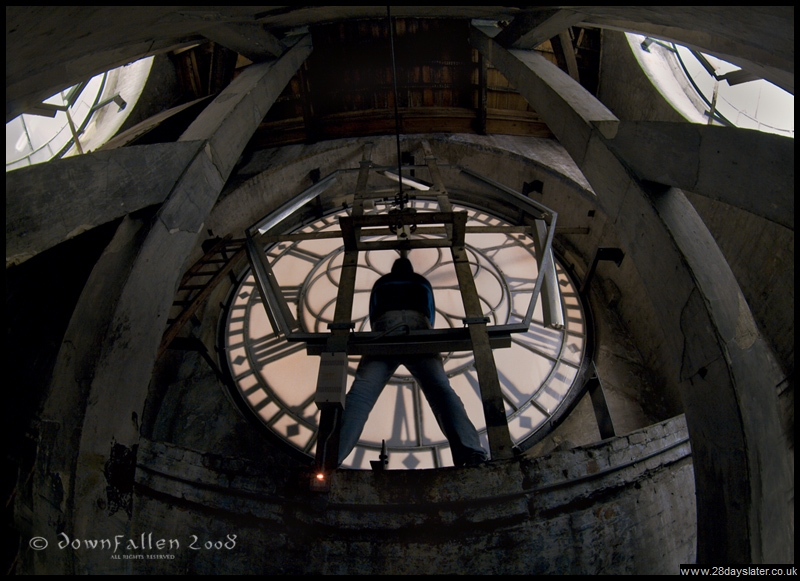 The face from the outside.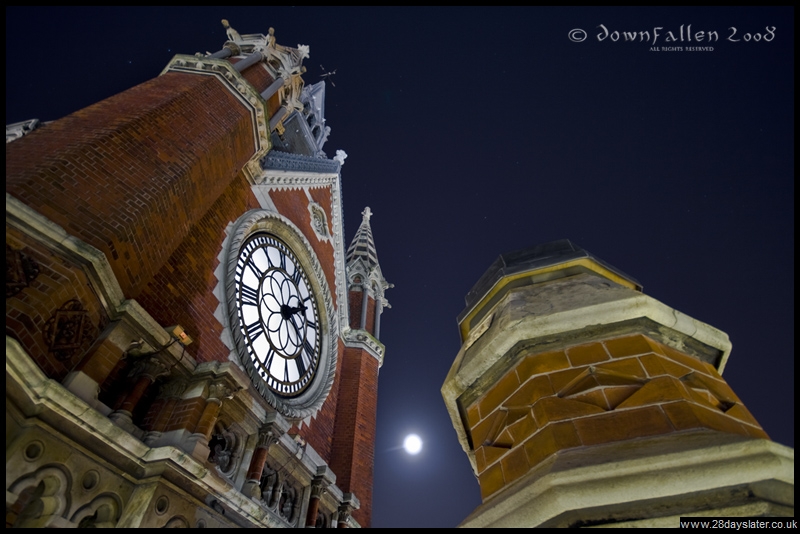 Anyone got the time.....anyone ?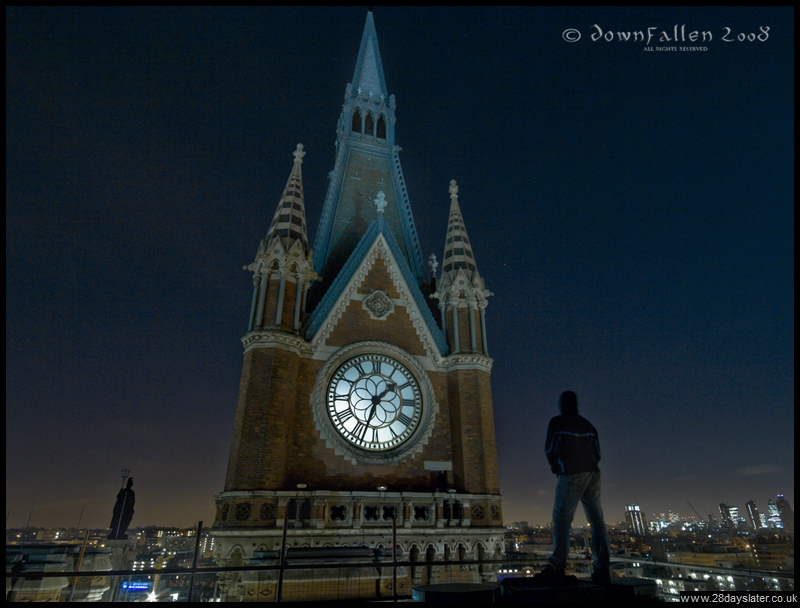 Roof level Explore
The 'New' St Pancras Station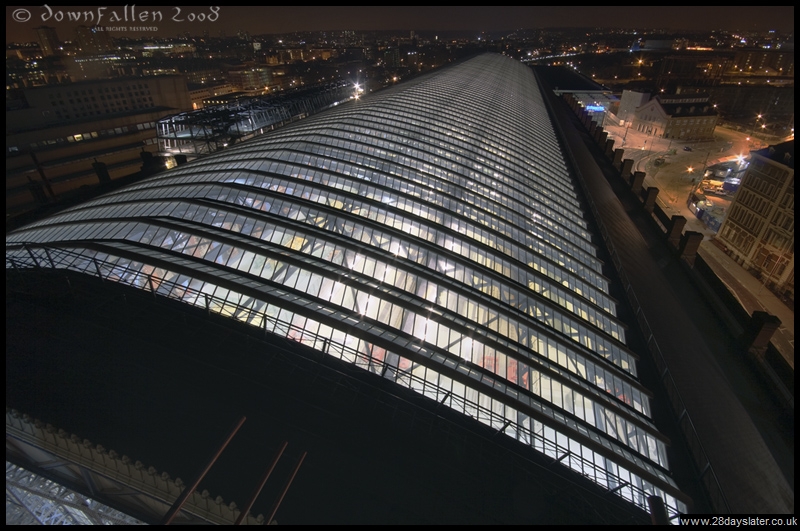 The 'Penthouse Suite' which I believe is going for a cool 10million quid...
Who is this guy ??? he's by the Penthouse suite...maybe he's bought it..?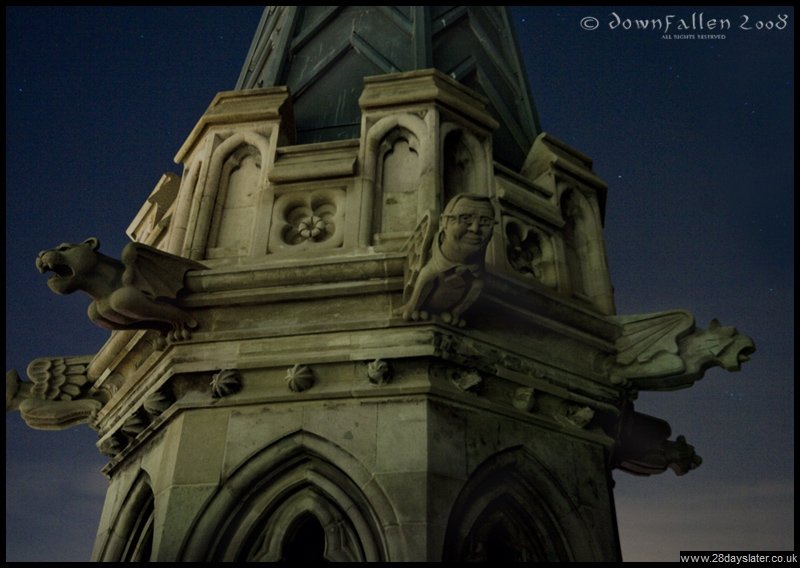 Wonderful architecture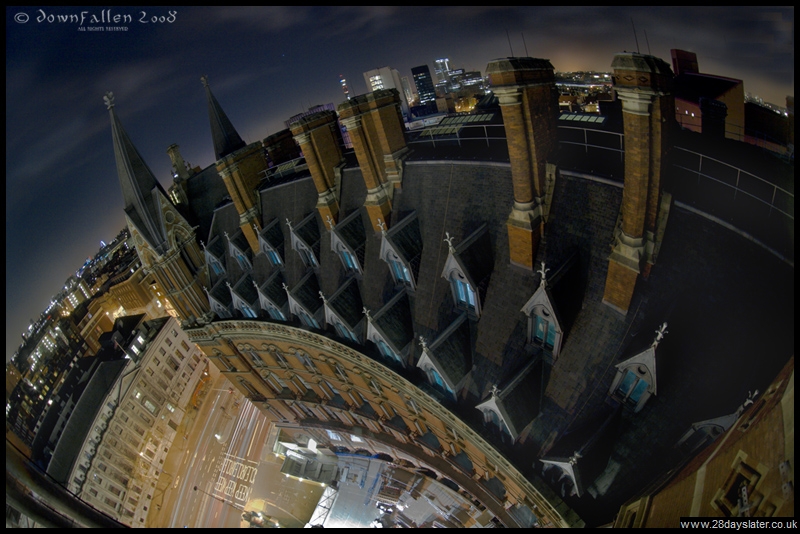 Looking towards Pentonville Road /Kings Cross Station.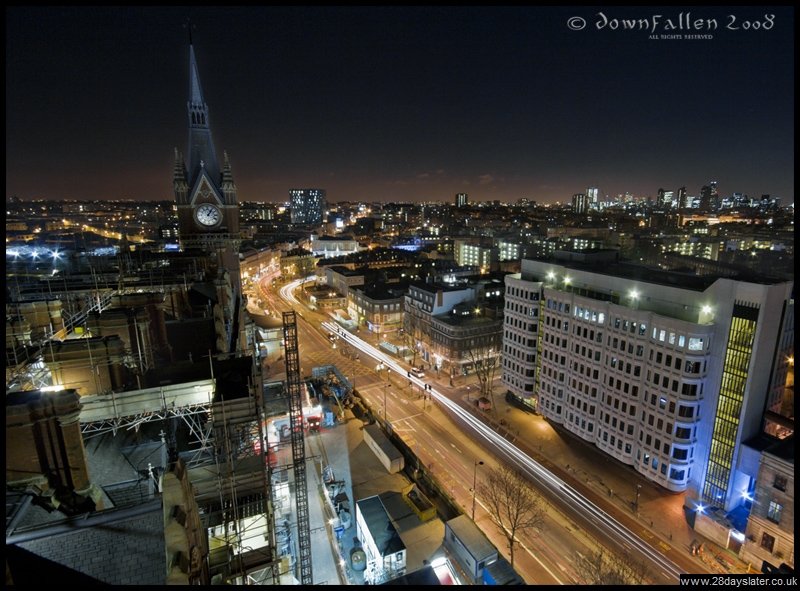 Inside
Most of the (many) rooms are down to the bricks and woodwork ...not a great deal to see in em....but some lovely stonework around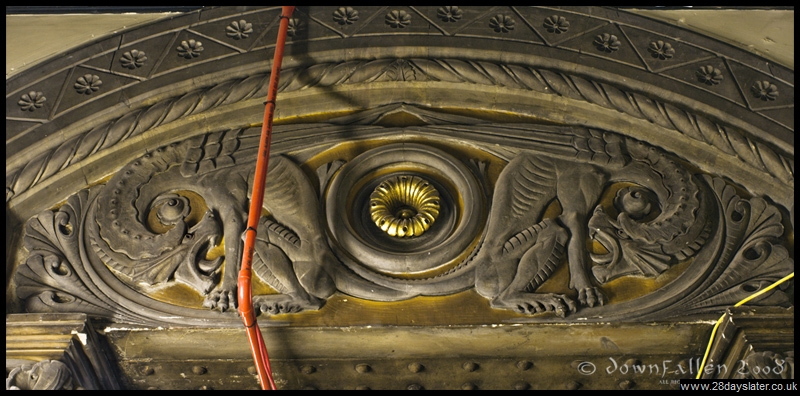 The main staircase...wow....looks amazing...and they are taking care to restore it well....here are some crazy angles on it.
Looking down from the top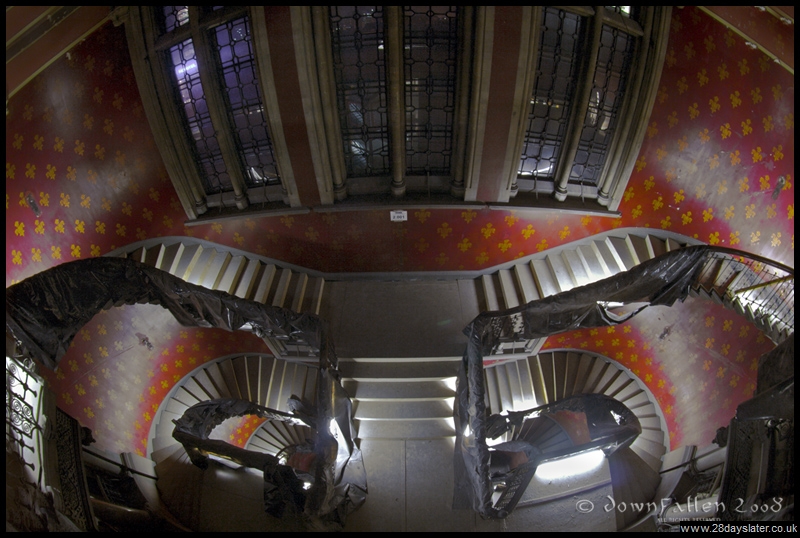 The roof detail and window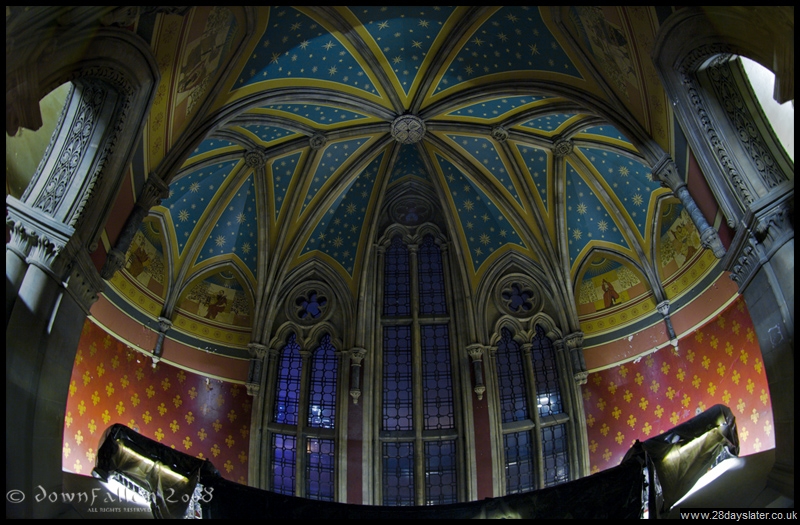 Lastly a trip out on the balcony above Euston Road.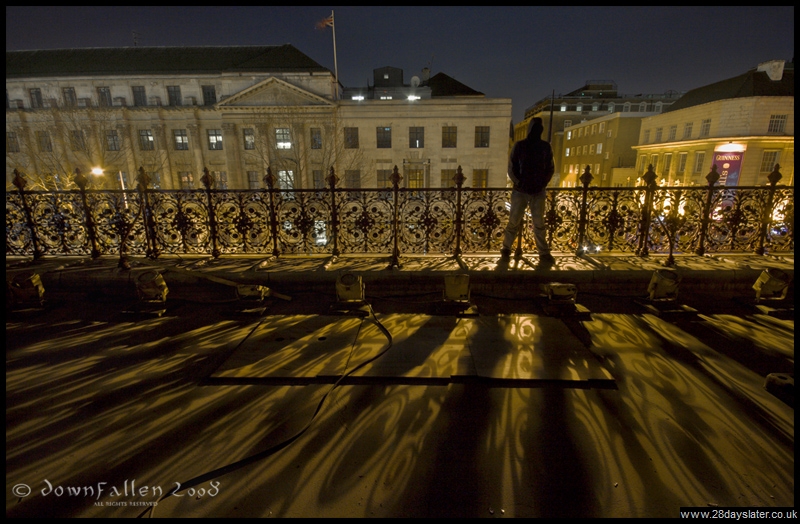 ***​
Last edited by a moderator: