28DL Full Member
28DL Full Member
(yes, i meant 2007
sorry!)
Hopped onto the train today down to Liverpool with my brother to have a look around.
Learnt some important lessons.
The docks that we were interested in are a trek from Lime Street station.
It helps to know where you are going, Liverpool is quite big.
The satnav on the N95 is crap, even for giving you a location of where the hell you are.
The redeveloped bits of the docks look quite nice.
If you are taking your compact to film some video, remember the bloody memory card.
anyways, I can see why this place is a crane climbers playground.. there were loads of the things.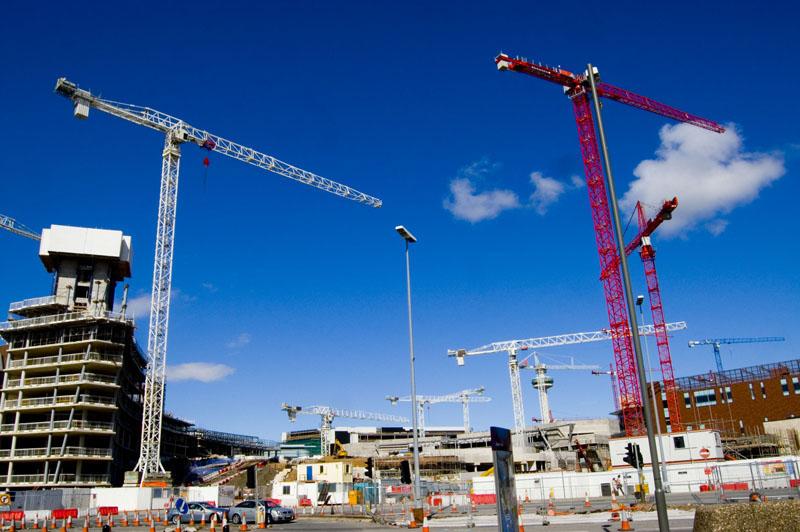 after looking at the cranes for a while, and looking at how 'those mad bastards climb those things' we carried on wondering down the docks. took quite a few shots of the new buildings, and few scenic IR shots.. but that's not what this is about.
kept walking, past the tobaco warehouse and i spotted the curving edges of the silo in the distance, so knew we were on the right road.
arrived at Tate and Lyle, checked in at reception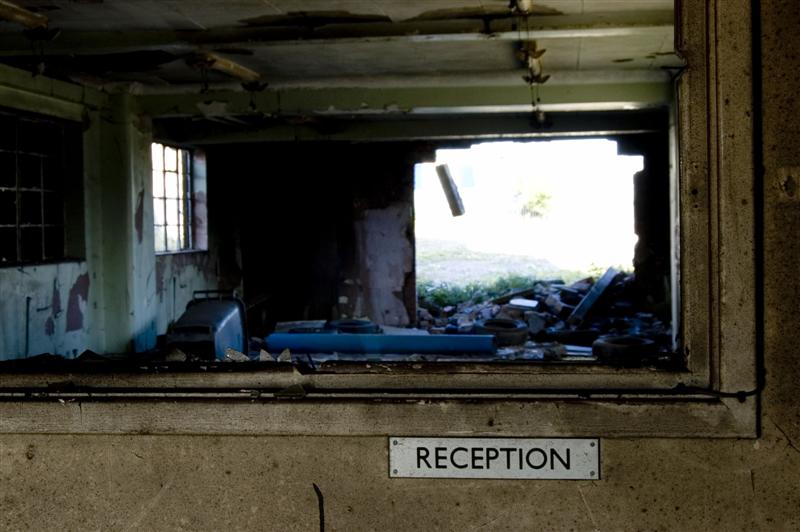 no-one around, check the downstairs roomsand found nasty chav damage
they've smashed pretty much everything.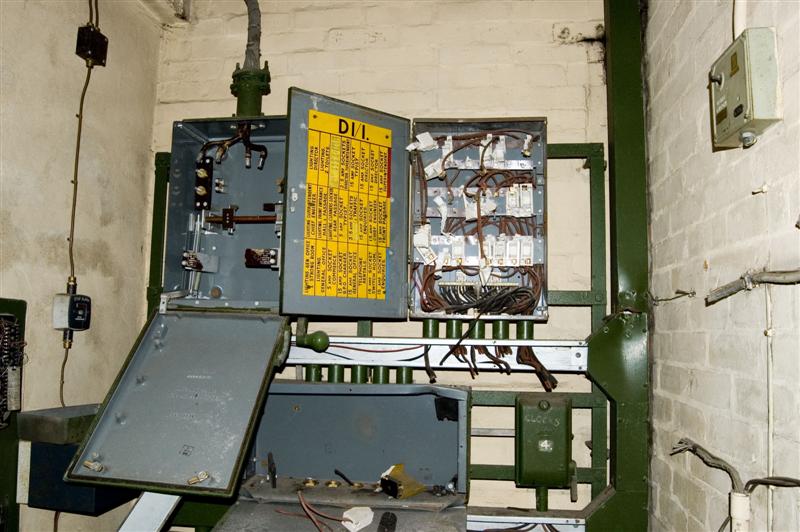 carried on up the stairs, wasn't sure how safe the floors were but spotted this and our worries were eased.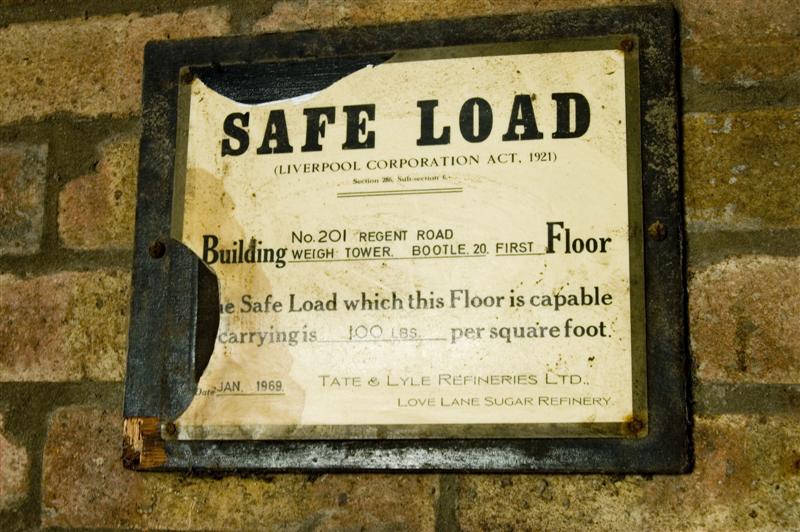 i swear this gauge was smiling at me..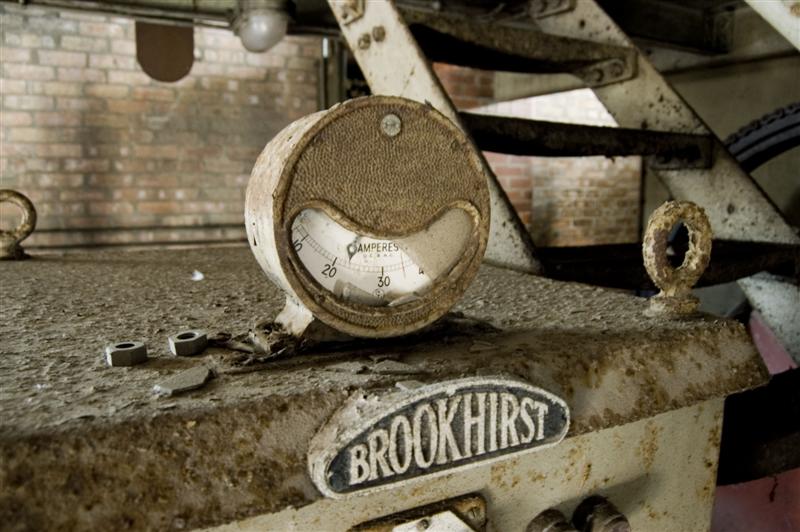 carried on on our way to the controlroom, past some machiney bits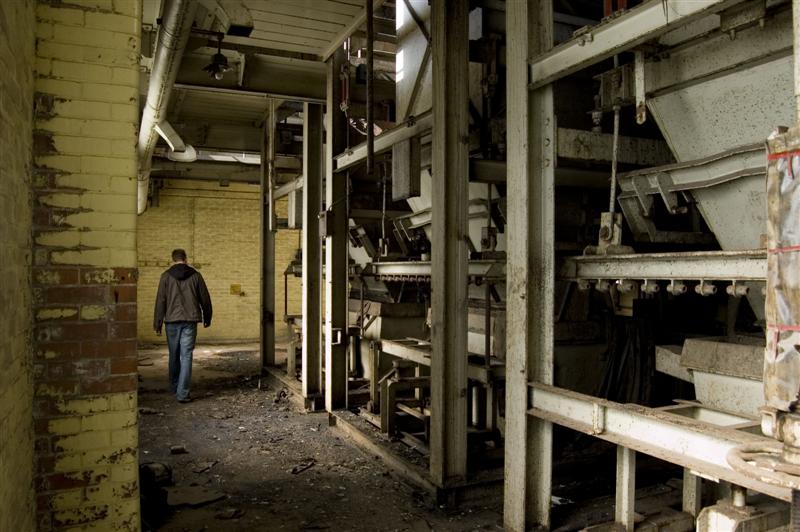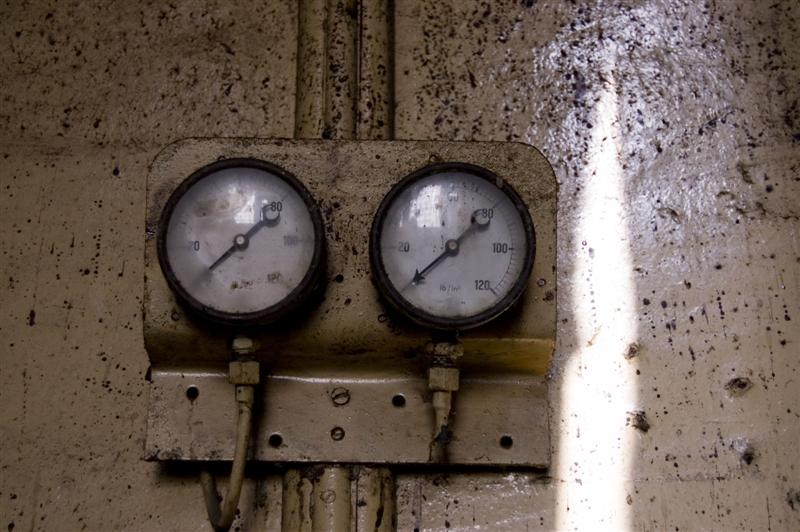 had a peek out one of the windows, the chavs had figured out how to open the windows - and had left them open for us.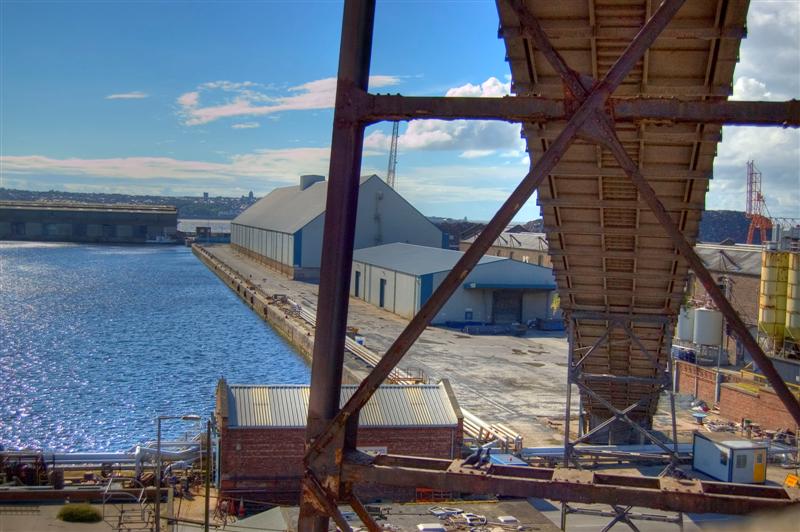 into a lower control room, gauges and paperwork around the place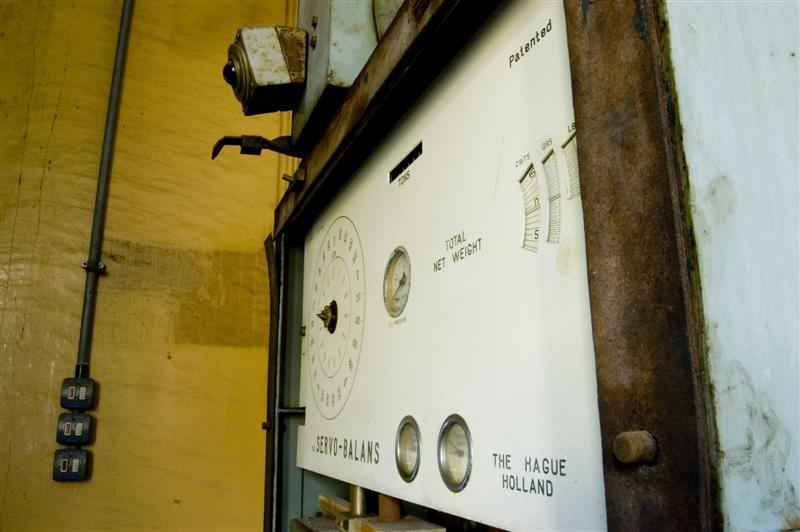 up to the control, my brother got on the dog and bone, couldn't get a dial tone though.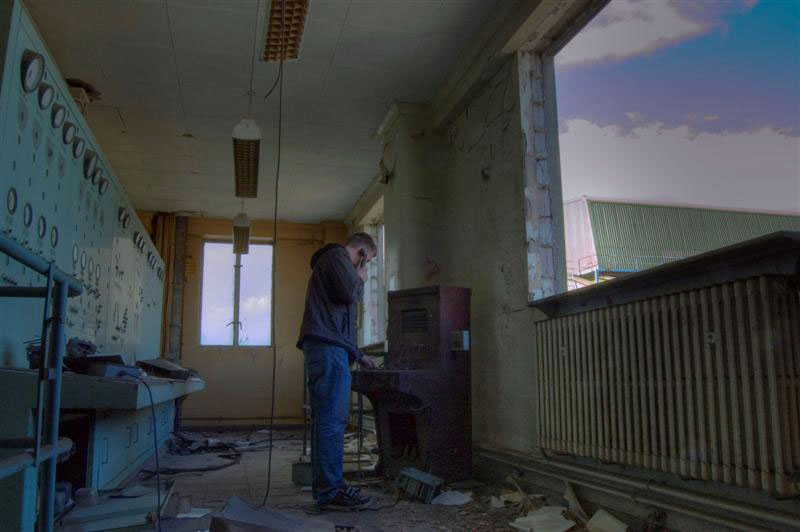 another look outside from, with the silo to the right.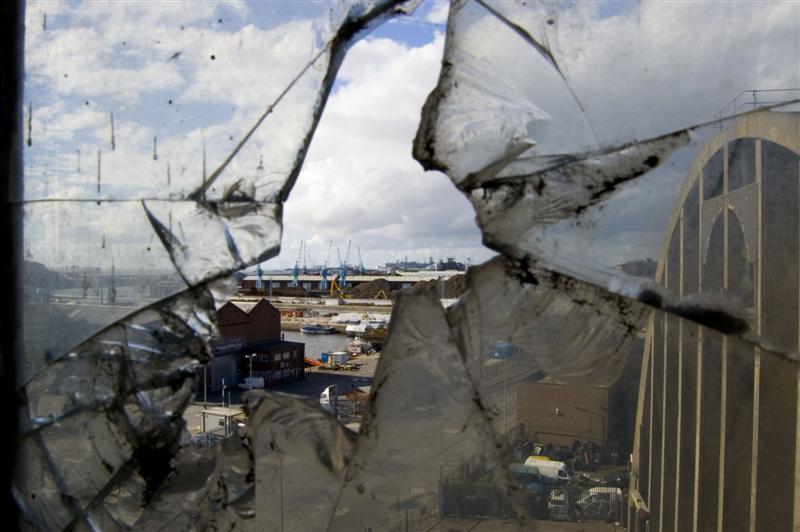 someone had pressed the cutoff, cos there was no conveyor moving..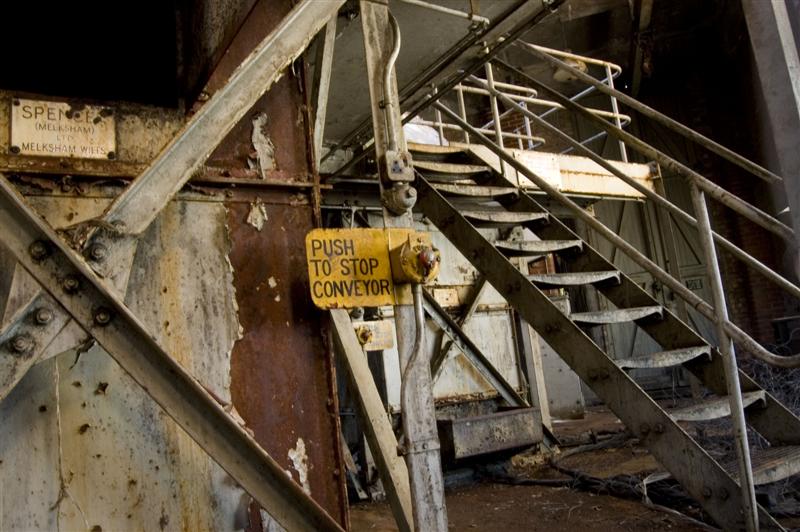 and this was at the top of the lift shaft. quite a lot of stalactites forming at the top of the building, which i thought was quite cool. it's all dropping to bits, but new things are being made.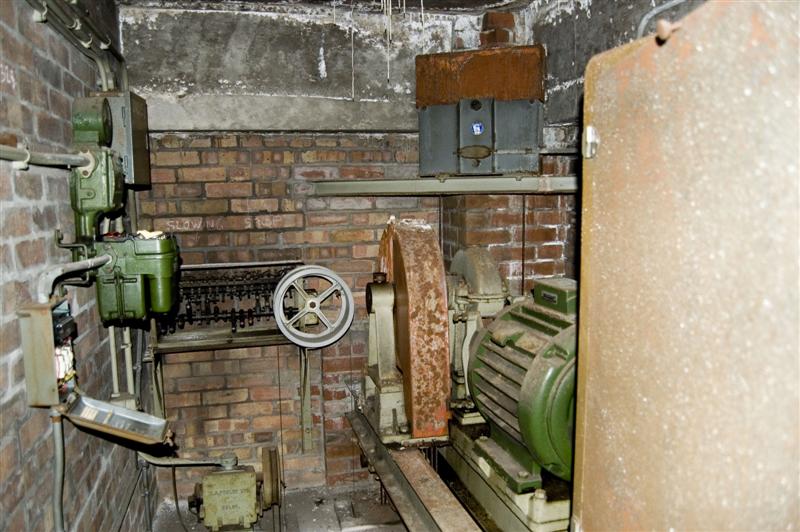 that's all for now. took a lot of photos, but have been shooting in RAW all day and haven't got round to going through them all yet. I'm sorry if the colours on any of these look weird, i've not perfected converting them yet.
there are some good photos on my brothers camera too, and a couple of videos - i'll get them on here at some point as well.
Last edited: