Site:
The Savoy Hotel, The Strand, London
Explorer:
Downfallen
Height:
7 Floors
Status:
Currently being internally stripped for refurbishment
History:
Opened in 1889, it was built by Richard D'Oyly Carte, the owner of the adjacent Savoy Theatre, with architect Thomas Edward Collcutt, who also designed the Wigmore Hall. Its name derives from the Savoy Palace which once occupied the site.
The hotel established itself as one of London's most prestigious and opulent hotels, with 263 rooms and panoramic views of the River Thames.
In 2005, the Savoy was purchased by the Fairmont Hotels and Resorts of Canada from Maybourne Hotel Group, formerly known as The Savoy Group
It was run at one period in its lifetime by Cesar Ritz who went on of course to establish another famous London institution....'The Ritz' Hotel.
Famous Guests include...Claude Monet and James Whistler who both stayed at the hotel and painted views from their rooms of the River Thames. Bob Dylan stayed in the hotel in 1965.
Frank Sinatra delighted guests by playing on a white grand piano in the restaurant as did the Beatles...and the likes of Marilyn Monroe and Queen Elizabeth II have danced on the ballroom's oak parquet floor.
(courtesy of Wikipedia)
Future:
From December 2007, the hotel will be closed for 18 months for extensive renovations costing in excess of £100million.
An auction was held in December 2007 to 'clear' the bulk of the furniture and fittings of the Hotel ...some dating back to the Hotels opening date.
The American Bar will remain untouched, as will the statue of Kaspar the cat, which joins meeting-goers or diners as an honorary "14th guest" when the number of people present is an unlucky 13.
(coutesy of Wikipedia)
***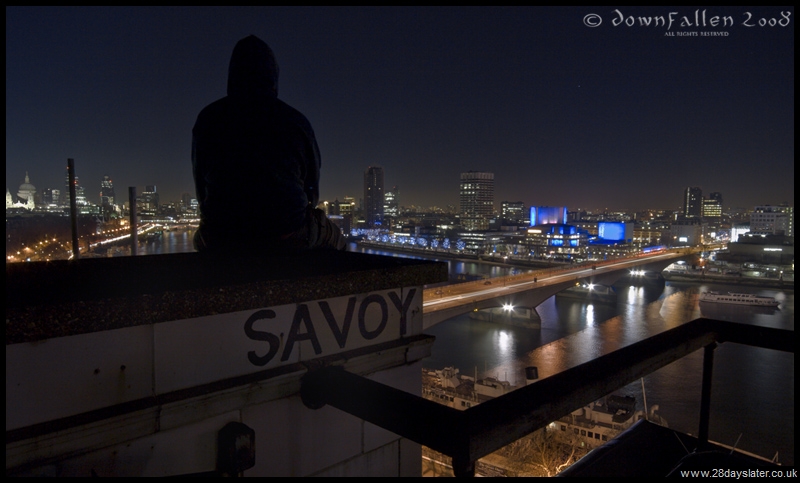 ***
"Fiddler On The Roof......( and the floors inbetween) "​
Fiddler On The Roof is playing next door at the Savoy Theatre and that , along with 'Simpsons in the Strand' remains open whilst this Hotel undergoes its extensive refit.
My second attempt here, and definatley thought it would be a 'recce' only....but spotted my way in around the cameras and was very happy when I topped out on the roof ..
There are dome CCTV's , cameras and PIR's located around the periphery as well as the floors....and security is on site...I saw the security room but not the individual.
Views from the roof are some of the best Ive seen of the 'downtown' Thames...lots of River Traffic....and on such a peaceful night I felt miles away from the hustle and bustle below...which set the tone for the explore.
After spending 'too' much time on top....I ventured down the levels...starting with the upper most 'expensive' riverside rooms....and was quite frankly dissapointed.
All rooms ...well all but a couple on the top floor, are in a state of being ripped apart...and to my eyes all seemed quite small and not quite as 'luxurious' as I had imagined.
Too much time looking around these rooms and I was pretty tired and dehydrated by the time I got to the Grand Reception and Basement level Ballrooms/Bars/Function rooms ( there are LOADS of them)...so didnt make the best of it I feel...so much to see down here...not all very interesting...but was fascinating just exploring these Basement /Sub Basement levels and 'backrooms'.....far removed from the sites the guests see...theres alot more to see down there I think.
The ballrooms and staircases do fill you with a sense of History....as do the books in the Riverside Entrance showing the year on year bookings for functions.
Couple of places still locked up....but otherwise ...most can be seen...
There's little furnishings left to give the place the opulant look it had when it was open..they are are sold, bubble wrapped and waiting in the lobby for collection....but still plenty to see.
The Savoy is open again....enjoy !
***​
The Roof
Wonderful Views of the Thames and its traffic...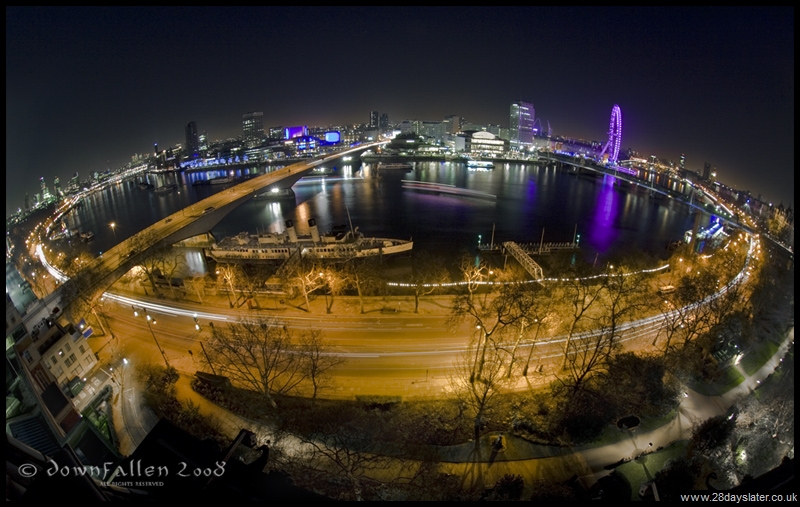 Next doors Gargoyle.....keeping guard..
Facing the South West....what a great view
Looking North to the Stand...BT Tower and Centrepoint steal the view
The road to Parliament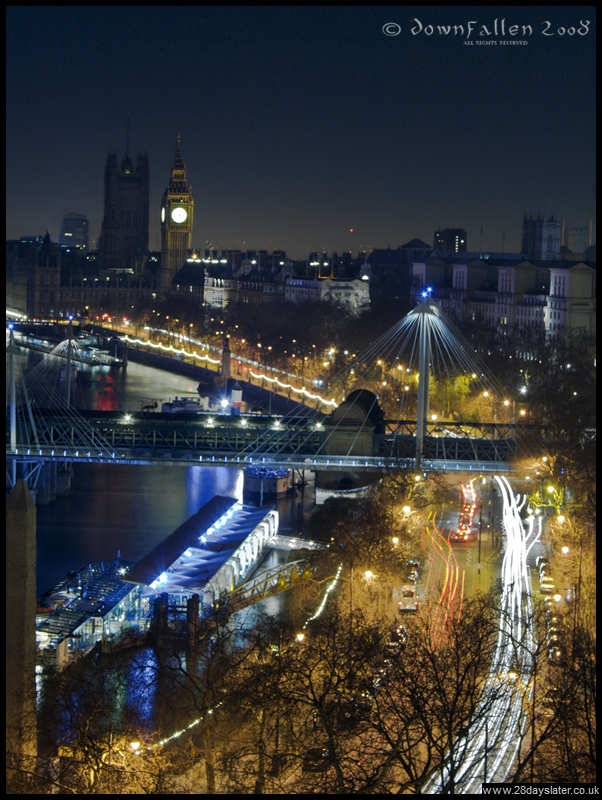 The Hotel
One of the 'expensive' rooms still intact....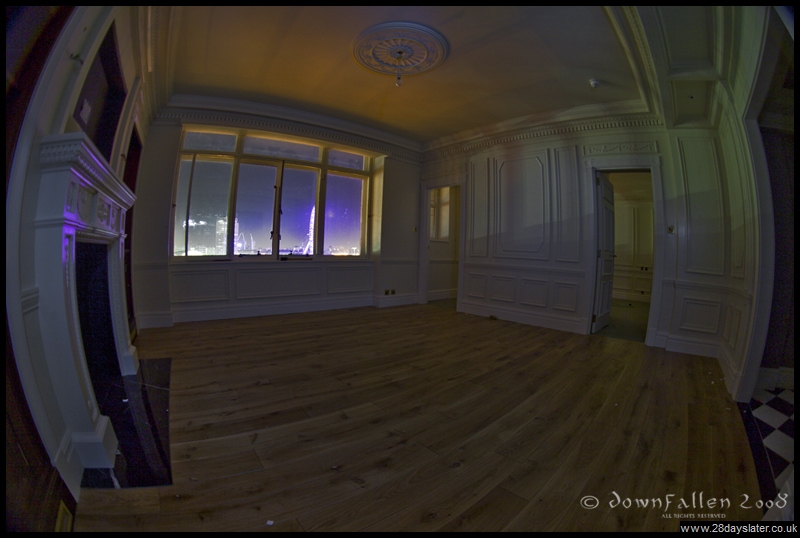 Not a bad view to have for your morning piss...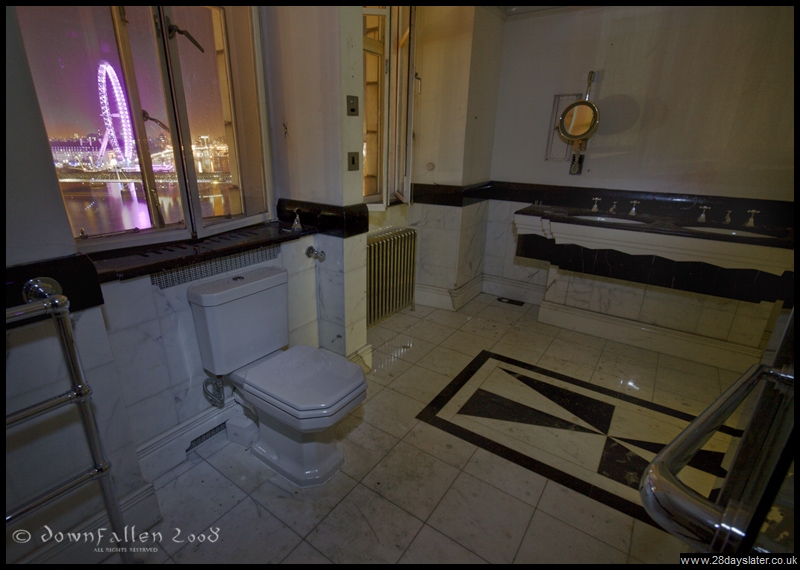 Main Reception Area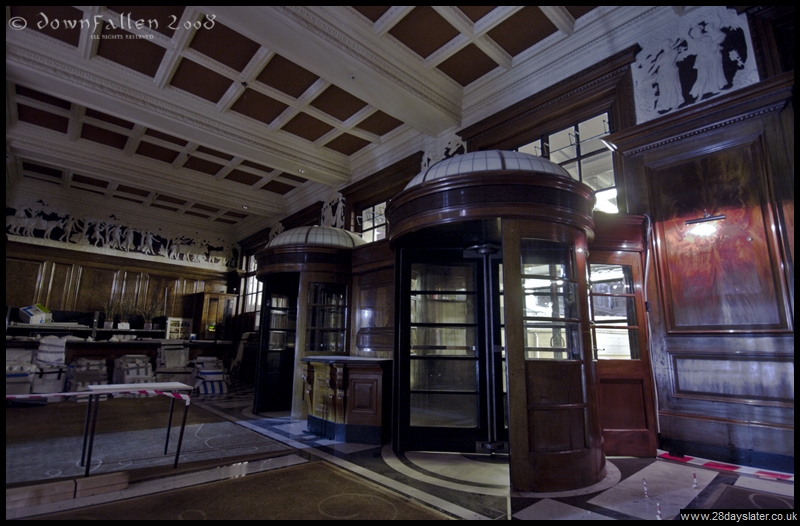 Entrance to the American Bar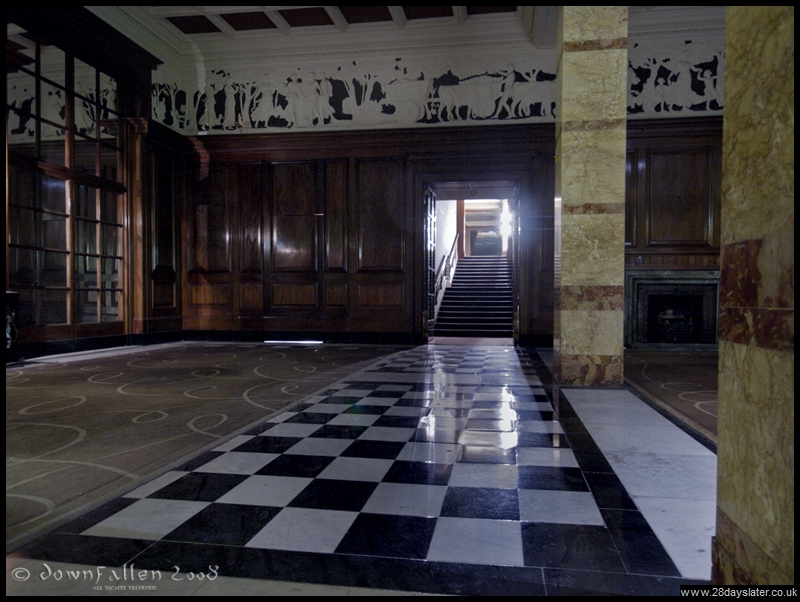 The main restaurant....just behind the entrance...where Sinatra played his piano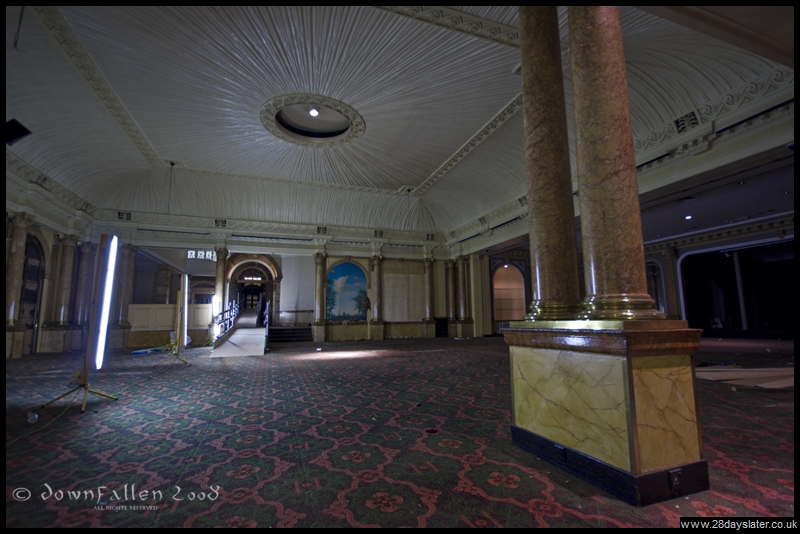 The Function Rooms
The wonderful 'Gondaliers' room on the ground floor.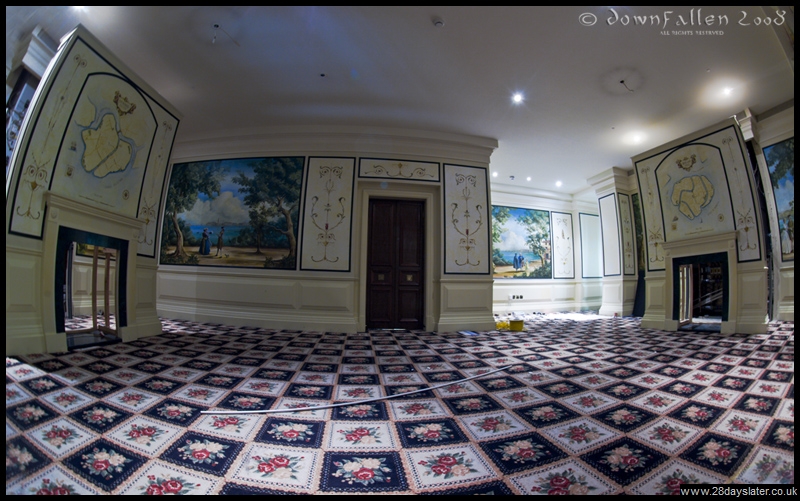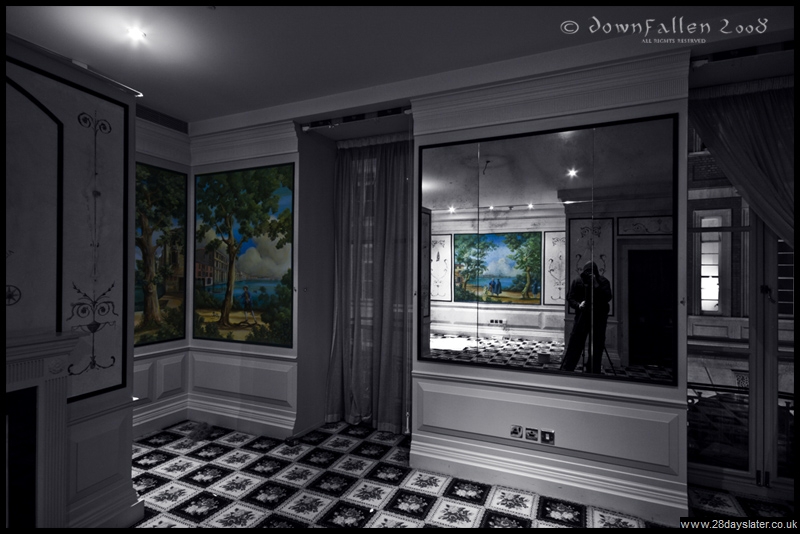 The Lancaster Ballroom in the basement.....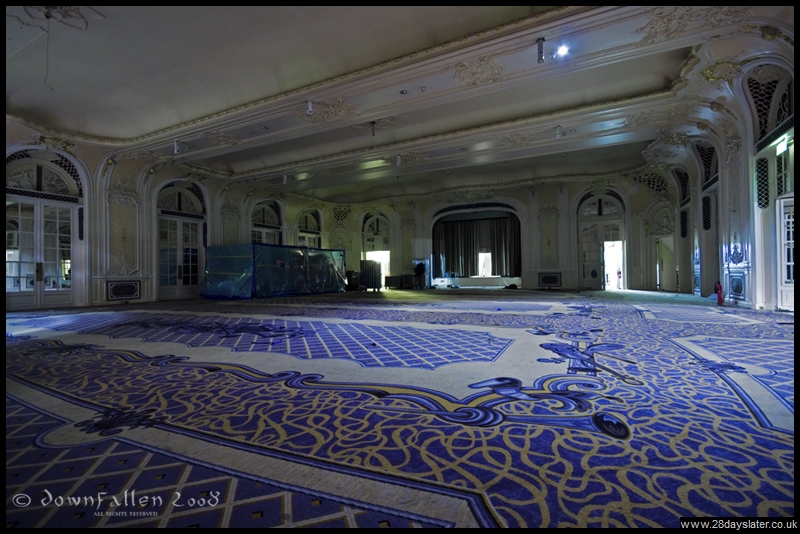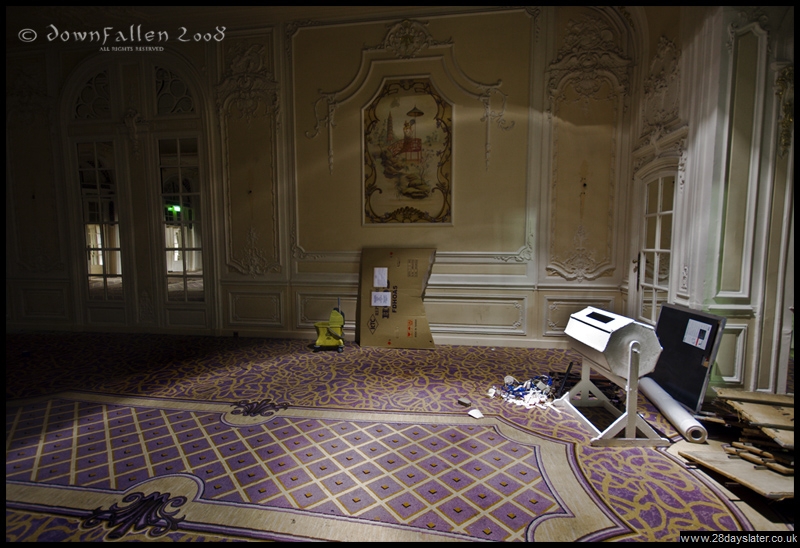 ***​
Lots of other stuff...kitchens....bars...basement rooms...but thats more than enough pictures for now I think !

Last edited by a moderator: